Probiotics may help support healthy hair growth through their potential to reduce inflammation and reduce hair loss. We'll discuss five reasons to try probiotics for hair growth and recommend one of the best natural hair growth brands on the market.
Statistics show that 80% of men and 50% of women will experience hair loss at some stage in their lives. While hair loss can occur at any age, it typically begins around middle age. Several factors can contribute to hair loss, including:
Physical or emotional stress
Autoimmune disease
Genetics
Medications
Environmental elements
The good news is that you may not have to live with hair loss. Advances in natural hair growth research and development have resulted in some effective products entering the marketplace. These innovative products contain ingredients such as probiotics and have shown promising results in promoting hair growth.
You May Also Like:
The Benefits of Anti Aging Herbs
7 SUPER NUTRIENTS IN SEA MOSS FOR HEALTHIER SKIN, HAIR, AND SCALP
Probiotics for hair growth – but aren't they for gut health?
Imagine your scalp as a garden and your hair follicles as the seeds planted within. Just as fertile and balanced soil is necessary for those seeds to grow and flourish, the scalp's ecosystem requires a balanced microflora to provide an environment for optimal hair growth. While probiotics are usually associated with beneficial bacteria for gut health, they may play a crucial role in creating the ideal balanced 'soil' for your hair. Emerging research suggests a link between scalp health and probiotics, propelling these microbes into a promising avenue for hair health. Studies indicate that the anti-inflammatory and antimicrobial properties of probiotics can foster a healthier scalp and promote hair growth.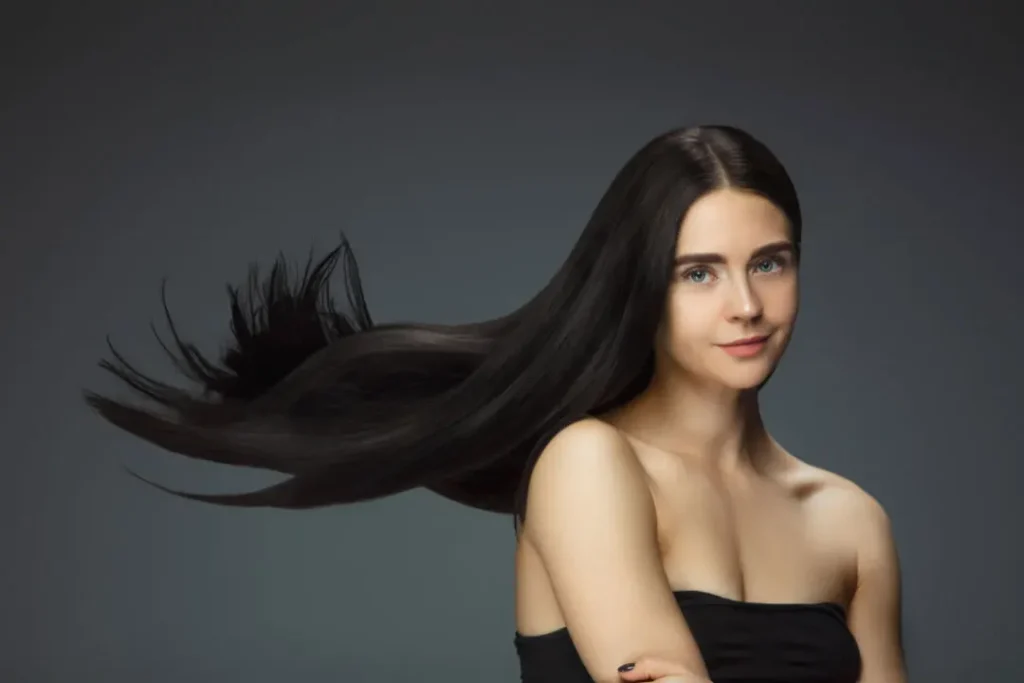 5 compelling reasons to try probiotics for hair growth
1. Probiotics for hair growth may help balance the scalp's microflora.
Our scalps harbor a diverse microbial community that is crucial for maintaining scalp health and hair growth. However, when harmful bacteria invade and outnumber the beneficial ones, it can disrupt the equilibrium and lead to issues like scalp dryness and itchiness. Probiotics have the potential to restore this balance by out-competing the harmful pathogenic bacteria and creating a more conducive environment for hair growth.
Topical probiotics may help restore balance by crowding out the invading microorganisms and allowing your hair to thrive. A review published in Experimental Dermatology discussed the vital role of the hair follicle microbiome in maintaining scalp health and promoting hair growth. Furthermore, a study titled 'Topical Probiotics: More Than a Skin Deep' examined how probiotics can potentially treat fungal species associated with conditions like dandruff and seborrheic dermatitis.
2. Probiotics for hair growth have anti-inflammatory properties.
Inflammation in the scalp can potentially impede hair growth, acting as a barrier to achieving healthy hair. Probiotics, with their anti-inflammatory properties, may help address this issue. By helping to reduce inflammation, probiotics may alleviate conditions that prevent your hair from reaching its full potential. These beneficial microorganisms work by inhibiting the release of inflammatory cytokines, thereby reducing inflammation. A study has demonstrated the principle of probiotics' anti-inflammation properties in reducing inflammatory lesions in acne.
3. Probiotics for hair growth may assist the hair growth cycle.
If you're experiencing hair thinning, probiotics for hair growth could potentially be a solution worth considering. Ongoing research indicates that these beneficial bacteria may have the ability to modulate the hair growth cycle by transitioning hair from the resting phase to the growth phase, potentially leading to increased hair density and thickness. A 2012 study demonstrated the effect of a specific probiotic, Lactobacillus rhamnosus, on hair growth in mice. The daily application of this probiotic promoted more hair growth compared to minoxidil, a popular topical hair growth drug.
4. Probiotics for hair growth might reduce hair loss.
Hair loss can be disheartening, but probiotics for hair growth could potentially offer a solution. Hair loss can stem from various factors, including inflammation and an imbalance in the scalp's microflora. Specific probiotic strains may help curtail hair shedding by addressing these issues. Think of them as a dedicated team working to keep every strand firmly rooted.
5. Probiotics for hair growth are natural.
If you prioritize a natural and chemical-free lifestyle, probiotics for hair care can be an ideal choice. They act as friendly neighbors in your scalp's micro-community, promoting a harmonious environment without relying on harsh chemicals. These beneficial microbes subtly adjust the scalp's microbial balance without causing undue harm, making them well-tolerated by most people.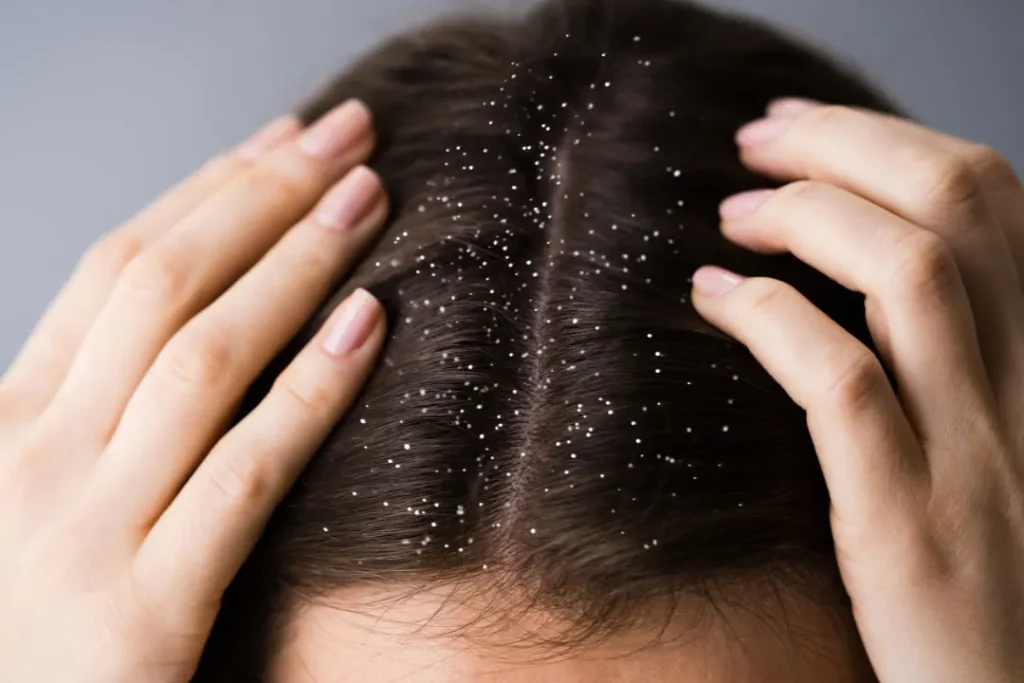 More Hair Naturally – a premier natural hair growth brand
Harnessing the power of probiotics is More Hair Naturally, a premier brand in the field of hair growth solutions. This brand integrates probiotics with other potent natural ingredients. For example, their flagship Starter Kit Plus offers an all-encompassing approach to hair growth with products that contain stem cells, peptides, enzymes, proteins, and botanicals, working alongside probiotics.
More Hair Naturally offers a free hair consultation to ensure their products cater to your unique hair needs, providing maximal benefits. CEO Mahryah Shain believes that people should not have to rely on a drug or "sacrifice your health to have hair." He further states, "It's not just about hair; it's about taking action on something that may be holding you back and making you feel less confident." Numerous customer testimonials underscore the brand's commitment to using natural and safe ingredients, showcasing the visible results they've experienced.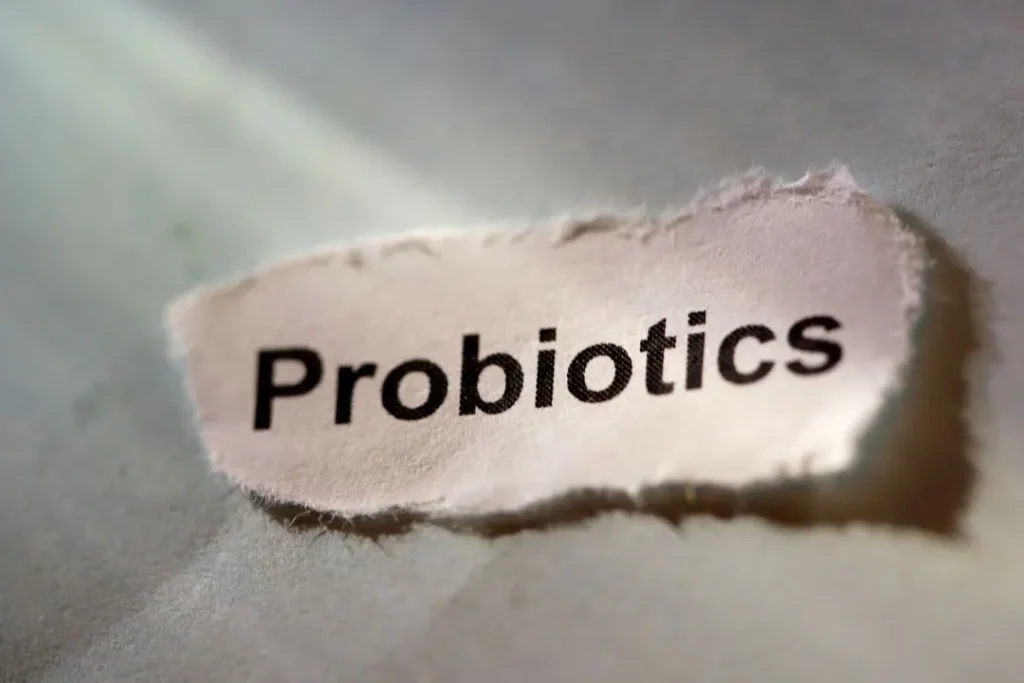 Revitalizing your hair with probiotics – your tiny but mighty ally
Now that you are aware of the five compelling reasons to try probiotics for hair growth, you can see the comprehensive benefits they offer. From restoring the scalp's microflora to reducing inflammation and even potentially enhancing hair density and thickness, probiotics can offer a well-rounded approach to addressing hair thinning and loss. They may serve as a natural and gentle alternative to harsh, chemical-laden treatments, proving that hair loss treatment doesn't have to come at the cost of safety.
While further research is undoubtedly on the horizon, the current understanding presents a promising outlook of probiotics as a potential ally in hair health. If you're on a quest for healthier, fuller hair, you won't want to overlook these microscopic powerhouses. It might just be the right time to explore the world of probiotics for hair growth.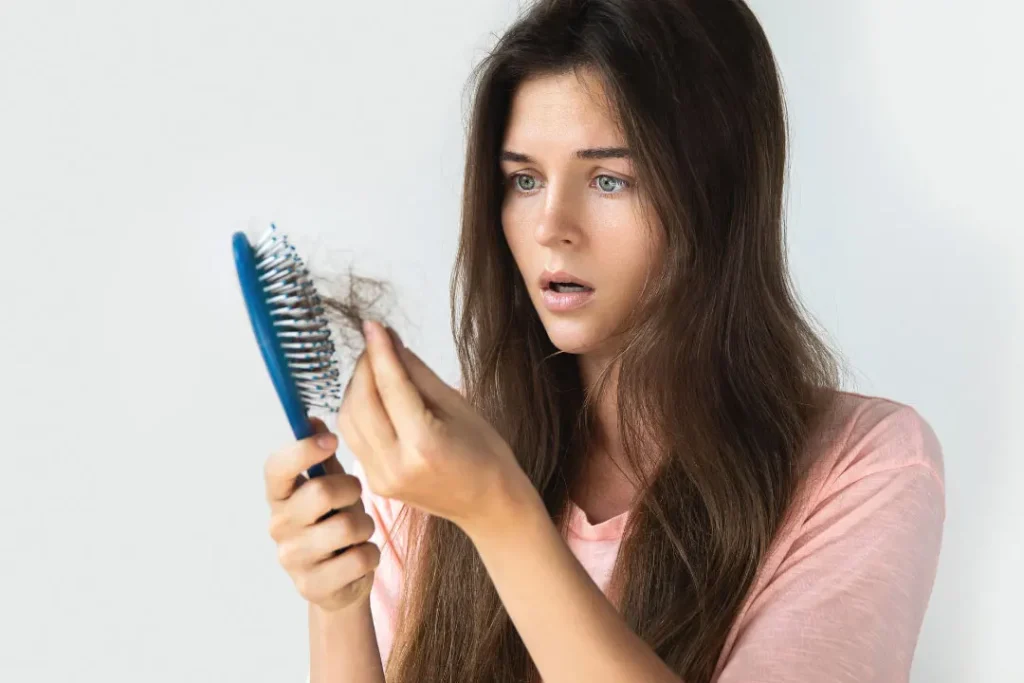 For your further research:
The Journal of Pharmaceutics – Topical Probiotics: More Than a Skin Deep
Healthcentral.com – Top 10 Facts on Hair Loss
NBCNews.Com – Half of older women have hair loss, study finds
Frontiers in Microbiology – Comparative analysis of scalp and gut microbiome in androgenetic alopecia: A Korean cross-sectional study
PubMed Central – The skin microbiome
Important Note: The information contained in this article is for general informational purposes only, and should not be construed as health or medical advice, nor is it intended to diagnose, prevent, treat, or cure any disease or health condition. Before embarking on any diet, fitness regimen, or program of nutritional supplementation, it is advisable to consult your healthcare professional in order to determine its safety and probable efficacy in terms of your individual state of health.
Regarding Nutritional Supplements Or Other Non-Prescription Health Products: If any nutritional supplements or other non-prescription health products are mentioned in the foregoing article, any claims or statements made about them have not been evaluated by the U.S. Food and Drug Administration, and such nutritional supplements or other health products are not intended to diagnose, treat, cure, or prevent any disease.