The Benefits of Anti Aging Herbs:
Aging can feel like a curse. A youthful complexion gives way to wrinkles, hair turns grey and thin, and age spots may develop. What happens beneath the skin is even more concerning: bones shrink in size and density, making them more vulnerable to fracture; arteries may harden, affecting the cardiovascular system; hearing and sight may diminish. Perhaps most frightening of all – the brain's memory or thinking skills may be diminished. These changes in the brain can be minor, but some people may develop age-related neurodegenerative disorders, such as Alzheimer's disease.
But while hereditary or environmental factors contribute to age-related infirmities, there is much we can do to prevent or alleviate changes that might otherwise seem inevitable. Whether or not we age healthfully is also influenced by our lifestyle choices, including our activity level, diet, and level of mental stimulation.
You May Also Like:
7 Great Benefits of a Plant-Based Diet
VITAMIN D3 10,000 IU FOR YOUR BEST HEALTH
The fountain of youth may well be regular physical activity, which can help us maintain a healthy weight and lower the risk of heart disease. Studies also suggest that regular exercise is associated with better brain function.
A heart-healthy diet may benefit your brain as well as your body. The MIND diet, a hybrid of the Mediterranean diet and the Dietary Approaches to Stop Hypertension diet, is associated with a slower cognitive decline and lower risk of Alzheimer's disease in older adults. Also, staying mentally active may help sustain our memory and thinking skills. Reading, playing word games, or taking classes can help keep your brain in top form.
In addition to adopting healthy lifestyle habits, supplementing your diet with anti aging herbs can help to negate the negative effects associated with growing old. We have compiled a few of these herbs below:
Anti aging herbs:
Ginseng
Ginseng refers to eleven different varieties of a short, light-colored grass with fleshy roots. An ancient Chinese herb widely used in Eastern medicine, ginseng has been well-studied for its anti-aging properties. Ginseng has also been shown to be beneficial concerning anti-inflammation, anti-oxidation, cardiovascular regulation, neurological improvement, tumor prevention, skin protection, and immune modulation. In particular, the anti-inflammatory properties of red ginseng have been shown to help slow the age-related decline of learning and memory.
Furthermore, clinical trials have revealed that Korean ginseng can improve certain psychomotor functions, such as mental arithmetic, in healthy subjects. Ginseng can also protect the cardiovascular system from age-related decline. A study on American ginseng showed how it can protect the myocardium from ischemia, and a clinical investigation revealed that Korean red ginseng may improve arterial stiffness.
Anti aging herbs:
Ginkgo
Ginkgo (Ginkgo biloba) is one of the oldest living tree species; most Ginkgo products are made from extracts of its fan-shaped leaves. While not technically an herb, it possesses many health benefits that may counter age-related conditions. The most helpful components of Ginkgo are believed to be flavonoids, which have powerful antioxidant qualities, and terpenoids, which help improve circulation by dilating blood vessels and reducing the "stickiness" of platelets.
Regarding age-related dementia, Ginkgo biloba extract has been found beneficial to out-patients suffering from Alzheimer's and vascular or mixed dementia. It has also offered cognitive and behavioral benefits to patients suffering from vascular dementia. Additionally, Ginkgo extract has been effective in the treatment of behavioral and psychological symptoms of dementia.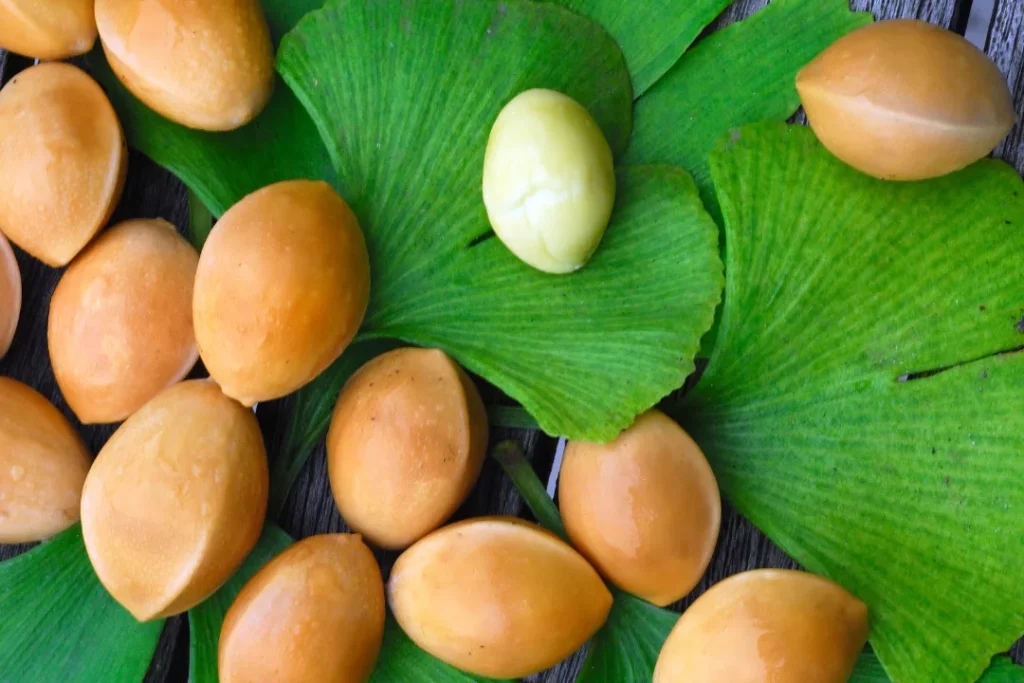 Anti aging herbs:
Reishi mushrooms
Although it is not technically an herb, Reishi, the so-called "mushroom of immortality," has been used as a health and longevity tonic in China for more than 2000 years. A dark, fan-shaped mushroom with a glossy exterior and a woody texture, it is one of the most revered icons of Chinese medicine. In recent studies, researchers have asserted that Reishi extracts have definite anti-aging properties. Reishi mushrooms negate the effects of aging by discouraging oxidation and neurodegeneration, as well as modulating the immune system. Several other health benefits attributed to Reishi mushrooms include the regulation of blood sugar levels, strengthening of the immune system, and protection of the liver.
Anti aging herbs:
Reishi mushroom gummies
But Reishi mushrooms do not give up their gifts easily. For all their celebrated qualities – they don't taste good. Tough and bitter, Reishi supplements today largely come in the form of capsules or powders.
However, Reishi mushrooms can now be found in a mixed berry gummy, thanks to Troop Mushrooms of Los Angeles. A far more palatable form of Reishi, Troop's product is more complete than most. Unlike many other mushroom products on the market, the gummies contain both the fruiting body of the mushroom (cap and stem) and the more commonly sold mycelium (the roots of the fungi). Troop Mushrooms also uses a cutting-edge dual extraction method to break through the mushrooms' hard fungal cell walls, which are difficult to crack.
Anti aging herbs and staying youthful
Healthy aging is easier now than it ever was before. New research on exercise and diet is informing older populations about ways to protect aging minds and bodies against the effects of time. Additionally, natural remedies like Reishi mushrooms and other anti aging herbs can help keep the body and mind more youthful, even as the years pass by.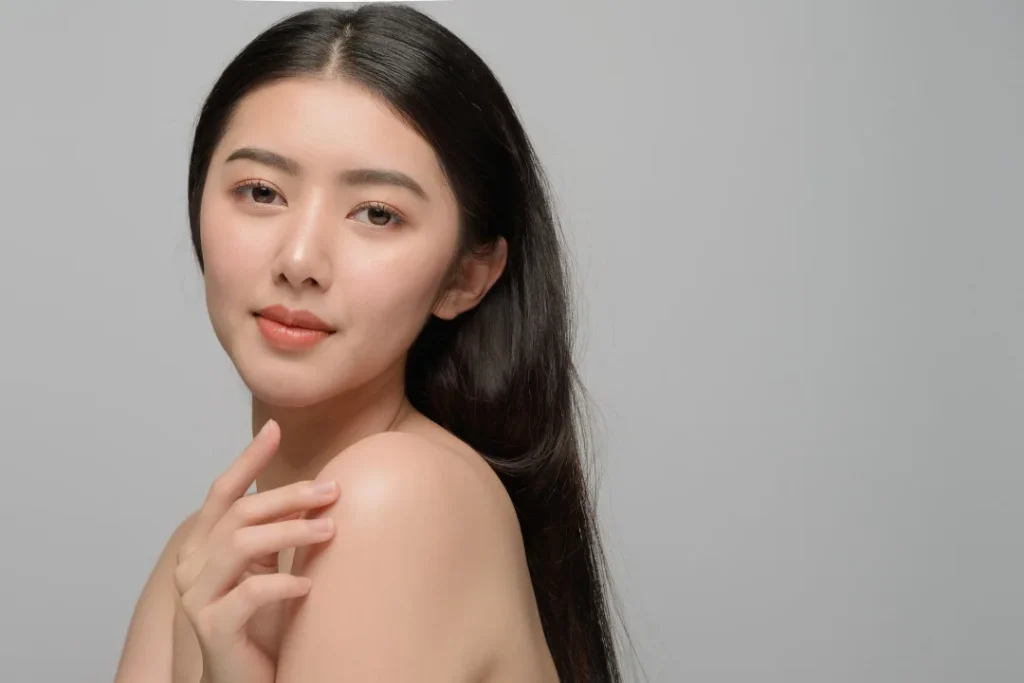 Further Reading:
National Institute on Aging: "What Do We Know About Healthy Aging?"
Entertainment Times: "Herbs that will give you youthful looking skin"
Life Extension: "How Reishi Combats Aging"
Mayo Clinic News Network: "Mayo Clinic discovers high-intensity aerobic training can reverse aging processes in adults"
Medical News Today: "Time-restricted eating may have anti-aging, anticancer effects"
Important Note: The information contained in this article is for general informational purposes only, and should not be construed as health or medical advice, nor is it intended to diagnose, prevent, treat, or cure any disease or health condition. Before embarking on any diet, fitness regimen, or program of nutritional supplementation, it is advisable to consult your healthcare professional in order to determine its safety and probable efficacy in terms of your individual state of health.
Regarding Nutritional Supplements or Other Non-Prescription Health Products: If any nutritional supplements or other non-prescription health products are mentioned in the foregoing article, any claims or statements made about them have not been evaluated by the U.S. Food and Drug Administration, and such nutritional supplements or other health products are not intended to diagnose, treat, cure, or prevent any disease.