The verdict is in, and it turns out sea moss is good for you – inside and out.
Sea moss is a species of sea algae commonly found along the rocky Atlantic coast of Europe and North America. It was first used for food in the 1840s in Ireland, and it soon became a thickening agent in commercial food processing, but only recently has it come into its own as a nutrient-rich "superfood" that benefits the human body in numerous ways. Its various chemical compounds and minerals make it useful as both a nutritional supplement and as a topical application to the hair, scalp and skin. [This article, "7 Super Nutrients In Sea Moss For Healthier Skin, Hair, And Scalp" was originally published in NewsHealthWatch]
For a quick overview of the latest news connecting sea moss with good health, great skin and healthy hair, visit these pages:
What exactly is sea moss, and what's so special about it?
Sea moss, also known by its formal name Chondrus Crispus, has a lot in common with seaweed, which has long been recognized as a great source of vitamins and minerals. Nutritionists started studying the unique properties of sea moss and found it contains so many good compounds that it deserves attention as a separate product with its own set of benefits.
The first thing that makes sea moss so special is its wide variety of important nutrients such as calcium, chromium, iodine, iron, magnesium, phosphorous, potassium, vitamin B2, vitamin B12 and zinc. These beneficial compounds are densely packed into the sea moss, meaning that a daily serving is only two tablespoons. That portion amounts to a mere five calories with no fat, no cholesterol and no sugar.
Nutritionists also say that sea moss has a higher fiber content than most vegetables, meaning it can help control blood sugar levels, lower cholesterol and reduce the risk of chronic conditions such as heart disease and diabetes. Studies have shown that it can help lower blood pressure, and it may promote weight loss because high-fiber foods help us feel full longer.
For a full list of all the minerals provided by sea moss, check this out: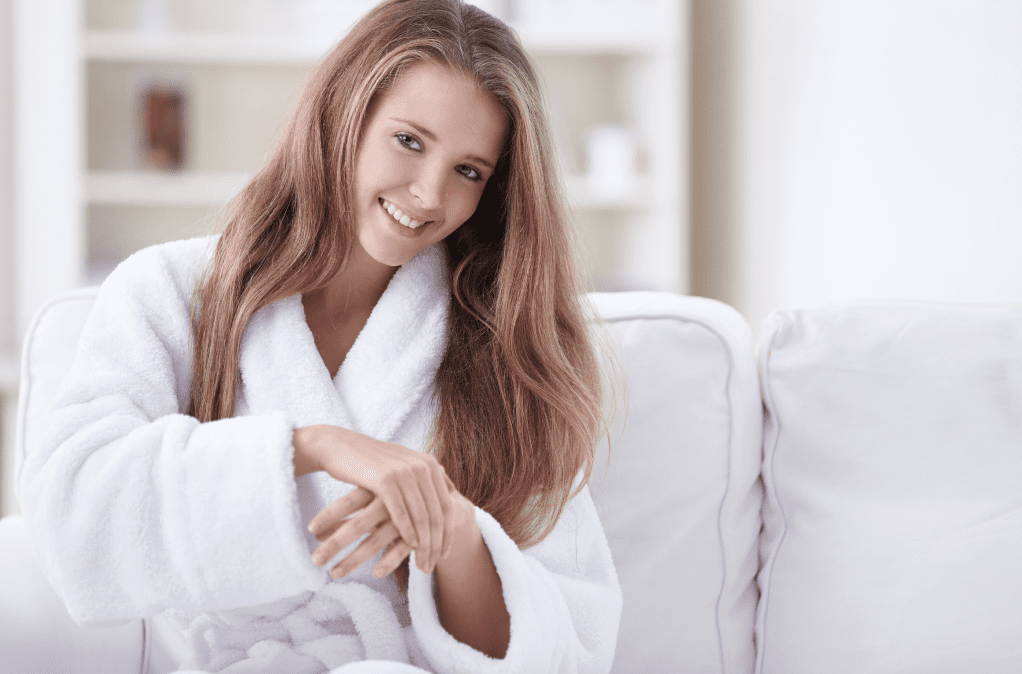 Sea moss contains seven super nutrients which nourish the skin, hair, and scalp
While ingesting sea moss does good things for the body, the nutritional supplements made from it are only half the story. Many of the ingredients found in this algae have also proven to be extremely helpful when applied directly to the hair, scalp and skin. Seven minerals stand out as superstars:
Silicon
Sulfur
Iron
Magnesium
Calcium
Zinc
Iodine
Silicon is a key mineral whose benefits are often underestimated. Without it, the body struggles to form the collagen that helps skin stay elastic as it ages. By age 21, the amount of collagen in the skin is already reduced by one percent. From there, collagen levels continue to drop by another one to two percent yearly, contributing to the formation of wrinkles and other signs of aging. Sea moss is silicon-rich, and can be a powerful addition to any skincare routine.
Sea moss is also packed with sulfur, which helps create healthier and smoother skin. When applied topically, sulfur can eliminate unwanted microorganisms that contribute to acne. In addition, when ingested, many natural health practitioners believe it can improve the quality of fingernails, skin, and other tissues.
The other minerals found in sea moss have earned it the label of a "skincare powerhouse" from some dermatologists, who say those ingredients can reduce wrinkles, hydrate the skin, and protect it from environmental hazards. While research into other possible benefits continues, some experts believe the minerals in sea moss are essential to both healthy skin and inflammation control because many harmful skin reactions are inflammatory in nature.
Sea moss is a natural source for a wide variety of vitamins, including A, B, C, D, E, and K. These have been shown to decrease skin inflammation, give the skin a natural glow, heal damaged and irritated skin, and prevent breakouts. Plus, these ingredients may help the skin produce both collagen and keratin, which helps strengthen the skin and reduce redness and discomfort.
More information about sea moss as a topical application for smoother skin, cleaner scalp and healthier hair can be found at:
Sea Moss Benefits For Hair & Skin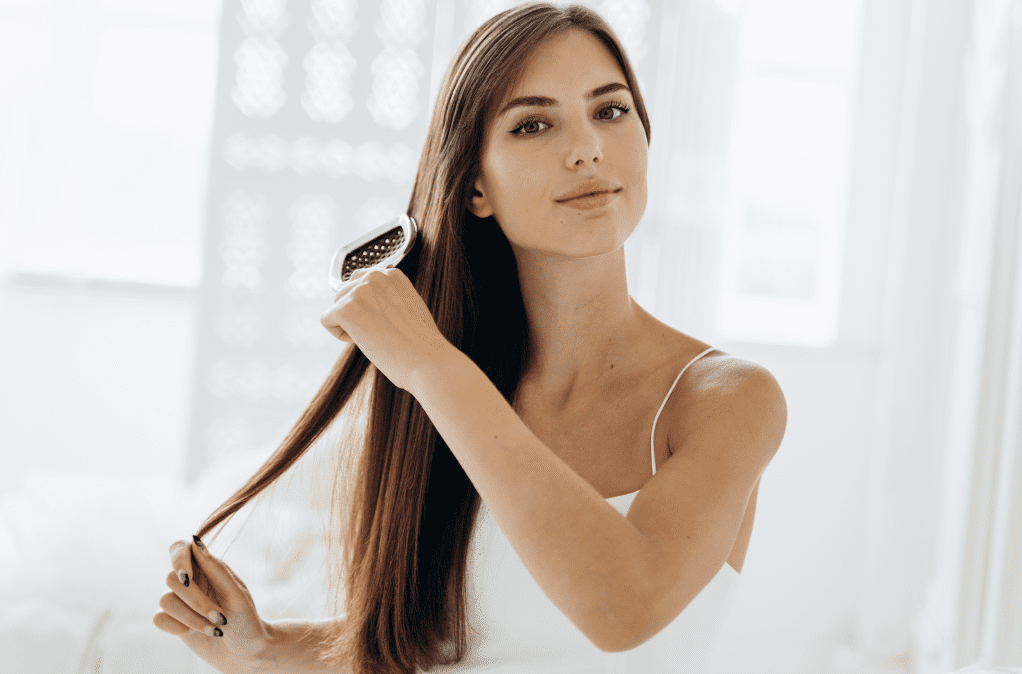 Sea moss is also a great nutritional supplement, full of healthful minerals
The benefits of sea moss to overall good health are certainly not limited to topical applications. There are plenty of healthful ingredients that are best taken by nutritional supplements based on sea moss.
Calcium – This essential mineral has long been known to promote strong and healthy bones. Milk is a good source, but other foods – such as sea moss – are also rich in this mineral, and it helps supply the needs of people who have trouble digesting the lactose in milk. The amount of calcium varies from person to person depending on age and sex, but the World Health Organization recommends that the average adult typically needs around 500 milligrams daily. Just 10 grams of sea moss contains 7.2 milligrams of calcium, about half of the percentage found in 1% fat milk.
Copper – Although it's best known as the mineral that permits the body absorb and use iron from red blood cells, copper has also been shown in recent studies to help prevent cardiovascular diseases such as heart attacks, strokes, and arrhythmias. Sea moss contains a relatively high level of copper, and when ingested, it can be an excellent way to increase copper levels safely.
Iodine – Many health benefits are credited to iodine, such as assisting the thyroid with managing metabolism and mood. The mineral contributes to the production of essential thyroid hormones, and an iodine deficiency may lead to constipation, fatigue, and weakness, among other symptoms. Sea moss contains roughly 47 micrograms of iodine per gram, which can help people reach the recommended 140 micrograms per day. Sea moss can potentially help you hit that goal and maintain a regular amount of iodine in your body.
Iron – A lack of sufficient iron causes anemia, which prevents people from properly growing, developing and producing red blood cells, causing them to feel fatigued, weak, and dizzy. Anemia is especially common in women, who store roughly a third of the iron men store in their bodies. As a result, adults need to consume between 9.7 and 14.8 milligrams of iron per day to combat iron deficiency, depending on body size and sex.
Sea moss contains 9 milligrams of iron per 100 grams, a far higher percentage than that of chicken.
Magnesium – Every single cell in the body contains needs magnesium it to function properly, but studies show that only about half of Americans and Europeans are getting their recommended daily amount of the mineral. Without enough magnesium, the body struggles to send messages from the brain to the nervous system, and muscles struggle to contract and relax properly. Two tablespoons of sea moss contain roughly 14.4 milligrams of magnesium, which can help women reach their goal of 310 to 320 milligrams per day, and men reach their 400 to 420 milligram daily goal.
Phosphorus – The second most abundant mineral in the body behind calcium, phosphorus also contributes to the growth of strong bones and teeth. About 85 percent of our body's phosphorus is found in these two areas. Phosphorus deficiency is relatively uncommon in the United States, it can result in anemia, muscle weakness, coordination problems, bone pain, and infections. Adults may need between 1,189 and 1,596
milligrams of phosphorus daily, and 100 milligrams of sea moss contain an impressive 157 mg of the mineral.
Potassium – Required for proper heart, muscle, kidney, nerve, and digestive system functioning, potassium is also helpful to people struggling to heal or recover from sickness. Adults should be consuming between 3,500 and 4,700 milligrams of potassium every day, so the roughly 63 milligrams of potassium per 100 grams of sea moss could help people reach that goal. Couple that with some other potassium-rich foods, like bananas and spinach, to get the entire recommended serving.
Lots of research is being done to determine the exact benefits that can be expected from the regular use of sea moss. You can find the latest here:
An Overview to the Health Benefits of Seaweed Consumption
The nutrients in sea moss hold great promise for future applications.
In addition to the known benefits of sea moss, researchers say it may prove to contain compounds that can treat some very serious medical conditions. The data are just starting to be collected, but scientists are hopeful that sea moss will live up to the promising results they have already seen.
Work has begun to determine if the unique combination of elements in sea moss can someday be used to treat or even prevent Parkinson's Disease, which is the second most common degenerative condition in older adults. Parkinson's interferes with the body's movement, causing tremors, slowness and stiffness. There is no known cure for Parkinson's at this time, but very preliminary research has shown that sea moss might slow the progression of the disease. So far the studies have involved worms given an extract from sea moss, and it remains to be seen if similar results will happen to humans.
A second major area of research involves the effect of sea moss on the body's immune system, specifically when it comes to the salmonella bacteria. Salmonella is estimated to cause illness in about 1.3 million Americans every year, and around 450 deaths are blamed on diseases caused by the bacteria. At least one study has demonstrated that sea moss can stop the growth of salmonella, but scientists have not yet determined if the moss will be an effective treatment or preventative for humans.
Finding the best sea moss products for a healthy regimen
All of the good news about sea moss and its benefits has made it a hot commodity in the health and nutritional supplement industry. So the sea moss market – which is estimated to be about $18 million annually on Amazon alone – could be poised for an even bigger growth spurt in the near future. With such a crowded field of nutritional offerings, how do customers find the best products for their specific needs?
One answer is to stick to as natural a product as possible. With sea moss offering so many benefits in its raw form, it does not require lots of added ingredients and processing to make it a healthful product. One producer, Yemaya Organic, believes that it can give customers a better product by doing less – specifically, doing less to process the product and instead to offer it to consumers in its rawest form. Yemaya CEO Michael Jean says keeping the moss as pure as possible is his company's number one goal.
"It's harvested straight from the marine-protected waters. It's sun-dried, it's not process-dried, nothing is added to it," Jean said. "It's the purest form of sea moss you can get. It's harvested from St. Lucia. It's cleaned, it's dried, it's processed, and it's packaged there at an FDA-approved facility."
Of course, buying a less-processed product means the consumer is going to have to do more work to turn the sea moss into a usable form. Even that extra effort is a selling point for the product, especially among consumers who want to know exactly what they are getting when they order the sea moss. Yemaya's website has complete instructions on how to turn the dried moss into a gel that can be mixed into a variety of dishes.
Whatever form it takes, sea moss is poised to become the next big thing in the natural supplements market. It appears to be moving out of the shadow of the better-known seaweed-based products that have been touted for years. One thing seems certain – sea weed isn't going to be relegated back to the anonymity of "thickening agent" anytime soon.
Disclaimer
Important Note: The information contained in this article is for general informational purposes only, and should not be construed as health or medical advice, nor is it intended to diagnose, prevent, treat, or cure any disease or health condition. Before embarking on any diet or program of nutritional supplementation, it is advisable to consult your healthcare professional in order to determine its safety and probable efficacy in terms of your individual state of health.