A good protein bar can be an easy, filling, and affordable meal replacement option for anyone on the go. While this reliable food product has been around for a few decades, it has had a very important hand in revolutionizing American eating. Protein bars can provide consumers with the hunger-satisfying option they yearn for, but with the fun and exciting flavors they crave. With hundreds of protein bar options available, choosing just one seems impossible. We have chosen two amazing health companies and their top-rated flavored bars for a head-to-head comparison to help you choose the protein bar that's right for you. Let's compare Aloha Protein Bars and Healthy Truth Protein Bars.
You May Also Like:
5 BEST-RATED HIGH PROTEIN VEGAN SNACKS
The Perfect Superfoods for Gut Health
Aloha Protein Bars vs Healthy Truth Protein Bars:
Ingredients
Let's beginwith the basics: protein bar ingredients. Both products contain short ingredient lists, featuring 13 and 12 ingredients, respectively. All the ingredients on both lists are organic and raw. Aloha Protein Bars' ingredient list contains brown rice protein, tapioca fiber, tapioca syrup, cashew butter, sunflower butter, chocolate chips, brown sugar, cocoa nibs, brown rice crisps, natural flavor, vanilla extract, sea salt, and sunflower lecithin. The flavoring ingredients like cocoa nibs and natural flavoring vary when choosing different flavors. We chose the chocolate chip cookie dough flavor for this comparison.
Healthy Truth Protein Bars have a shorter list, donning one less ingredient than Aloha. Much like Aloha Protein Bars, Healthy Truth Protein Bars include ingredients that are organic and pack a superfood punch. We chose the cacao flavor to compare to the chocolate chip cookie dough flavor from Aloha. Healthy Truth Protein Bars are made from dates, coconut nectar, sprouted pumpkin seeds, sprouted cashews, pea protein, sacha inchi protein, cacao powder, oats, MCT oil, flaxseed, coconut shreds, and cocoa nibs.
We eat to obtain specific vitamins and minerals for our bodies. In general, the fewer ingredients in a product, the better the product most likely is for your body, within reason, as described in this 2020 study. Abiding by the short ingredient list rule is a great way to make a positive change to your diet.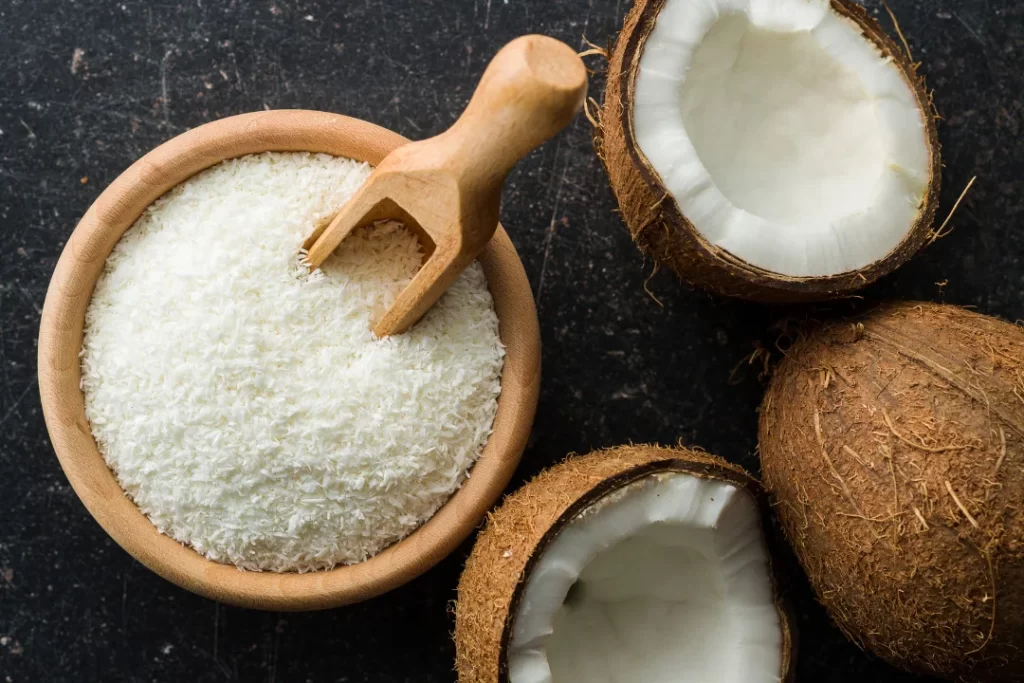 Aloha Protein Bars vs Healthy Truth Protein Bars:
Mission statement
Aloha Protein Bars are inspired by the Aloha philosophy: "From day one, our team committed to making delicious food the right way. Our organic certification helps us ensure that your ALOHA products are as clean and natural as they are delicious." This newly B-corporation certified company is driven by all organic sourcing and a "for the greater good" mentality. Aloha is purposeful and playful in depicting their mission, cleverly commenting that just because they don't use animal byproducts in their goodies, doesn't mean they "believe that eating yogurt or milk or butter makes you the prince(ss) of darkness." Their intentional connections to their audience through humor and truthful statements strengthen their cause.
Healthy Truth hit the market with organically derived nutrient-dense performance-boosting products in 2014 and has not wavered in its promise since. Their energy-oriented mentality entices customers, but their incredible raw products keep consumers coming back. When it comes to healthy eating, "You will not find a cleaner product," said the chief creative officer of Healthy Truth, Bruce Nameson, in a recent interview.
And there's a sound argument for the health benefits of vegan products. In an article from Discover Magazine, Christopher Gardner, professor and nutrition researcher from Stanford Prevention Research Center, breaks down the truths and myths of daily dairy consumption. While we are told that milk is a daily necessity for growing big and strong, as we get older, the effects of dairy on the human body can swing like a pendulum. While milk is a fantastic source of calcium and protein, the high levels of saturated fat and sodium can lead to heart disease and high blood pressure in the long run.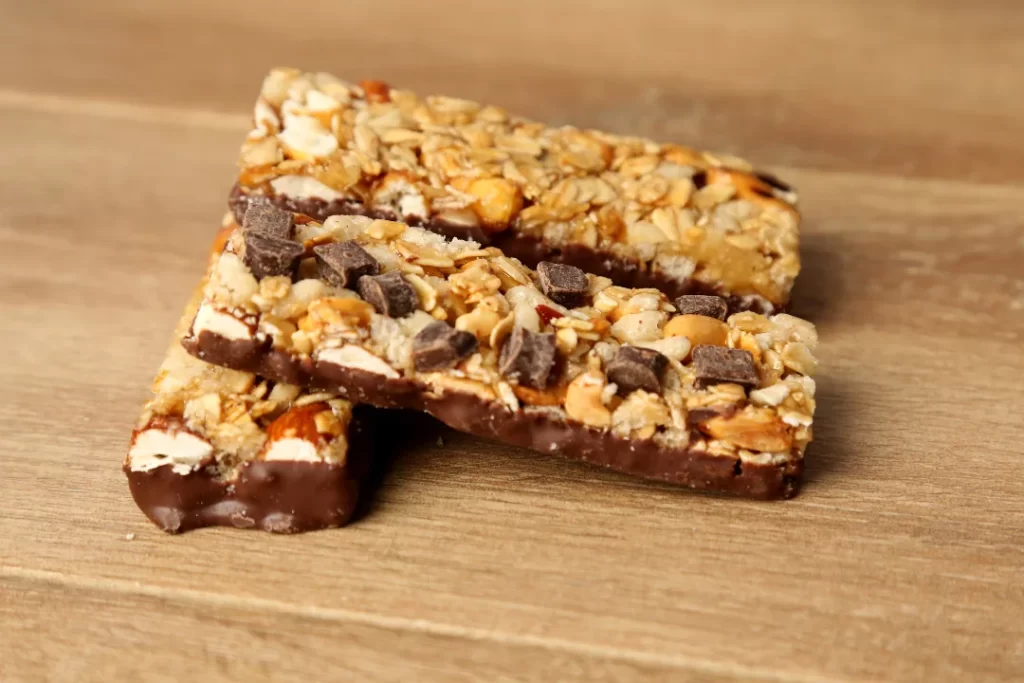 Aloha Protein Bars vs Healthy Truth Protein Bars:
Reviews of taste
Aloha Protein Bars completely upend the normal expectations for protein bar flavor. While the texture descriptions in reviews mentioned that Aloha Protein Bars are reminiscent of that traditional chalky protein bar, their flavor reviews are over-the-top positive. One reviewer delivered a five-star review on Amazon, commenting that they "have tried several flavors, and I have liked all of them, but this chocolate brownie is really like eating a brownie. Chocolate Chip Cookie Dough is my next favorite flavor." They continued to say, "I do not feel like I'm eating a protein bar." This is the highest praise that a protein bar could receive.
Healthy Truth Cacao Protein Bars deliver 15 to 18 grams of unprocessed raw protein and a complete amino acid profile, amongst other benefits. They have 3 grams of dietary fiber and no added sugars. The real attraction for consumers is the bar's incredible taste and texture, compared to other "chalky" and "mealy" protein bars on the market. One reviewer gave this product five stars and said, "These bars are fantastic. It tastes great and is made with real food, organic ingredients." Most reviews of Healthy Truth products focus on their incredible taste.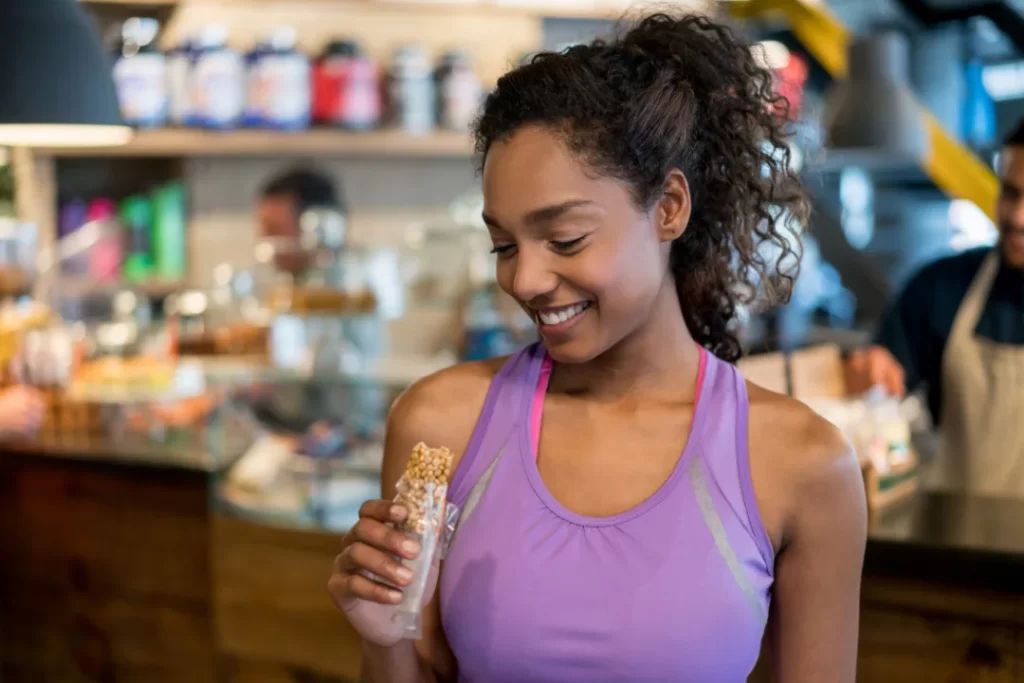 Aloha Protein Bars vs Healthy Truth Protein Bars:
Price
Aloha Protein Bars are available in packs of 12 bars for $32.95 direct from the Aloha website, but you can apply for a subscription and receive a pack of 12 for $29.69. They are also easy to find on Amazon, with select flavors costing only $24.99 with a monthly subscription.
Healthy Truth Protein Bars are available in packs of 12 bars for $42.99 direct from the Healthy Truth website or you can subscribe and save up to 20%. You can also find these incredible bars in one of the hundreds of grocery stores nationwide using the Healthy Truth store locator.
The two bars' ingredient lists are relatively similar; both feature their chosen plant-based protein and necessary flavoring components. They share similar mission statements, both looking to better people's lives and the world. Thankfully, taste and price help us determine which product is superior. Aloha Protein Bars sell at a lower price than Healthy Truth Protein Bars. However, people consume Healthy Truth Protein Bars at a higher price point because of their remarkable ingredients and taste. Based on product reviews, Healthy Truth Protein Bars receive the point for better taste. If you're looking for a great-tasting product that offers the cleanest ingredients, then Healthy Truth is the clear winner.
Further Reading:
B-Corp Certification: Measuring a company's entire social and environmental impact.
BBC Nutrition: Is It Better to Drink Cow's Milk or A Dairy Free Alternative?
Yale School of Medicine: Osteoporosis Study To Explore Effects of Protein-Rich Diet on Bone Health
Important Note: The information contained in this article is for general informational purposes only,
and should not be construed as health or medical advice, nor is it intended to diagnose, prevent, treat, or cure any disease or health condition. Before embarking on any diet, fitness regimen, or program of nutritional supplementation, it is advisable to consult your healthcare professional to determine its safety and probable efficacy in terms of your individual state of health.
Regarding Nutritional Supplements or Other Non-Prescription Health Products: If any nutritional supplements or other non-prescription health products are mentioned in the foregoing article, any claims or statements made about them have not been evaluated by the U.S. Food and Drug Administration, and such nutritional supplements or other health products are not intended to diagnose, treat, cure, or prevent any disease.