The Perfect Superfoods for Gut Health:
Are you looking to improve your health? Whether you are just starting your wellness journey or have been bettering your health for years, there is always something you can do to live a more holistic lifestyle. Several categories of self-care, including your workout regimen, your sleep habits, and the foods you eat, all play important roles in determining the status of your overall health.
Speaking of foods, the nutrients you consume can greatly influence your overall wellness. In fact, your diet is so important that it can affect your body from the inside out, altering your mood, changing your weight, or even creating unhealthy stress. One way to make sure you get the vital nutrition you need is to try superfoods for gut health.
You May Also Like:
8 TIPS TO IMPROVE AND MAINTAIN YOUR GUT HEALTH
Optimize Your Brain Health By Improving Your Gut Health
A superfood is any food with a high level of nutrients such as vitamins, antioxidants, and healthy fats that can help restore, strengthen, and elevate your body and mind. There are many different types of superfoods; you've likely had a few yourself without knowing it. Read on to discover some excellent superfoods for gut health that may also boost your overall well-being.
The Perfect Superfoods for Gut Health is an original (NewsHealthWatch) article.
Powerful superfood 1:
Salmon for B vitamins
You've probably heard from multiple health venues that fish is a great option for a healthy diet, as it offers a wide range of nutrients while limiting unnecessary calories. If you're looking to invest in fish as one of your superfoods for gut health, salmon is a great option to try.
Like other fish products, salmon has a wide array of vitamins and essential nutrients, including high amounts of protein and plenty of B-vitamin variants. However, salmon also comes packed with Omega-3 fatty acids, which are an essential part of any healthy diet. Omega-3s affect the blood by strengthening cell membranes, but they also benefit the entire circulatory system by regulating and strengthening blood clotting hormones, reducing inflammation, and repairing artery walls.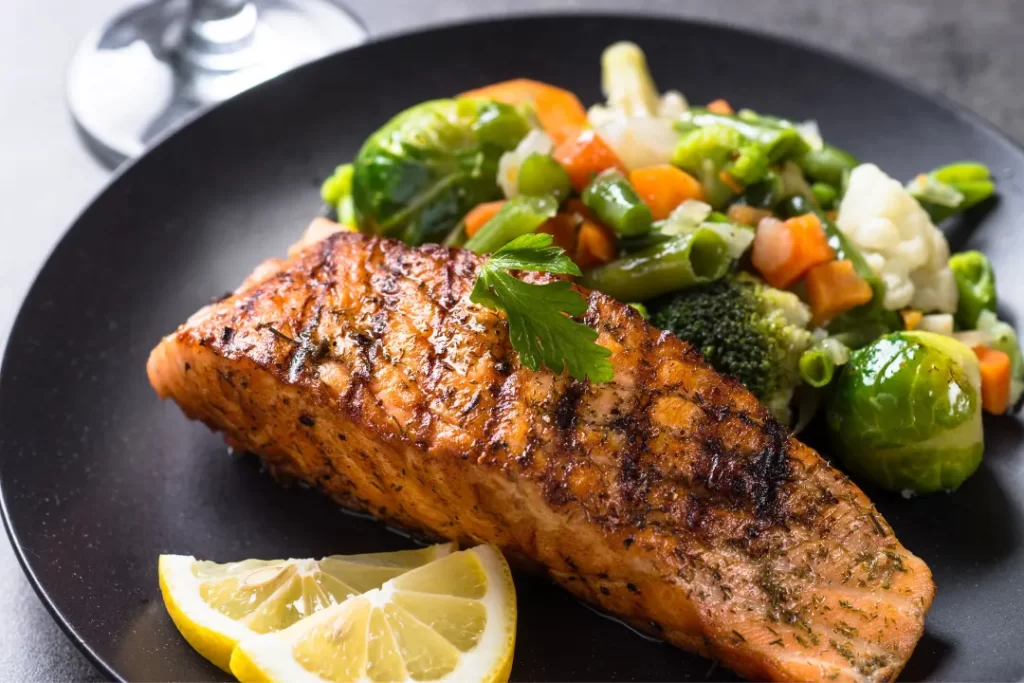 Powerful superfood 2:
Sweet potato for fiber
Sweet potatoes are popular for their taste, but they also pack a lot of nutritional value. Unlike regular potatoes, which are mostly starch and unhealthy fats, sweet potatoes are a great source of fiber and vitamins that can help strengthen your bowels and general digestive tract.
Sweet potatoes contain healthy gut colonies, including Bifidobacterium and Lactobacillus, which provide antioxidants and can fortify your stomach lining. As a bonus, this superfood contains a high quantity of beta-carotene that your body can use to strengthen your eyes and repair optic nerve cells.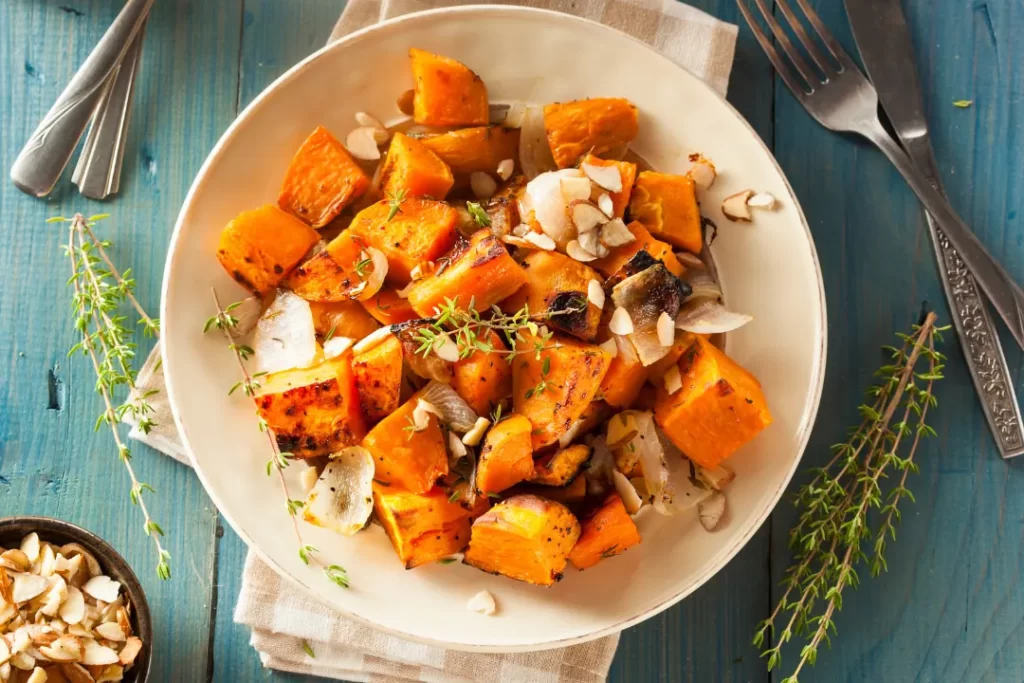 Powerful superfood 3:
Avocado for potassium
Out of all the superfoods on this list, avocadoes may be the fastest growing in popularity. Avocadoes are recognized for being healthy, but not many people know them as one of the best superfoods for gut health. These healthy fruits are full of monounsaturated fats that help reduce inflammation. They also contain vitamins B (to break down fats), E (for antioxidants and bodily repairs), K (for building and strengthening bones), and potassium.
Furthermore, this superfood is low on carbs and packed with fiber, helping you keep your gut clean and your bowels healthy. Thanks to their unique flavor, avocadoes go well with sandwiches and are often added on top of fish, so they even pair well with salmon.
Powerful superfood 4:
Dark chocolate for antioxidants
It goes without question that we all love our desserts. However, they don't often reciprocate the feeling. In most cases, sweet snacks tend to offer loads of unhealthy fats and loads of salt and sugars that are detrimental to gut health. Luckily, we don't have to disappoint our sweet tooth when we can eat dark chocolate as a tasty treat.
Despite being a dessert option, dark chocolate is surprisingly one of the best superfoods for gut health that you could feed your body. This is largely thanks to the high amount of cacao it contains, which is full of monounsaturated fats and antioxidants that can help lower your risk of heart disease and stroke. Dark chocolate also contains flavonoids to strengthen your skin, and plenty of nutrients that boost blood circulation and replenish gut health.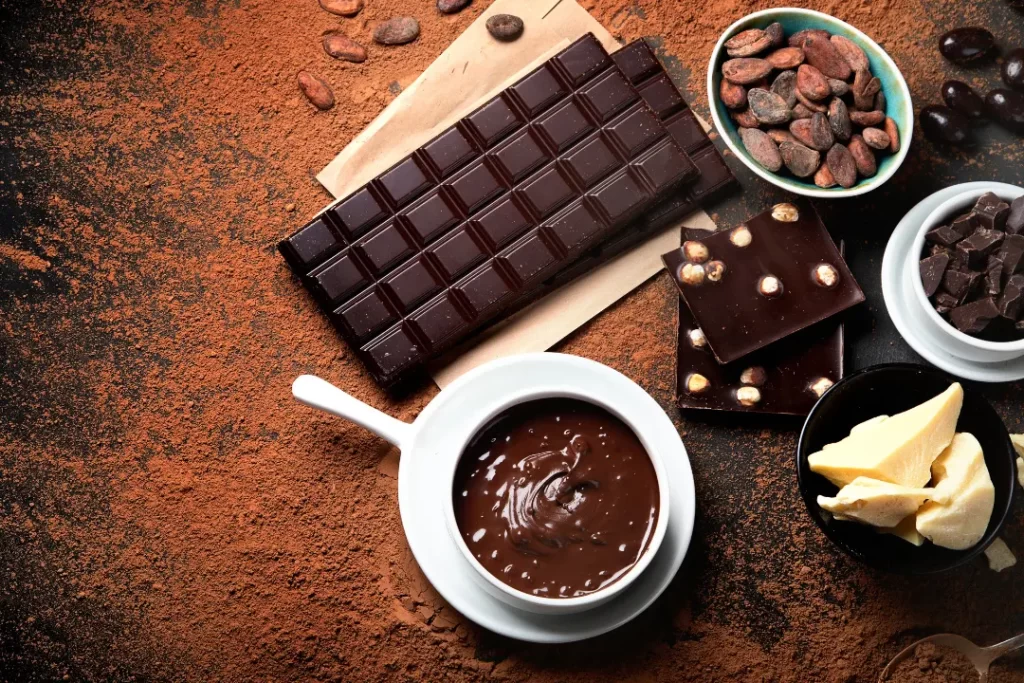 CLAV offers superfood nutrition
With all of these superfoods for gut health, you can start your healthy diet with confidence. You can also add healthy superfood supplements, like those offered by CLAV, a European company offering a full menu of superfood favorites. CLAV creates unique supplements that combine natural ingredients with superior scientific formulas to ensure you always get your daily nutritional value. All their products, including their gut-healthy Organic Milk Thistle Complex, are packaged in glass containers to preserve freshness. Furthermore, this standout supplement company uses unique formulations for maximum bioavailability and antioxidant content. CLAV's supplements take product quality one step further as they forgo unnecessary additives such as artificial flavors, gelatins, and dyes.
Try the best superfoods for gut health
Superfoods have been around for a long time, and they continue to deliver incredible health and wellness benefits. Research has helped us to discover the true nutritional value of these foods, with many containing abundant amounts of vitamins, antioxidants, and healthy fats to give you energy, repair your body, and replenish your gut. Better still, there are plenty of other superfoods that you can combine with the ones we've highlighted in this article to gain the energy and healthy gut you desire. By combining a diet rich in superfoods with a healthy lifestyle, you're progressing in your health journey towards a greater sense of well-being and a longer life.
Further Reading for Additional Reference:
Health Essentials: How Your Gut Microbiome Impacts Your Health
McCormick: Eating for Well-Being With Superfood Recipes
MDLinx: The Best Diet for You, Based on Your Health Goals
Important Note: The information contained in this article (The Perfect Superfoods for Gut Health) is for general informational purposes only, and should not be construed as health or medical advice, nor is it intended to diagnose, prevent, treat, or cure any disease or health condition. Before embarking on any diet, fitness regimen, or program of nutritional supplementation, it is advisable to consult your healthcare professional in order to determine its safety and probable efficacy in terms of your individual state of health.
Regarding Nutritional Supplements Or Other Non-Prescription Health Products: If any nutritional supplements or other non-prescription health products are mentioned in the foregoing article, any claims or statements made about them have not been evaluated by the U.S. Food and Drug Administration, and such nutritional supplements or other health products are not intended to diagnose, treat, cure, or prevent any disease.