5 Best-Rated High Protein Vegan Snacks:
Everybody's body needs protein.
The importance of protein in the human diet can't be overstated. Your body needs protein to form cells, build muscle, transport nutrients, and build and repair tissue. Vegans, vegetarians, and omnivores alike should prioritize protein in their diets.
A study published in 2019 by Christopher A. Taylor, Ph.D. (a registered dietitian and associate professor at the Ohio State University in Columbus) reveals that Americans, particularly those over 50 years old, are not eating enough protein. Taylor said: "Despite the protein craze in America, the data shows there's still a big gap in adults' protein intake."
You May Also Like:
7 GREAT BENEFITS OF A PLANT-BASED DIET
7 Great Superfoods To Bring Out Your Best Physical Health And Mental Sharpness
Younger people can also fall short of the RDA (Recommended Dietary Allowance) for protein which is a modest 0.8 grams per kilogram of body weight, and that's for sedentary people, meaning this is the minimum amount required just to stay healthy. The amount of protein people need is individual and should be increased with age, illness, or a rise in activity level.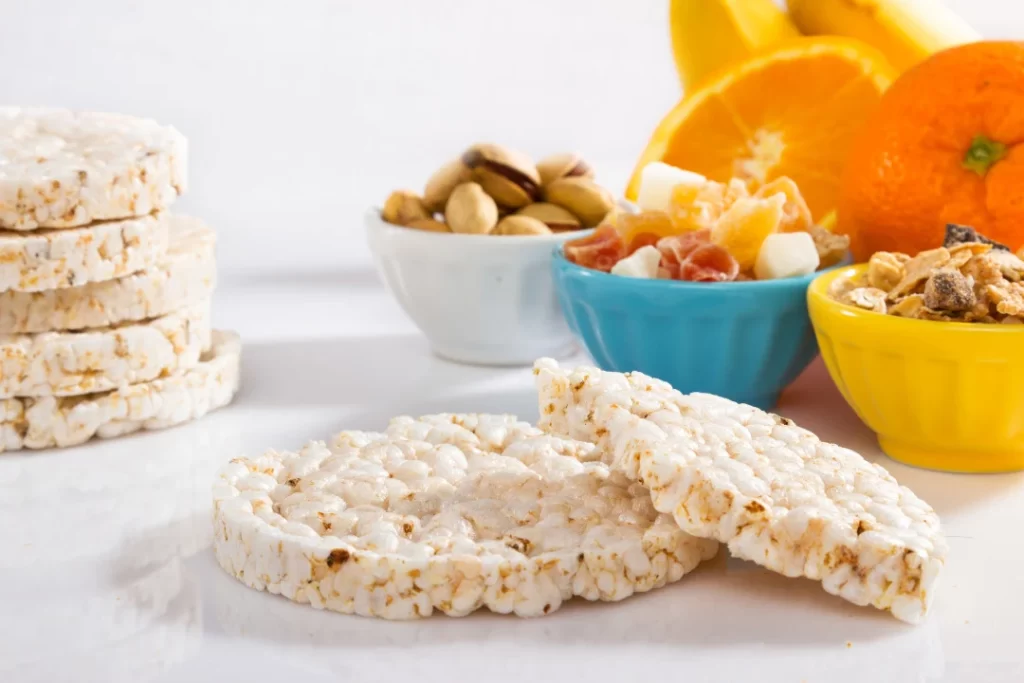 5 Best-Rated High Protein Vegan Snacks is an original (NewsHealthWatch) article.
What are complete proteins, and why do you need them?
Proteins are formed from 20 amino acids, and eleven of these are non-essential amino acids (produced by your body). The nine remaining are essential amino acids that you get only from food.
Ideally, most of the protein you eat should be a complete protein meaning that it contains all 9 of those essential amino acids that your body can't make. People eating an omnivorous diet have it easier because animal proteins contain all nine essential amino acids in sufficient amounts. While plants contain all nine essential amino acids, most have a limited amount of at least one (with some exceptions). Because of this, plant foods are referred to as "incomplete" proteins.
If you're vegan or vegetarian, there's no need to worry, because you can meet your protein needs by eating a wide variety of plant foods throughout the day. You can combine incomplete proteins to make them complete. Also, you don't necessarily have to eat complete proteins within the same meal.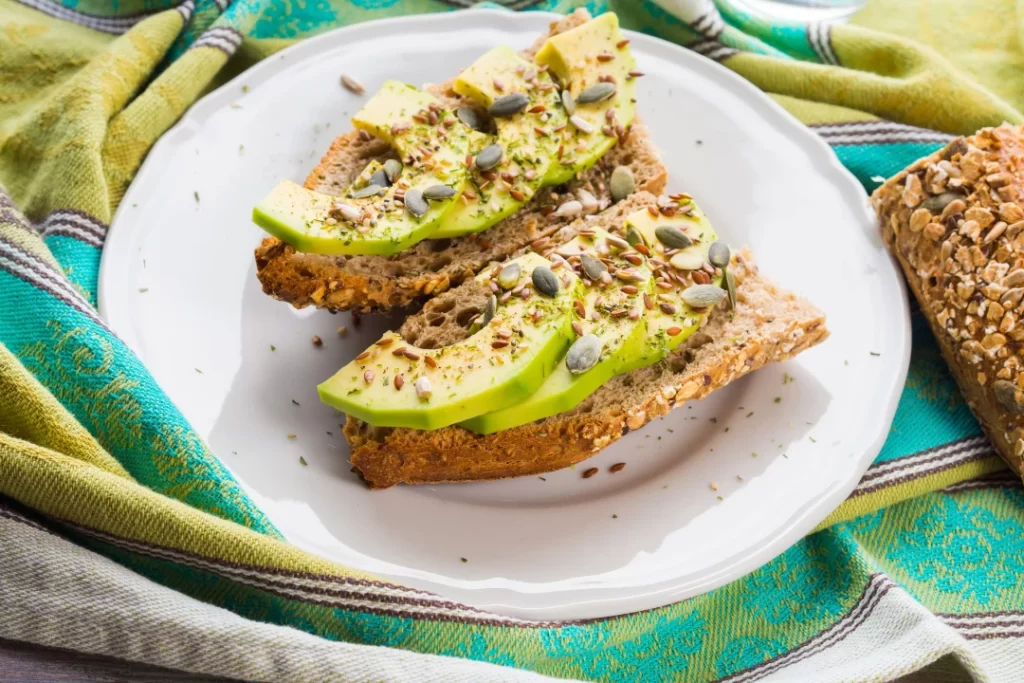 High-protein vegan snacks are a tasty way to get the protein your body needs.
If you're skipping meals, you might miss your daily protein requirement; a healthy protein-rich snack will fill the gap. Or maybe you've got a craving – why not satisfy it with a delicious snack that provides the protein you need? Read on to see if any of our candidates for best high protein vegan snacks sound appealing to you.
Our countdown of the 5 best-rated high protein vegan snacks
We chose a variety of vegan snack foods to meet varying tastes, from salty and crunchy to sweet and chewy. Our review is based on the following:
Independent review sources
Customer reviews
Ingredients – must adhere to Vegan standards (no animal products of any kind)
Amount of protein per serving – the more, the better
Amount of sugar (added or natural) per serving – the less, the better
Best-Rated High Protein Vegan Snacks:
From: SAFE + FAIR.
Looking for a little crunch? These protein chips boast 10 grams of plant-based protein per serving. They're a healthy substitute for standard potato chips, which only have 2 grams of protein per serving.
A stand-out feature of this company is their commitment to non-allergenic products:
"We implement the strictest food allergy testing in the world to ensure our products are Top 9 Allergen Free."
These chips come in several flavors and are Non-GMO, Vegan, and Gluten Free.
Best-Rated High Protein Vegan Snacks:
From Lenny & Larry's
It's a rare person who doesn't like chocolate chip cookies. So we're delighted to find this vegan option that contains a whopping 16 grams of plant-based protein and 10 grams of fiber per 4oz cookie (a serving is half of the cookie, so one package contains two servings). They have a nice selection of other kinds of cookies too. Lenny & Larry's has been in business since 1993, and their cookies are easily found in numerous retail stores.
No artificial sweeteners, cruelty-free, Non-GMO Project Verified.
No Soy Ingredients, Kosher, 0g Sugar Alcohols (Approx 12 grams regular sugar- per serving)
Sustainable Palm Oil
5 Best-Rated High Protein Vegan Snacks is the (NewsHealthWatch) report.
Best-Rated High Protein Vegan Snacks:
From: Seapoint Farms
Edamame is a specialty soybean harvested as a green vegetable, and it's high in protein, iron, and fiber. Seapoint Farms has created a crunchy, flavorful snack by roasting dry edamame and adding a little sea salt. We like the 14 grams of protein and 6 grams of fiber per serving, and zero sugar.
This product is Gluten-free, Non-GMO, and Vegan.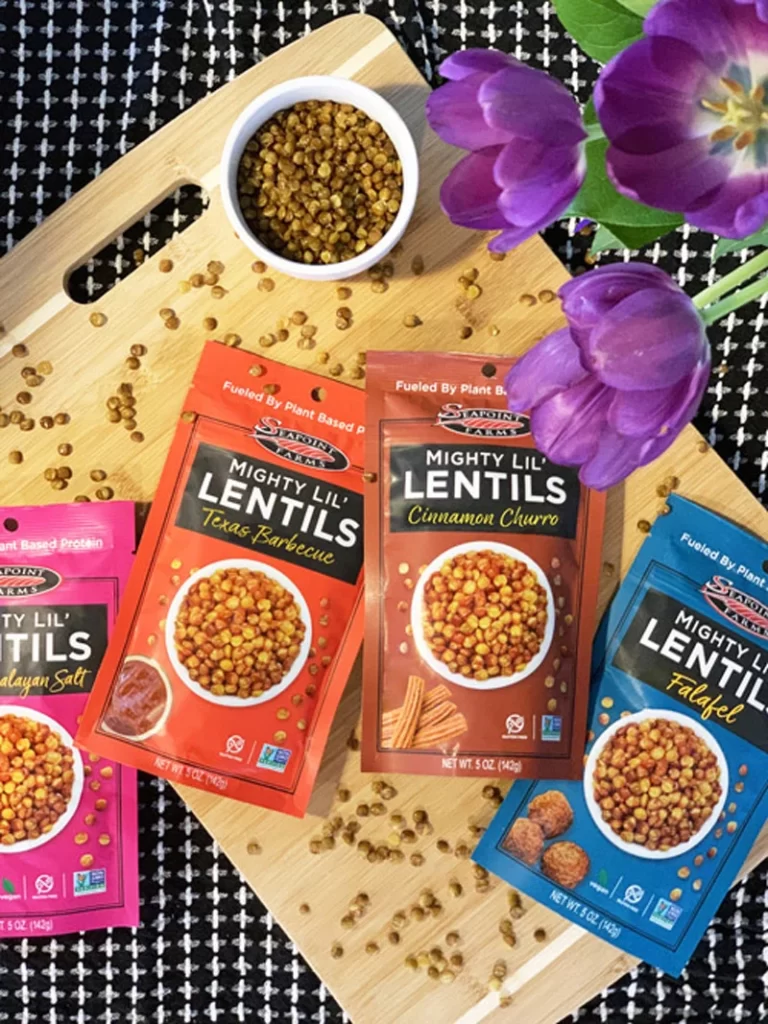 Best-Rated High Protein Vegan Snacks:
From: Kite hill
With more people seeking to reduce or eliminate their consumption of animal-based products, innovative companies are producing dairy-free versions of yogurt. Vegans can now reap the benefits of the live and active cultures in yogurt – well known for improving gut health.
Kite hill's Greek yogurt contains up to 17 grams of almond and soy protein per serving. We like that there is no added sugar, artificial preservatives, or artificial flavors. It's gluten-free, Vegan, Kosher, and Non-GMO.
Best-Rated High Protein Vegan Snacks:
From: Healthy Truth
If you want a more substantial snack, Healthy Truth offers one of the highest-quality bars you can buy.
There are hundreds of protein bars on the market, but what caught our attention is that this one is a 100% raw vegan bar made with whole foods, nuts, and seeds. It also reports having a complete amino acid profile – that's a big win for vegans and vegetarians (remember how challenging it can be to get those essential amino acids).
Additionally, Healthy Truth uses a unique sprouting process – soaking and drying nuts at low temperatures, which makes them easier to digest and enhances nutrient bioavailability – so they're more nutritious than unsprouted raw or roasted nuts.
They use dates to sweeten their bars, so the 26 grams of sugar are natural – there is no added sugar. USDA Certified Organic, Gluten-free, Non-GMO, Vegan, Sprouted.
And we love the education provided on their website, which includes a video about their company and the sprouting process.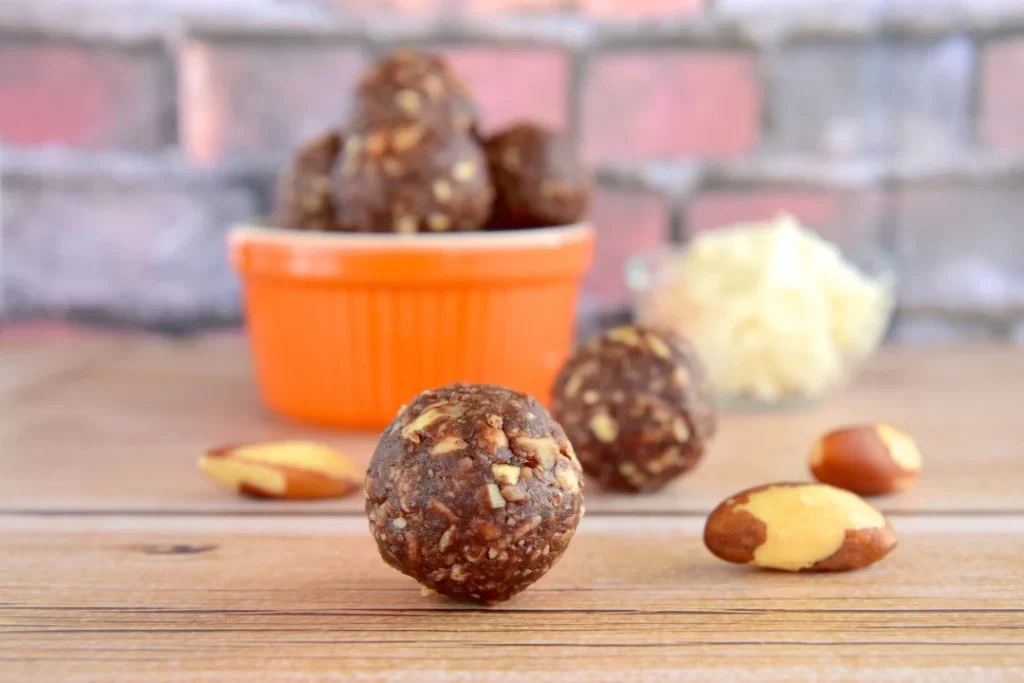 Best-Rated High Protein Vegan Snacks countdown:
Final thoughts
That concludes our best-rated high-protein vegan snacks countdown. Many so-called "healthy" vegan or vegetarian snacks have been high in processed carbohydrates, low in protein, and overly sweetened. The good news is that much healthier (and tastier) options are available. We hope our information encourages you to explore and find snacks that make you happy while keeping you healthy with plenty of protein.
For further reading:
Essential vs Non Essential Amino Acids: What's the Difference? | Discover Magazine.
New Research Shows Many U.S. Adults Have Insufficient Daily Protein Intake
Vegan Diet: How to Get the Nutrients You Need – familydoctor.org.
Vegan protein chart: Learn more about vegan proteins in an easy to read chart
Important Note: The information contained in this article (5 Best-Rated High Protein Vegan Snacks) is for general informational purposes only, and should not be construed as health or medical advice, nor is it intended to diagnose, prevent, treat, or cure any disease or health condition. Before embarking on any diet, fitness regimen, or program of nutritional supplementation, it is advisable to consult your healthcare professional in order to determine its safety and probable efficacy in terms of your individual state of health.