Adaptogens For Sleep: Better Slumber… Naturally:
There are many methods people can use to get a good night's sleep or just to relax, but would you believe that consuming mushrooms might be one of them? In recent years, the use of so-called "functional mushrooms" has soared, creating a multi-billion-dollar industry. Certain functional mushrooms and plants are better known by their more scientific name: adaptogens. They're often sold as supplements or as ingredients in products such as coffee creamers, teas, and non-alcoholic beverages.
When consumed, adaptogens may have a variety of health benefits, such as a reduction of stress, anxiety, and fatigue. Adaptogens work by returning the body to a state of balance or homeostasis. For example, if you're feeling stressed out, you might have elevated levels of cortisol (a stress hormone) in your body. Certain adaptogens may reduce cortisol to help you feel more relaxed. Conversely, if you're feeling fatigued and your cortisol levels are low, some adaptogens can increase cortisol to bring you back to a healthy balance.
You May Also Like:
A Melatonin Overdose Is Extremely Dangerous: Safer Supplementation For Relaxation And Sleep
L THEANINE SLEEP: 7 POWERFUL NATURAL SLEEP AIDS
Perhaps one of the more significant benefits of adaptogens is their effect on sleep. There are three major species of mushrooms that may benefit the user when trying to get a good night's rest. We'll examine all three, and then we'll recommend the best mushroom sleep supplement for your needs.
Adaptogens For Sleep: Better Slumber… Naturally is an original (NewsHealthWatch) article.
Adaptogens for sleep:
Lion's Mane
The Lion's Mane mushroom is generally taken to enhance focus and productivity, so it may sound odd that it would be recommended as a sleep supplement. The sleep-promoting effect of this mushroom comes from its effect on brain chemistry, specifically a process involving brain-derived neurotrophic factor (BDNF). People who are sleep-deprived or suffering from insomnia exhibit decreased levels of BDNF. Therefore, increasing these levels may lead to better sleep. Lion's Mane may increase BDNF precursors, allowing the body to make more of this important molecule and correct sleep problems.
Adaptogens for sleep:
Cordyceps
Cordyceps is another mushroom commonly used for energy that may be helpful for sleep as well. Its claim to fame is aiding with stamina during exercise; however, cordyceps also contains a chemical compound known as cordycepin which is similar to adenosine and interacts with adenosine receptors in the body. It works by modulating the circadian rhythm, which helps regulate your sleep cycle. The capacity of cordyceps to promote stamina during exercise contributes to this mushroom's sleep effects as more exercise during the day can help you sleep better at night.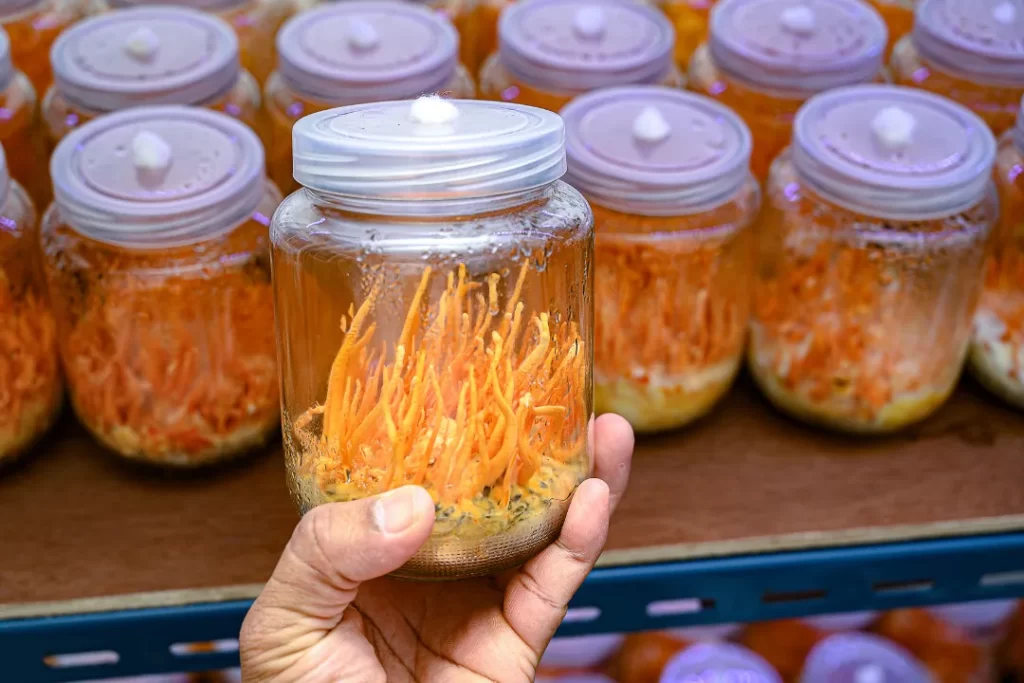 Adaptogens for sleep:
Reishi
The most commonly recommended mushroom for sleep concerns is the Reishi mushroom. Also known as lingzhi, this mushroom has been used medicinally in China and Japan for hundreds of years. It is known to support general health, increase energy, and boost the immune system; however, its most popular use is for relaxation and sleep.
Studies suggest that Reishi may help you fall asleep faster and spend more time in non-REM sleep or NREM. The deep sleep phase of NREM is one of the most restorative phases of sleep, where the body does important recovery work that supports productivity, focus, and performance the next day.
Adaptogens for sleep:
Taking supplements
There are many adaptogenic supplements on the market today, such as capsules, tablets, extracts, powders, and food products. Some even come in a convenient gummy form, like Troop Mushrooms' adaptogen mushroom supplements. Founded by cousins and entrepreneurs Stephanie Moyal and Jake Mellman, Troop Mushrooms makes it their mission to demystify mushrooms and make them approachable.
"More and more people are starting to learn that medicinal mushrooms aren't just psychedelic ones," Moyal told LA Magazine. "Many have beneficial properties ranging from boosting energy to immunity to even protecting the brain."
Troop Mushrooms offers a Reishi gummy that is said to support quality sleep. This standout supplement maker points to studies that show their Reishi gummies may support a good night's rest and a healthy stress response. Additionally, Reishi may benefit the cardiovascular, immune, and nervous systems. These gummies also boast potential anti-inflammatory and general cognitive benefits.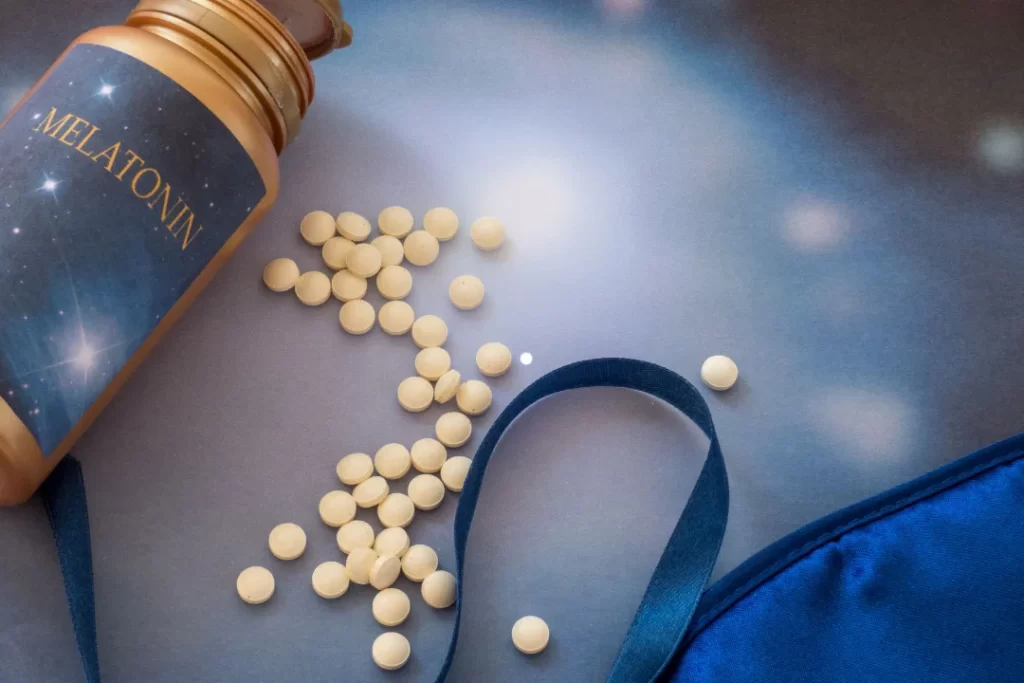 Other ways to promote healthy rest
Although adaptogens have been shown to produce sleep benefits, if you are having trouble sleeping, it is also important to look at the various factors that may be contributing to this issue. Avoid eating large meals and consuming alcohol and caffeine before bed. Limit time spent in front of screens like your smartphone, computer, or TV as blue light emission could make it difficult to sleep.
There are also various methods that can be used in addition to adaptogens for sleep to combat restlessness, such as going to bed at the same time at night, getting more exercise during that day, and sleeping in a dark, quiet, and cool place. With the right practices and perhaps the right supplements, you can be on your way to enjoying deep, restorative rest every night.
Further Reading:
Eater: In 2022, Mushrooms Cured What Ailed Us
A-Z Animals: Reishi Mushrooms: A Complete Guide
NPR: A golden age for nonalcoholic beers, wines and spirits
Important Note: The information contained in this article is for general informational purposes only, and should not be construed as health or medical advice, nor is it intended to diagnose, prevent, treat, or cure any disease or health condition. Before embarking on any diet, fitness regimen, or program of nutritional supplementation, it is advisable to consult your healthcare professional in order to determine its safety and probable efficacy in terms of your individual state of health.
Regarding Nutritional Supplements Or Other Non-Prescription Health Products: If any nutritional supplements or other non-prescription health products are mentioned in the foregoing article, any claims or statements made about them have not been evaluated by the U.S. Food and Drug Administration, and such nutritional supplements or other health products are not intended to diagnose, treat, cure, or prevent any disease.