L Theanine Sleep: 7 Powerful Natural Sleep Aids
The bedroom is completely dark. The bedroom is comfortably cool. Your eyes are wide open. You are still awake.
Now what? You try to maintain good sleep hygiene, like removing electronics from the bedroom. You've tried over-the-counter sleep aids like Unisom and Benadryl, but they leave you feeling groggy the next day.
You're not alone. Poor sleep health is now a common problem, with 25 percent of U.S. adults reporting insufficient sleep at least half the time. Soon, according to The National Institutes of Health, more than 100 million Americans will have difficulty falling asleep. What can help you get a good night's rest?
You May Also Like:
7 Great Benefits of a Plant-Based Diet
A Melatonin Overdose Is Extremely Dangerous: Safer Supplementation For Relaxation And Sleep
Sedative-hypnotic sleep
First, there are the sleep aids that "knock you out." Prescription sleeping pills like Ambien and Lunesta, (so-called "Z" drugs) along with benzodiazepines (such as Xanax and Valium) cause sedative effects by enhancing the effects of gamma-aminobutyric acid (GABA), a neurotransmitter that slows down electrical activity in the brain. Side effects of these medications include next-day headaches, prolonged drowsiness, and daytime memory problems. These can also occur when taking over-the-counter antihistamines, such as the doxylamine in Unisom and the diphenhydramine in Benadryl.
More and more, however, would-be sleepers are finding another option: L theanine sleep.
L theanine sleep
L theanine is an amino acid found in tea leaves and certain mushrooms that is said to prepare us for sleep by creating a deep level of conscious relaxation – what might be called l theanine sleep. It appears to do this by increasing both serotonin and dopamine production in the brain, and possibly GABA as well. Studies also show that theanine significantly increases alpha brain waves, indicating that it relaxes the mind without inducing drowsiness.
With so many would-be sleepers in search of a safe, effective sleep aid, interest in l theanine is on the rise. With that, interest is growing in L theanine supplements, especially because l theanine is not produced in the body.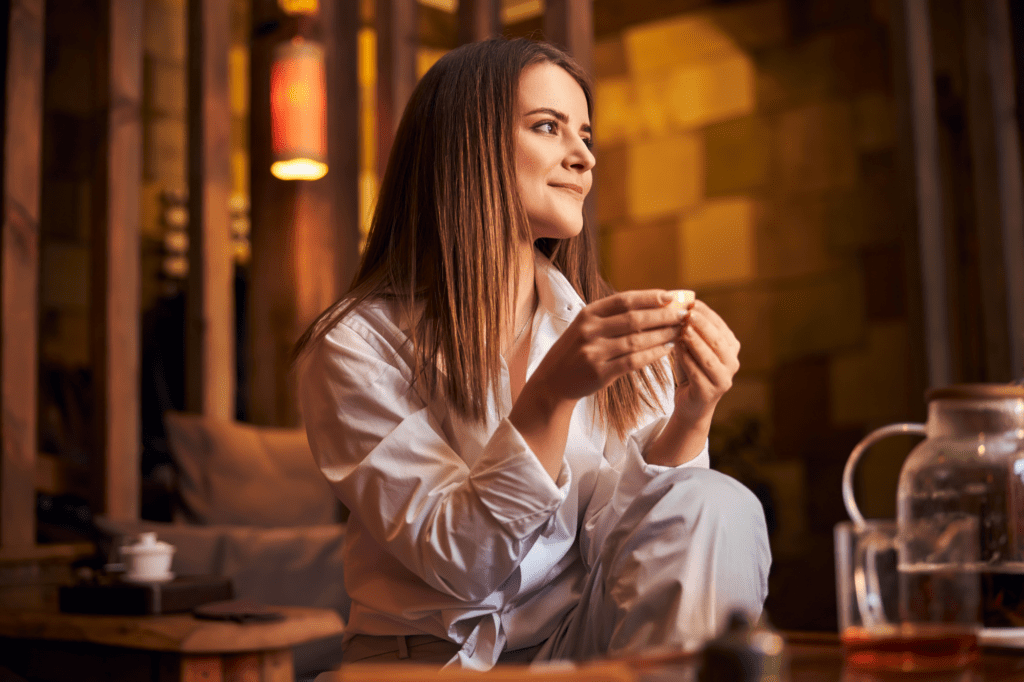 l theanine stacks
While most sellers of L theanine offer it in a single ingredient formulation, others produce l theanine "stacks," or combinations of nootropic ingredients designed to produce a stronger effect.
One such company is Integrative Therapeutics, headquartered in Wisconsin, which is geared to clinicians but offers products to the general public. Integrative Therapeutics offers two stacks designed to support l theanine sleep. The first is Pro Som, which combines l theanine with magnesium, and magnolia bark. Also promoting l theanine sleep is ProThrivers Wellness Sleep, formulated with melatonin, magnesium, l-theanine, and magnolia.
Magnesium
Other substances induce l theanine sleep as well. For example, Happy Calm Magnesium™ Glycinate by Hello Health® in Scottsdale, AZ, uses Magnesium Bisglycinate Chelated to support calm and relaxation, allowing for more restful sleep. While magnesium is a relatively new treatment recommendation for better sleep, it is known that magnesium plays a major role in sleep regulation.
Additionally, current research has shown that magnesium supplements can help the body relax and even improve symptoms of insomnia. In a study of elderly patients with insomnia, taking 500 mg of magnesium daily for eight fell asleep faster and slept longer, increased their sleep efficiency, meaning they spent more time sleeping while they were in bed, and also woke up later and reduced early morning awakening.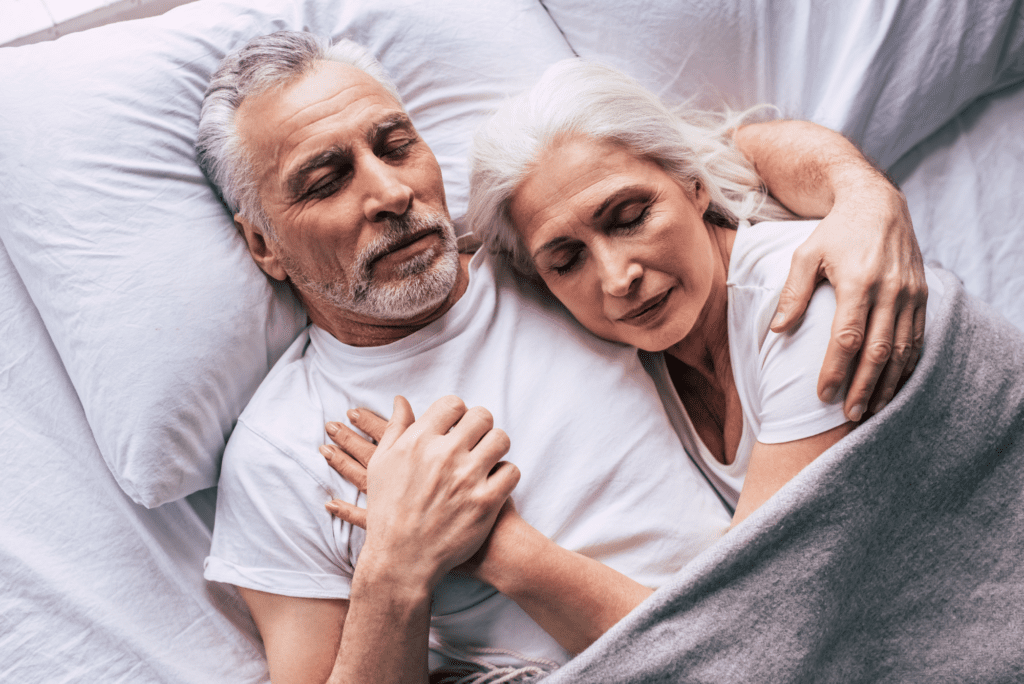 Reishi mushrooms
Like other substances that promote l theanine sleep, reishi mushroom products, sold by Troop Nutrition of Los Angeles, do not directly induce sleep. Instead, the naturally occurring compounds within reishi mushrooms work to support stress management and a sense of calm that is part of a restful l theanine sleep.
These include a compound called triterpene, shown in studies to help reduce stress, improve sleep, and boost mood. Other compounds found in reishi mushrooms may. positively affect how the body responds to external stressors, which can help the body rest. Another study published in the Journal of Ethnopharmacology found that three days of reishi mushroom use "significantly increased total sleep time and non-rapid eye movement sleep" in test subjects.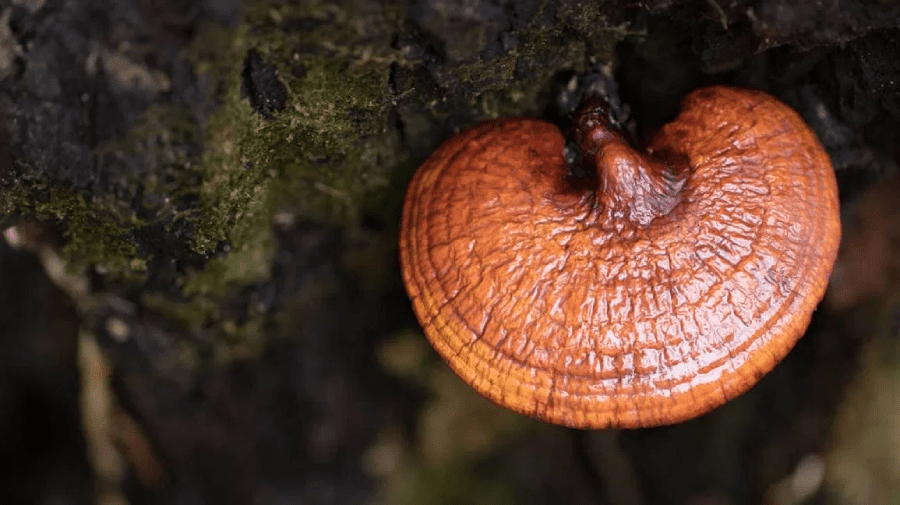 Ashwagandha
Another substance used in pursuit of an l theanine sleep is Ashwagandha. The shrub has long been an important element of traditional medicine in India, and has recently garnered attention in the West for its use in reducing stress and treating insomnia. One review of studies on Ashwagandha showed that the herb exhibits a small but significant effect on overall sleep. After taking ashwagandha for six weeks, participants in one study reported significantly better sleep quality.
Ashwagandha extract is commercially available from a number of sources, including the Medicine Man Plant Company's Serenity Pill. This supplement stacks ashwagandha with passion flower, which is thought to reduce anxiety. The Texas-based company also adds nutmeg to the mixture to help achieve conditions for a peaceful l theanine sleep.
Melatonin
Ashwagandha, magnesium, passion flower, and l theanine are also ingredients in Luma Snooze – Natural Sleep Aid, Non-Habit Forming, Insomnia Relief Supplement by Florida-based Luma by Laura. Its main active ingredient, however, is the popular sleep aid melatonin. Last year, more than 6 million Americans turned to melatonin supplements to fall asleep, counting on its ability to promote a state of quiet wakefulness that accompanies l theanine sleep. Often referred to as the body's sleep hormone, melatonin is a central part of the body's sleep-wake cycle. Its production increases with evening darkness, promoting healthy sleep and helping to orient the body's circadian rhythm.
Luma by Laura also sells an Ashwagandha stack with black pepper called Luma Calm — Organic Ashwagandha & Black Pepper, Anxiety and Stress Relief Pills. Piperine, an active compound in black pepper, inhibits an enzyme that degrades melatonin.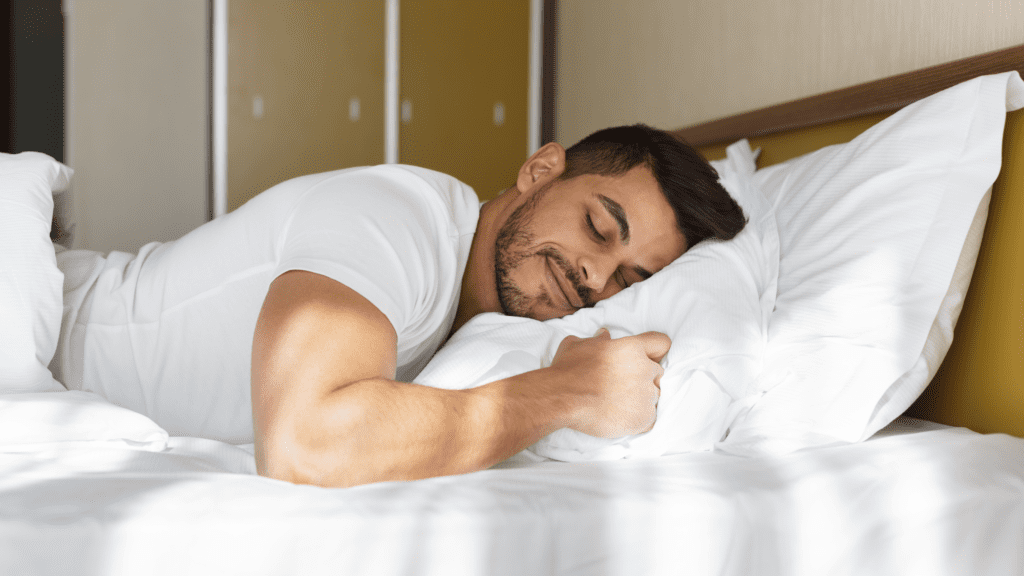 Tryptophan
Increasingly, consumers have been finding relief with supplements of tryptophan, an essential amino acid that is a precursor to both melatonin and serotonin. One product new to the market is DELTA BRAINLUXURY™, a nutritional brain supplement designed to provide an l theanine sleep by supplying tryptophan in order to stimulate the body's natural production of melatonin and serotonin. It is not a sleeping agent — instead it provides nutrition necessary for an intensified deep sleep period.
This allows the brain itself to determine how much melatonin it needs, say the owners of BRAINLUXURY™, a New York-based company started in 2021. DELTA BRAINLUXURY™ also includes glycine (an amino acid that supports serotonin production), omega-3 fatty acids, and vitamins. The formula also includes a combination of oils which are essential and "friendly" to the brain's key functioning. These oils both increase potency and open a faster delivery of the active ingredients to the brain.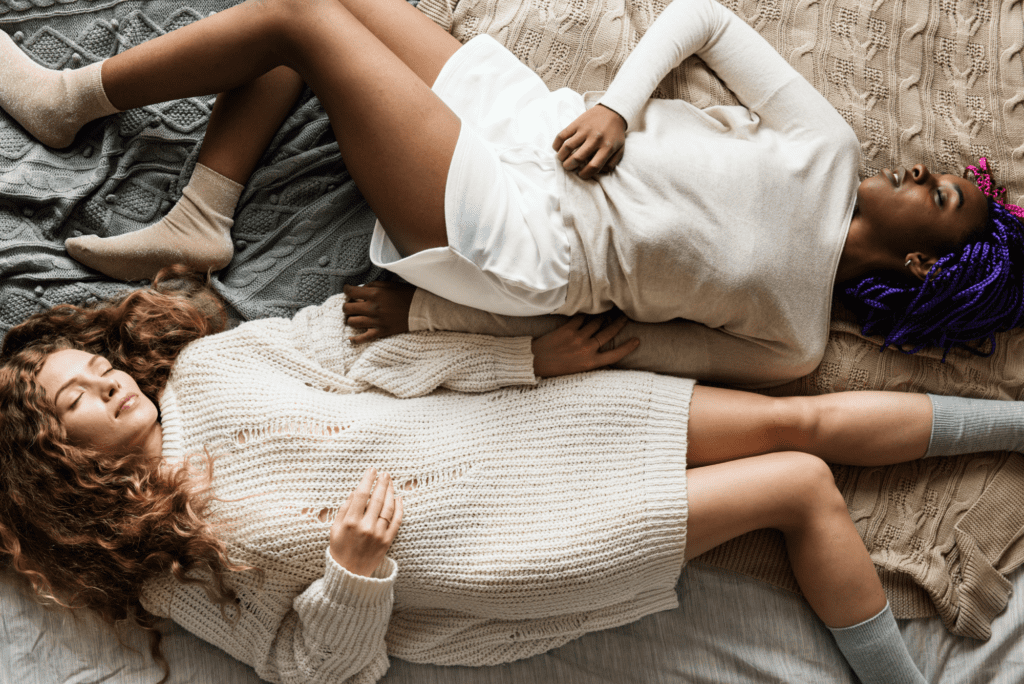 CBD
Cannabidiol, or CBD, is a chemical in the Cannabis sativa plant, also known as cannabis or hemp.
Some researchers suggest that CBD's ability to calm the central nervous system might help promote sleep by lessening anxiety. As with other supplements, this calming effect may help pave the way for l theanine sleep. CBD might also help people with insomnia because it works with the hypothalamus to regulate stress and can suppress a dysregulated cycle of stress hormone overactivation, equalizing the sleep and wake rhythm by counteracting certain hormones. Partnered Process of Wisconsin offers CBD aimed at helping sleep through a product called Smoke Partner, which is available by the ounce, via a vape cartridge, and in pre-rolled joints.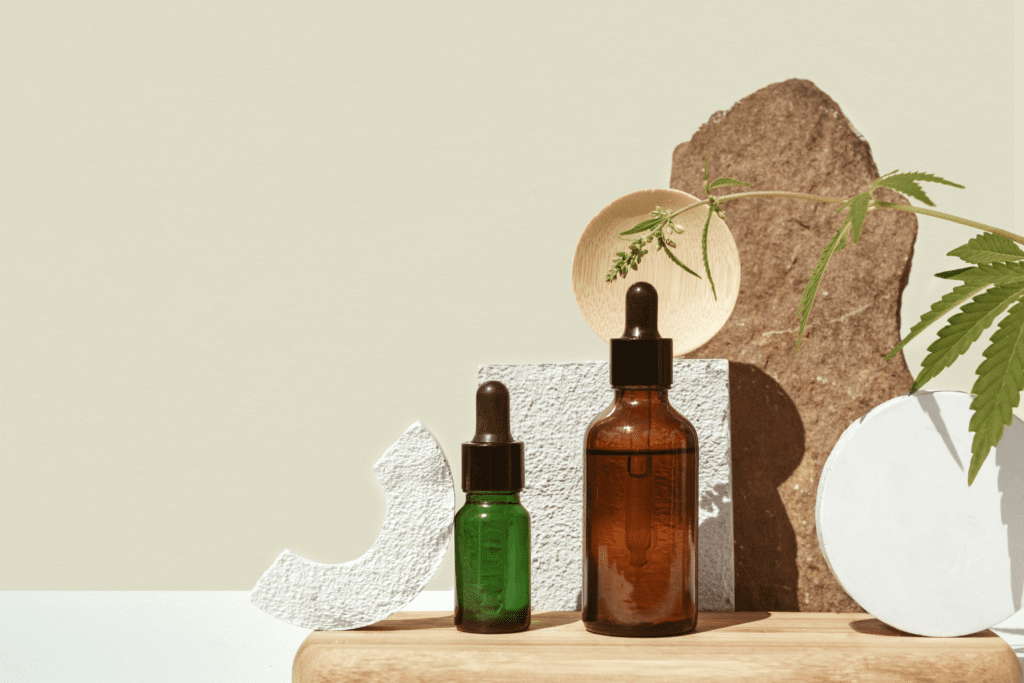 Catching some z's
There's a difference between going to bed and falling asleep. By all measures, maintaining a good routine of sleep hygiene is the first line of ammunition in achieving a good night's rest. But for those needing a little boost to achieve an l theanine sleep, there are new options available to help them catch some shut-eye.
Further reading:
L-Theanine Sleep Benefits: Can It Help You Sleep?
GABA and L-theanine mixture decreases sleep latency and improves NREM sleep
How much theanine in a cup of tea? Effects of tea type and method of preparation
Disclaimer
Important Note:
The information contained in this article is for general informational purposes only, and should not be construed as health or medical advice, nor is it intended to diagnose, prevent, treat, or cure any disease or health condition. Before embarking on any diet, fitness regimen, or program of nutritional supplementation, it is advisable to consult your healthcare professional in order to determine its safety and probable efficacy in terms of your individual state of health.