If you have a sensitive stomach, then your protein powder should deliver a healthy dose of protein with a short ingredient list. We'll count down five top brands in our search for the best protein powder for sensitive stomach.
If you struggle with a sensitive stomach, know that many people can relate. Today, it seems more people live with stomach issues derived from food intolerance than ever. This increase may be attested to the added ingredients present in our foods today, even in the foods labeled as nutritious. If you are seeking the possible health and fitness benefits attainable from protein supplementation, it may prove laborious to find something with a clean label and a shorter ingredient list, two components that may make protein powder gentler on the stomach.
Emulsifiers are often added to protein supplements to mask the gritty texture naturally akin to protein powder. Meanwhile, sugar alcohols introduce a sweetness to the bland flavor commonly associated with protein powder. These common additives grant palatability at the expense of comfort. Research indicates that these ingredients may lead to digestive pain, especially for sensitive stomachs. Read on to view a list of five top brands of protein powders that may meet these requirements for your sensitive stomach needs.
You May Also Like:
Aloha Protein Bars vs Healthy Truth Protein Bars
RITUAL PROTEIN POWDER VS HEALTHY TRUTH PROTEIN POWDER
Best protein powder for sensitive stomach:
This popular protein supplement contains whey protein. Whey, a byproduct of turning milk into cheese, is considered the most popular protein supplement on the market for its possible ability to enhance muscle mass. Although this protein powder is one of the highest quality animal proteins on the market, made from 100% pasture-raised and grass-fed cows, it comes in at #5 due to its dietary restrictiveness for people who do not consume animal-based products. Lactose from various dairy products causes many people to experience stomach discomforts such as bloating, gas, and diarrhea. Research also shows that whey may negatively affect the gut microbiome, possibly decreasing the abundance of certain probiotic bacteria needed for proper gut health.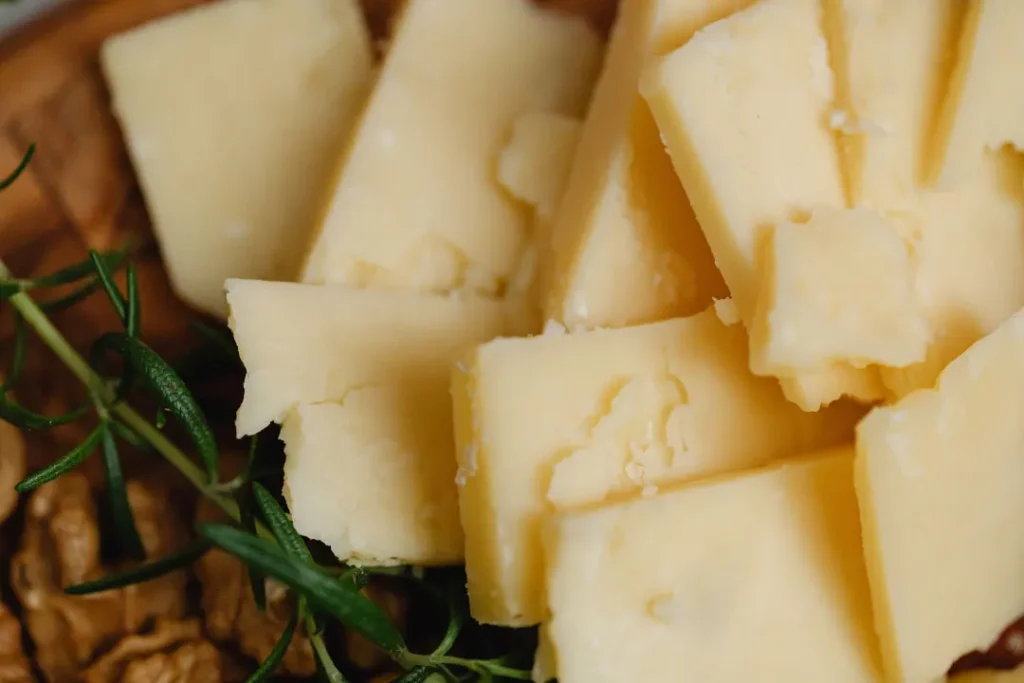 Best protein powder for sensitive stomach:
This vegan and gluten-free powder lands higher on the list for its dietary friendliness. This plant-derived protein source contains the popular golden pea protein and brown rice protein. Pea protein is the most popular plant-based protein source, containing comparable protein counts as whey protein while creating similar muscle mass outcomes. With 22 grams of protein in each 28-gram serving size, this plant-based protein powder packs a punch.
The formula contains many protein-rich whole foods, including chia and pumpkin seeds. Because the powder contains lectins, antinutrients commonly found in plant proteins that resist breakdown in the stomach, the formula is coupled with many digestive enzymes to decrease stomach discomfort. This formula does contain guar gum, an emulsifier that may trigger digestive issues.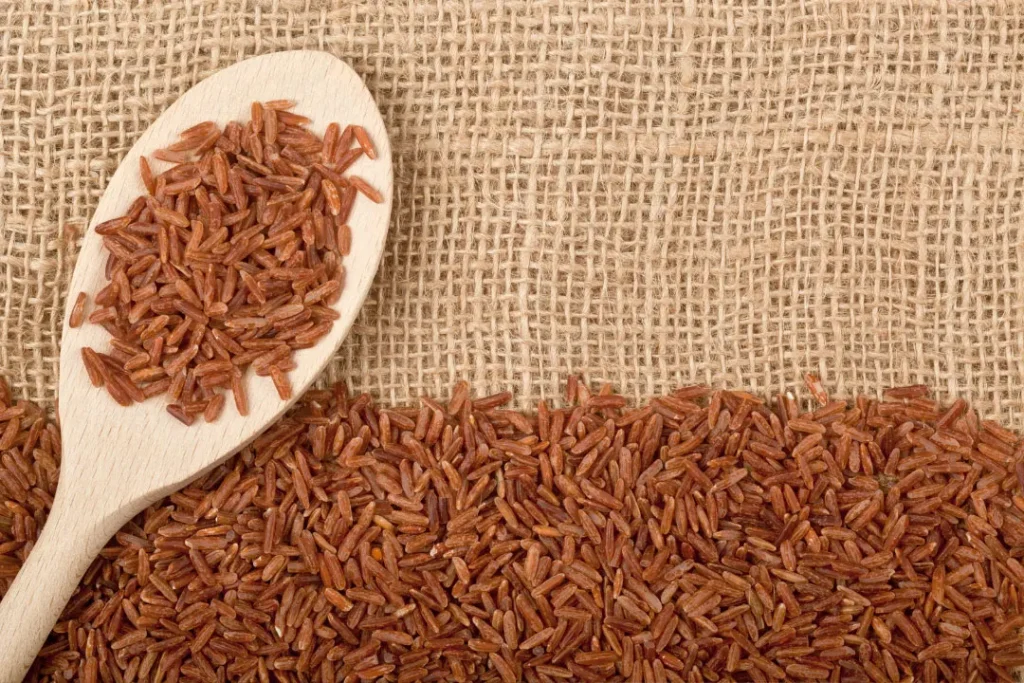 Best protein powder for sensitive stomach:
This vegan and gluten-free protein, made by Ritual, contains few ingredients besides quality pea protein. The non-GMO, organic yellow peas used can be traced from grower to packaging, with a visible supply chain to allocate transparency. They also display the high-quality process used on the pea protein. The quality processing creates an easily digestible formula that is gentler on the stomach. This formula does contain xanthan gum and sunflower lecithin, two common emulsifiers that may cause gastrointestinal discomfort.
Best protein powder for sensitive stomach:
This protein powder ranks #2 for its simple formula, only consisting of pea protein isolate. Pea protein isolate is the most refined form of pea protein, which is at least 90% protein by weight. The pea protein isolate is processed without chemicals in a water-based isolation process, creating a protein powder with a pleasant texture and flavor without additives. This protein powder contains all essential amino acids, something harder to find in plant-based proteins. Reviewers say it is gentle on the stomach while praising its clean formula.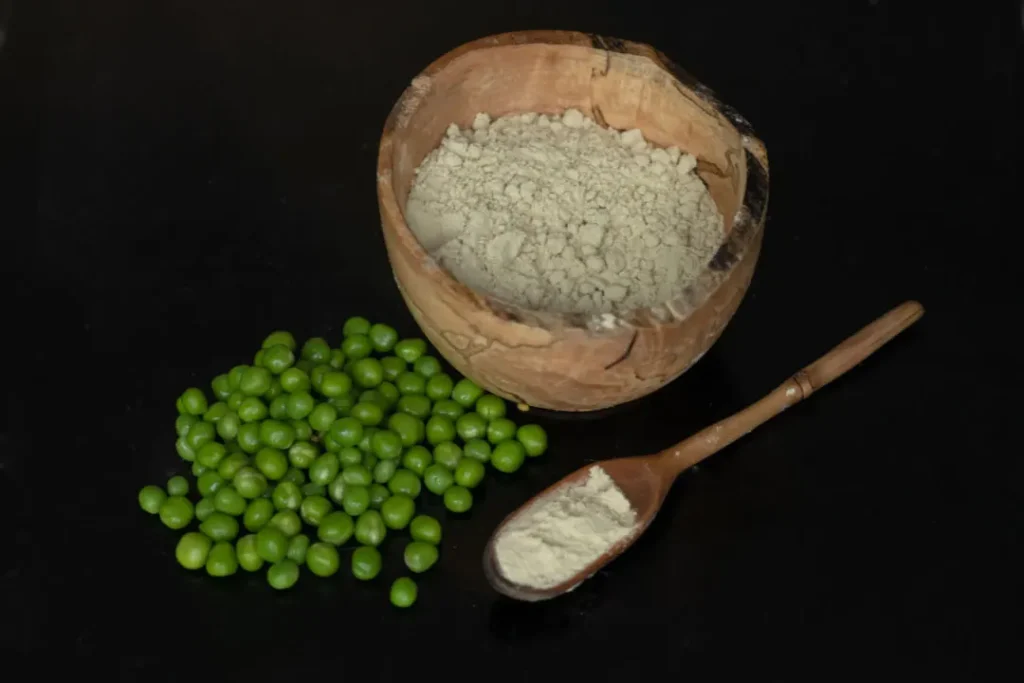 Best protein powder for sensitive stomach:
Nuzest Clean Lean Protein powder comes out at the top of the list for its quality formula that is high in protein and is processed to be incredibly easy on the stomach. This formula looks quite similar to Naked's protein powder, containing only high-quality pea protein isolate with all the essential amino acids. Nuzest also uses a water-based isolation process free from chemicals to create an easily digestible, fluffy-textured, pleasant-tasting formula.
Nuzest's founder searched high and low for the best possible pea product, landing on a pea strain grown in northern France that didn't need anything added to the high-quality protein to mask an unpleasant flavor or mouth feel. This protein powder contains fewer calories, sugar, and carbohydrates than Naked's pea protein isolate, giving it the advantage as the cleanest, healthiest product on our list. Many report this protein powder is incredibly agreeable to their sensitive stomachs.
Final thoughts
It seems ridiculous that you may have to pen a pro-con list when looking for protein supplementation or that you may have to sacrifice a pain-free stomach for possible enhancements in muscle mass due to the many additives in our foods today. Now that you have a list of quality, highly-rated protein supplements, you can find a clean product that satisfies your protein needs while leaving the stomach pain behind.
Further reading for additional reference:
VeryWell Health: How to Manage a Sensitive Stomach
Harvard: Clean Eating
MedicalNewsToday: How much protein do you need to build muscle?
Important Note: The information contained in this article is for general informational purposes only, and should not be construed as health or medical advice, nor is it intended to diagnose, prevent, treat, or cure any disease or health condition. Before embarking on any diet, fitness regimen, or program of nutritional supplementation, it is advisable to consult your healthcare professional in order to determine its safety and probable efficacy in terms of your individual state of health.
Regarding Nutritional Supplements Or Other Non-Prescription Health Products: If any nutritional supplements or other non-prescription health products are mentioned in the foregoing article, any claims or statements made about them have not been evaluated by the U.S. Food and Drug Administration, and such nutritional supplements or other health products are not intended to diagnose, treat, cure, or prevent any disease.