Because of its ability to improve cognition, the natural substance huperzine A has been utilized for generations in traditional Chinese medicine. It is a nootropic substance, and in recent years, its potential advantages for focus and cognition have helped it acquire popularity. We will go over the characteristics of huperzine A, its advantages for health, the best dosage, any potential negative effects, any drug interactions, and how to take this nootropic supplement responsibly in this article.
The chemistry of huperzine A and the physiological basis for its impact on the body and brain will also be covered in scientific detail. We'll wrap up by mentioning Brilliance, a product of myPEAK Supplements which is a premium source of huperzine with a synergistic and highly bioavailable formulation.
You May Also Like:
Does Stress Cause Gout? Here's How to Find Relief
Nuts For Keto: Comparing Nature's Garden Keto Snack Mix and Healthy Truth Life's Nuts
The Nature of Huperzine A
The Chinese club moss plant, Huperzia serrata, is the source of huperzine A. It is a strong acetylcholinesterase inhibitor, which implies that it prevents the breakdown of the acetylcholinergic neurotransmitter and as a result, acetylcholine levels rise in the brain, improving memory and learning as well as cognitive performance.
Health Benefits of Huperzine A
It has been investigated whether huperzine A has any advantages for the health of the brain and cognitive performance. The following are a few of huperzine A's recognized health advantages:
1. Improves Memory and Learning: Huperzine A is renowned for enhancing memory and learning by raising acetylcholine levels in the brain. The neurotransmitter acetylcholine is essential for memory and learning and hence increasing acetylcholine can improve signal transmission and transduction.
2. Increases Cognitive Function: Huperzine A can increase cognitive function by enhancing mental clarity, attentiveness, and focus. It can improve your performance on tasks that call for focus and mental effort.
3. Huperzine A has neuroprotective properties that can help shield the brain from harm brought on by oxidative stress and inflammation. This can lessen the chance of dementia and cognitive decline brought on by aging.
4. Improves Brain Energy Metabolism: Research has indicated that huperzine A enhances the brain's energy metabolism, which can enhance cognitive function and general brain health.
5. Enhances Cognitive Function and Decreases Risk of Age-Related Cognitive Decline: Huperzine A can promote blood flow to the brain, which then enhances cognitive performance.
6. Aids in the treatment of neurological disorders: Huperzine A has been investigated for its possible application in the treatment of neurological conditions such as epilepsy, Parkinson's disease, and Alzheimer's disease.
7. Lowers Inflammation: Huperzine A has anti-inflammatory properties that may help lower brain inflammation and promote better brain health.
8. Enhances Mood: Studies have indicated that huperzine A has anxiolytic effects, which lessen anxiety, depression and enhance mood.
All things considered, huperzine A has demonstrated promise as a natural nootropic supplement that can improve mental agility, learning, and memory while also having neuroprotective effects on the brain. However, it's crucial to speak with a doctor before taking huperzine A, especially if you have any medical issues or are taking any drugs.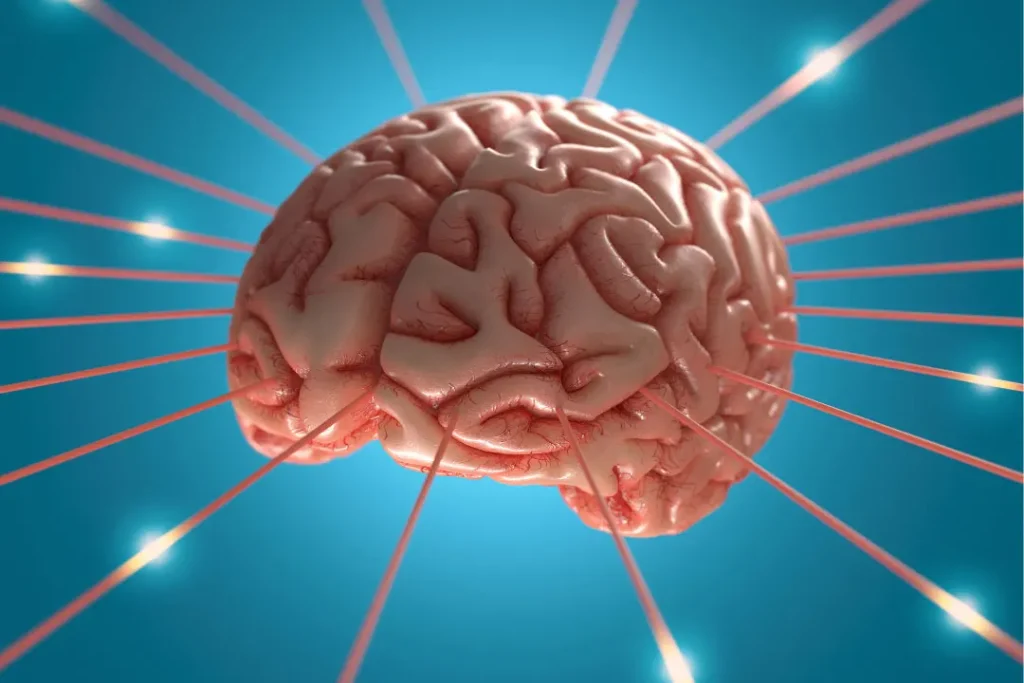 The Chemistry and Mechanism of Action of Huperzine A
Huperzine A is a strong acetylcholinesterase inhibitor that inhibits acetylcholinesterase, which is an enzyme that breaks down the neurotransmitter acetylcholine. This results in increased acetylcholine levels in the brain, improving memory and learning as well as cognitive performance.
This neurotransmitter is involved in a variety of cognitive processes, including learning, memory, and attention. The brain produces it from choline and acetyl CoA and then stores it in a vesicle in which the neurons release it to activate other neurons across the synaptic cleft.
Moreover, huperzine A possesses neuroprotective qualities. It can aid in defending the brain from oxidative stress and inflammatory damage. As mentioned, it can aid to increase blood flow to the brain and boost the brain's energy, both of which can boost cognitive performance.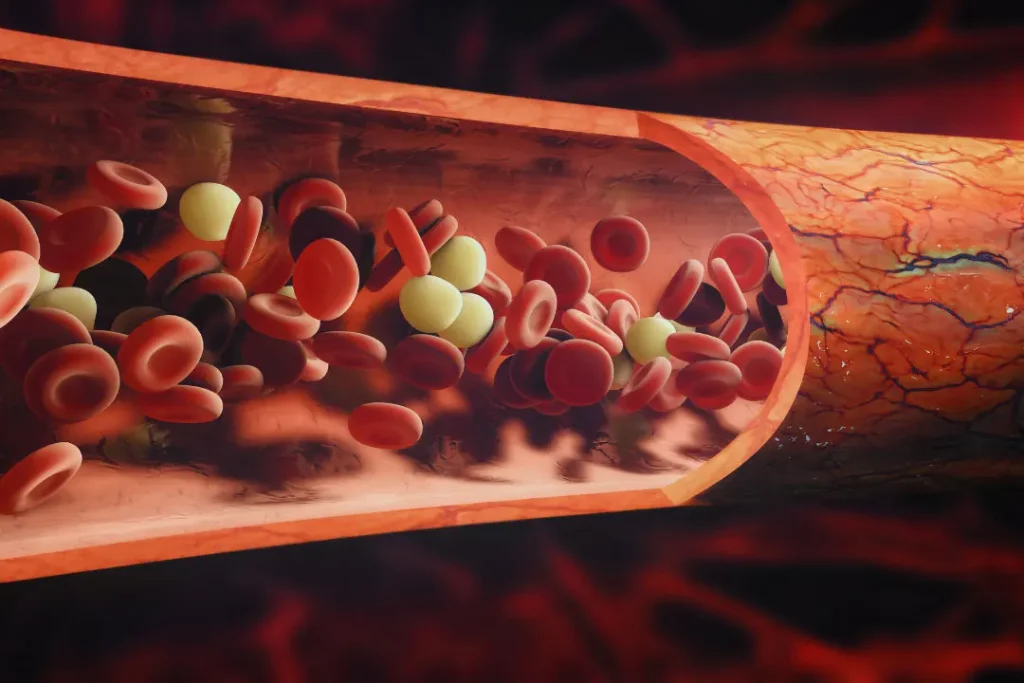 Optimal Dosage of Huperzine A
The ideal huperzine A dosage varies depending on the user and the goal of the supplement. Yet research indicates that huperzine A, taken daily in doses of 50 to 200 mcg, can help with memory and brain health. For people who have a more severe cognitive impairment or brain damage, higher doses could be required.
It's vital to remember that huperzine A's effects could take several weeks to manifest. To reap the full benefits of the supplement, it is advised for you to take it consistently for at least 4-6 weeks.
Possible Side Effects of Huperzine A
When taken in accordance with suggested dosages, huperzine A is generally secure and well-tolerated. Nonetheless, a few people could get minor side effects like nausea, diarrhea, and vomiting. By taking the supplement with food, you can lessen these adverse effects, which are often minor and temporary.
Before using huperzine A, it's crucial to speak with a doctor, especially if you have any health issues or are taking any drugs. Huperzine A may interact with some medicines, including blood thinners and anticholinergics.
Potential Substance Interactions with Huperzine A
Huperzine A will interact with blood-thinning drugs and result in a heightened risk of bleeding. Anticholinergic medications may also interact with it, which could lessen huperzine A's effectiveness. If you are currently on any medications, it is crucial to see a healthcare provider before using huperzine A.
Responsible Use of Huperzine A
It's crucial to adhere to the dosage recommendations for huperzine A and to get medical advice before beginning treatment in order to use the supplement properly. It's also critical to be informed of any possible adverse effects or interactions with other drugs or dietary supplements.
It is advised to select a huperzine A supplement of excellent quality, such as myPEAK supplements' Brilliance. Brilliance is a highly bioavailable huperzine A formulation that is intended to promote mental wellness and cognitive function. It includes a synergistic combination of additional nootropic components, such as Bacopa monnieri and Lion's Mane mushroom, which combine to increase the cognitive advantages of huperzine A.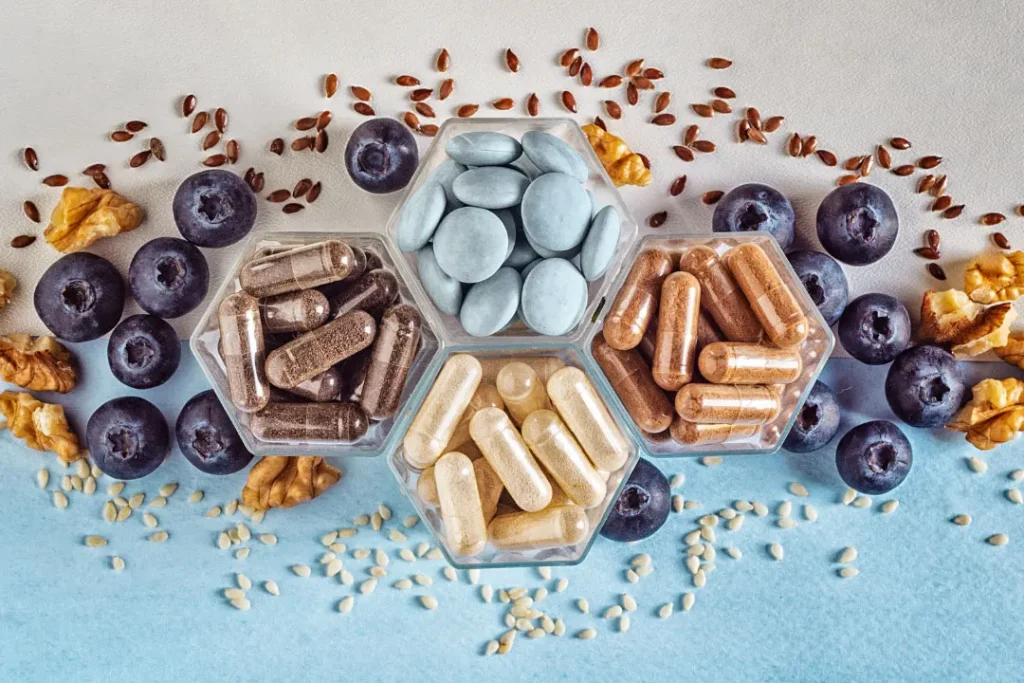 Huperzine A:
Conclusion
Huperzine A is a natural substance that stems from a Chinese plant, Huperzia serrata and it is believed to increase acetylcholine levels in the body. This chemical plays an important role in memory linking and learning skills because it helps with signal transmission across the synaptic cleft of the neurons in our brain. Thus, if you are looking to improve your cognitive function or mental clarity, you can consider taking huperzine A.
It is recommended that you take huperzine A supplement from a reputable source and have a superior formulation such as Brilliance from myPEAK supplements. Huperzine A may react with other drugs such as blood-thinning drugs or anticholinergic medications, therefore, you should seek consultations from your healthcare providers to understand the appropriate way to include huperzine A into your daily diet.
Important Note: The information contained in this article is for general informational purposes only, and should not be construed as health or medical advice, nor is it intended to diagnose, prevent, treat, or cure any disease or health condition. Before embarking on any diet, fitness regimen, or program of nutritional supplementation, it is advisable to consult your healthcare professional in order to determine its safety and probable efficacy in terms of your individual state of health.
Regarding Nutritional Supplements Or Other Non-Prescription Health Products: If any nutritional supplements or other non-prescription health products are mentioned in the foregoing article, any claims or statements made about them have not been evaluated by the U.S. Food and Drug Administration, and such nutritional supplements or other health products are not intended to diagnose, treat, cure, or prevent any disease.