If you're losing weight on the keto diet, then it's important to choose the right snacks to keep your momentum going. We'll compare two leading snack brands: Nature's Garden Keto Snack Mix and Healthy Truth Life's Nuts, so that you can make an informed purchase decision.
The ketogenic, or "keto," diet is a high-fat, moderate-protein, and very low-carbohydrate diet that has been found effective for weight loss and may improve specific health conditions such as type 2 diabetes and epilepsy.
The body converts food into usable energy and stores any excess as fat. Weight gain happens when the body stores more fat than it uses, which can happen when it relies on the simplest form of fuel available to it — the glucose (sugar) formed from carbohydrates. The goal of the keto diet is to put the body into a state of ketosis, in which it burns fat for energy instead of carbohydrates, thus turning it into a "fat-burning machine." To achieve ketosis, keto dieters need to limit their carbohydrate intake, which can make snacking challenging but not impossible.
You May Also Like:
10 Proven ways to control your blood pressure naturally
5 Top Supplement Ingredients To Keep Your Skin Looking Young
Keto snacking done right
Ideally, keto snacks are low in carbohydrates and high in fat. A keto-friendly snack typically contains less than 5 grams of net carbs per serving and has ingredients high in healthy fats such as nuts, seeds, avocados, or coconut oil. The snack should be free from added sugars and other high-carbohydrate ingredients like grains and starchy vegetables; the protein content should be moderate, as excessive protein can disrupt ketosis.
Nuts are a tasty and convenient energy source and are an excellent addition to a keto diet; they contain appropriate amounts of protein combined with healthy fats and fiber while being relatively low in carbohydrates. The nutrient profile of nuts varies depending on the type, but most contain a combination of:
Protein
Healthy fats (including omega-3 and omega-6 fatty acids)
Fiber
Vitamins (including vitamin E, vitamin B6, and folate)
Minerals (including magnesium, phosphorus, potassium, zinc, and selenium)
Phenolic antioxidants and phytosterols
While certain nuts have a lower carbohydrate count and are considered more keto-friendly, almost all nuts can be included in a keto diet; just be sure you're accurately tracking your nutrition to avoid exceeding your daily carbohydrate allowance. Here are a few nuts to consider for your keto snacking:
Almonds
Cashews
Hazelnuts
Macadamia Nuts
Pecans
Pistachios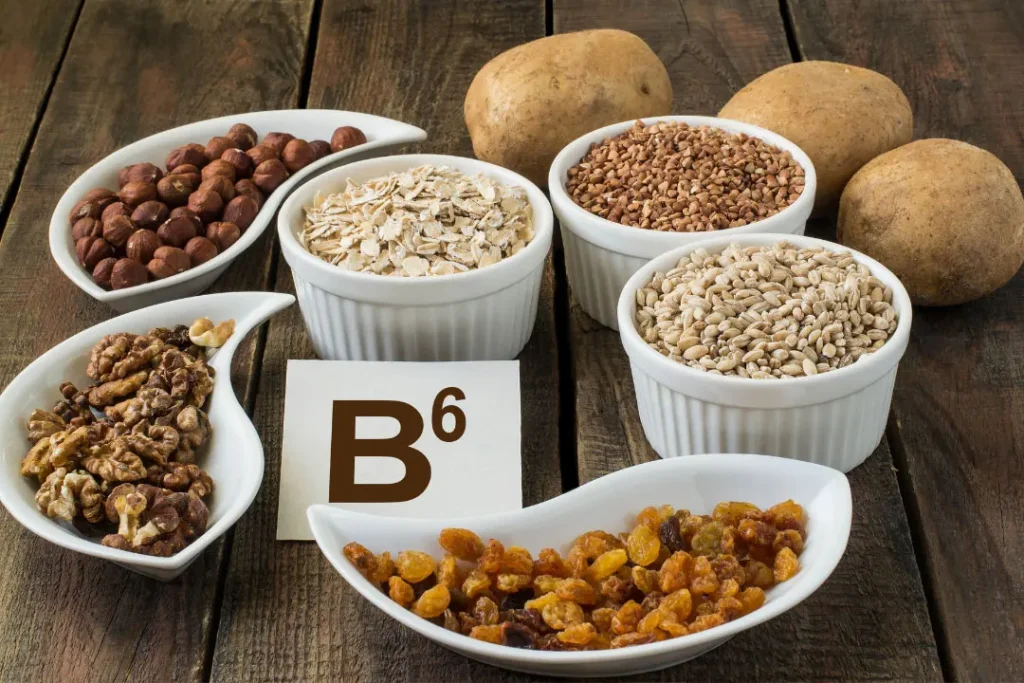 Nature's Garden Keto Snack Mix and Healthy Truth Life's Nuts offer keto snackers tasty options
Both Nature's Garden Keto Snack Mix and Healthy Truth Life's Nuts offer keto-friendly snacks containing nuts that stay within the parameters of acceptable keto snacks.
Nature's Garden Keto Snack Mix isn't solely focused on nuts; it contains almonds, pecans, macadamia nuts, dried cheddar cheese, sunflower oil, and a probiotic called Bifidobacterium Lactis B420.
Nutritional Information:
Serving size: 1 oz (28 grams) 170 calories
4 grams carbs
7 grams protein
15 grams fat
2 grams fiber
Healthy Truth Life's Nuts is all about nuts and offers them in various flavors; we're highlighting their Organic Raw Sprouted Salt & Vinegar Almonds. This snack contains sprouted almonds*, coconut vinegar*, pink crystal salt, onion powder*, and garlic powder* (*organic ingredient).
Nutritional Information:
Serving size: 1.4 oz (40 grams) 180 calories
4 grams carbs
7 grams protein
15 grams fat
2 grams fiber
Key comparisons between Nature's Garden Keto Snack Mix and Healthy Truth Life's Nuts
Serving Size: Healthy Truth Life's Nuts has a serving size of 40 grams compared to the 28-gram serving of Nature's Garden Keto Snack Mix. As a result, Healthy Truth's snack is slightly higher in calories (10).
Macronutrient Profile: Both snacks have an identical macronutrient profile; however, Healthy Truth Life's Nuts has a nutritious advantage over Nature's Garden Keto Snack Mix due to its ingredients difference.
Ingredients: The main ingredient in Healthy Truth Life's Nuts is raw sprouted nuts, which are superior to unsprouted raw nuts and roasted nuts for several reasons:
Raw nuts contain phytic acid, a natural protectant for plants; when consumed by humans, it binds to minerals in the gastrointestinal tract, which may cause irritation and reduce the absorption of beneficial nutrients by the body.
The high temperatures used to dry roast nuts reduce their nutrients.
Sprouted nuts are easier to digest, more nutrient-dense, and have a milder flavor and softer texture.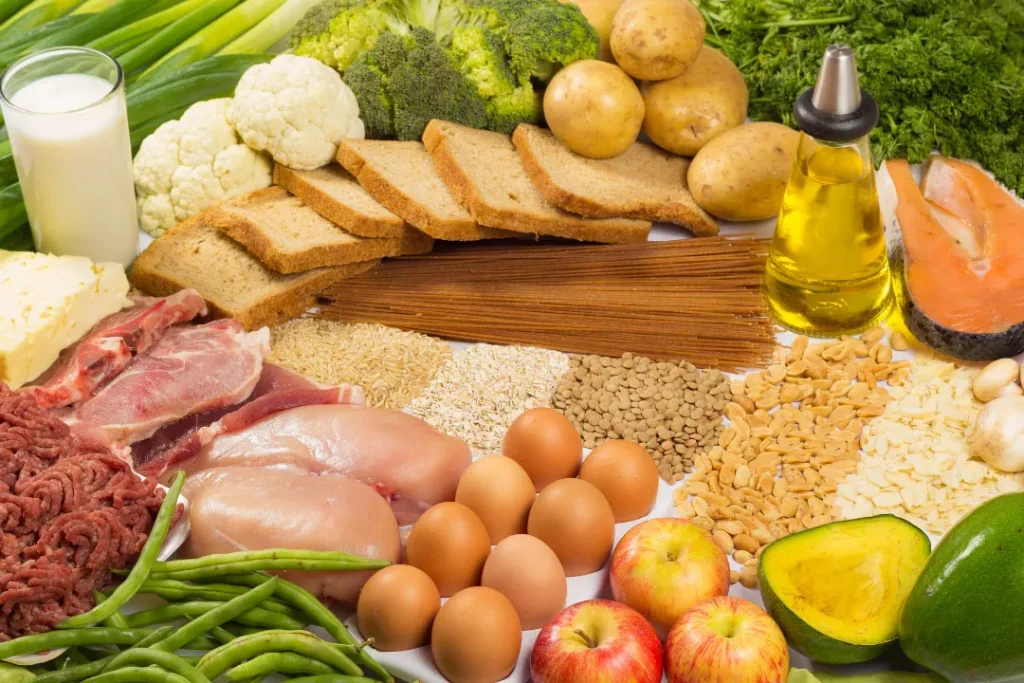 Price and Availability: Nature's Garden Keto Snack Mix and Healthy Truth Life's Nuts are similarly priced. Both brands sell from their websites and offer one-time or subscription purchases; Nature's Garden Keto Snack Mix is also sold on Amazon.
Love nuts? Healthy Truth Life's Nuts is the preferred choice over Nature's Garden Keto Snack Mix
For nut lovers on a keto diet who prefer their nuts without cheese or probiotics, Healthy Truth Life's Nuts make a great choice for a healthy, delicious keto snack. Using a unique patent-pending raw sprouting process, these nuts retain all of their nutrition while achieving a light, airy, crunchy texture.
Healthy Truth, located in Walpole, MA, is considered a leader in certified sprouted organic superfoods, offering a product line of 100% plant-based supplements and snacks. Chief Creative Officer Bruce Namenson believes in the power of raw foods and "getting the most flavor out of minimal ingredients."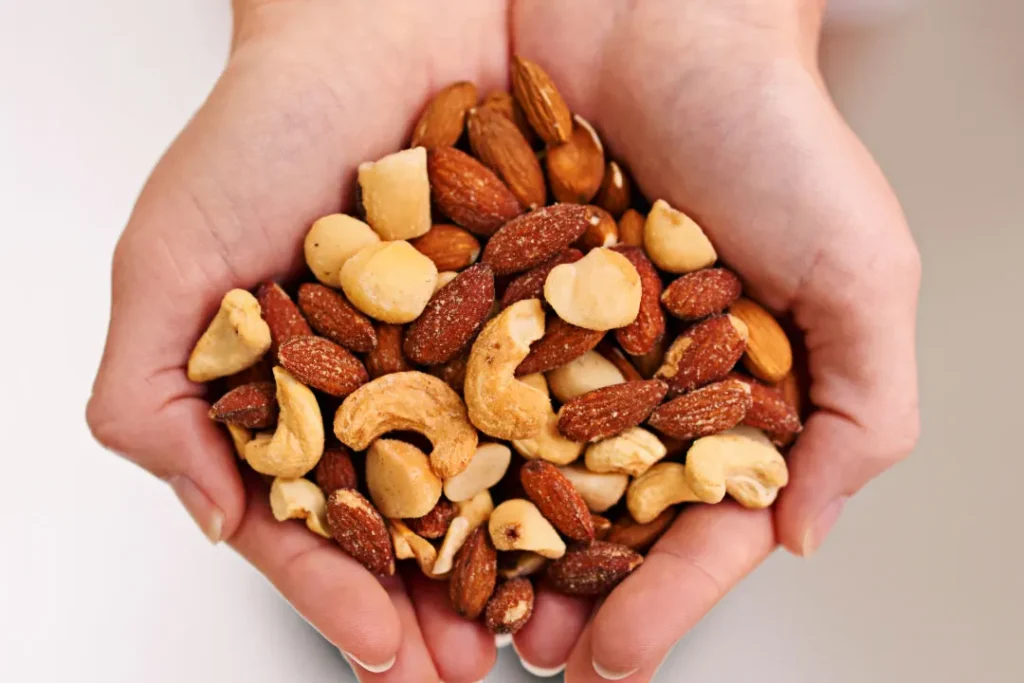 Keto snacking is getting easier
12.9 million Americans follow the keto diet annually, and the global keto diet market is valued at $10.22 billion. This has led to an increase in keto-friendly product offerings by retailers. With more snack choices than ever before, it's easier than ever to achieve your keto-based health goals.
For Further Research:
Everyday Health – Ketogenic Diet 101: A Complete Scientific Guide to Keto
Mayo Clinic – Nuts and your heart: Eating nuts for heart health
BBC Good Food – The health benefits of nuts
Eating Well – Ketogenic Diet 101: A Beginner's Guide
Harvard T.H. Chan School of Public Health – Carbohydrates and Blood Sugar | The Nutrition Source
Important Note: The information contained in this article is for general informational purposes only, and should not be construed as health or medical advice, nor is it intended to diagnose, prevent, treat, or cure any disease or health condition. Before embarking on any diet, fitness regimen, or program of nutritional supplementation, it is advisable to consult your healthcare professional in order to determine its safety and probable efficacy in terms of your individual state of health.
Regarding Nutritional Supplements Or Other Non-Prescription Health Products: If any nutritional supplements or other non-prescription health products are mentioned in the foregoing article, any claims or statements made about them have not been evaluated by the U.S. Food and Drug Administration, and such nutritional supplements or other health products are not intended to diagnose, treat, cure, or prevent any disease.