Does Stress Cause Gout? Here's How to Find Relief
While stress does not directly cause gout, it may increase inflammation, which can exacerbate gout symptoms. Other effects of stress may increase the risk of developing gout. We'll discuss how you may reduce your risk of gout and some promising supplement ingredients that may help ease symptoms.
For years, gout has been thought of as "the rich person's disease" or the "disease of the overweight." Blame it on Henry VIII and Alexander the Great, who were famously afflicted with the disease. But you don't have to be obese or wealthy to have gout. Actors Laurence Olivier and Jared Leto both suffer from this form of arthritis, as well as NBA players Don Nelson and Maurice Cheeks.
You May Also Like:
CoQ10 Supplements Face Off: Qunol Liquid CoQ10 vs MitoQ
GABA: Benefits, Dosage, Side Effects, Drug Interactions, And Other Important Information
Does stress cause gout?
Gout is the most common type of inflammatory arthritis. It's a condition known as hyperuricemia, where there is too much uric acid in the blood and body. An attack can cause intense joint pain in the toes, ankles, knees, and sometimes fingers. If left untreated, it can often lead to kidney stones. Men are three times more likely to suffer from gout, and it can attack even the physically fit. But to help answer the question of does stress cause gout, certain foods usually trigger a gout reaction:
Alcoholic drinks: The alcohol you drink to relieve stress prevents your kidneys from eliminating uric acid, pulling it back into your body where it continues to accumulate.
Sugar and fructose: Standard table sugar breaks down into uric acid. Any food or drink with a high sugar content can trigger a gout attack. Even apples, pears, grapes, and peaches may be worth avoiding in bulk due to their high fructose content.
Organ and game meats: Liver, kidneys, sweetbreads, goose, and venison were popular foods for kings, which is why gout is known as the "royalty affliction."
Red meats: Beef, lamb, pork, and bacon are high in fat and break down into uric acid.
Seafood: Lobster, herring, scallops, mussels, codfish, tuna, trout, and haddock.
Turkey: Even some white meat is high in purines (the chemical compound that breaks down into uric acid.) Processed deli turkey has the highest purine content.
Gravy and meat sauces: These contain just as much, if not more, purines than the meats they're made from.
Who's at risk for gout?
Certain medications, such as diuretics, can also trigger a gout attack. While emotional stress doesn't cause gout, it can raise the level of uric acid in your body and bring on an attack. Some people are more prone to the disease than others, including:
How to treat gout
There is no cure for gout, but it can be effectively managed with the following tips:
Avoid foods high in protein. Eat more fruits, vegetables, and grains. Cherries are an excellent anti-inflammatory and often reduce uric acid.
Monitor your blood pressure: The calmer you are, the easier it is for your body to fight off gout attacks. No wonder so many people ask, "Does stress cause gout?"
Stay away from alcohol to avoid the buildup of uric acid.
Lose weight if obesity is an issue. Does stress cause gout? Not directly, but stress eating might.
Drink more water to flush the uric acid from your system.
Avoid aspirin, diuretics, and beta blockers. These increase uric acid levels.
Take a non-steroidal anti-inflammatory to relieve pain and inflammation.
Take a medication or supplement to lower the uric acid in the body and blood.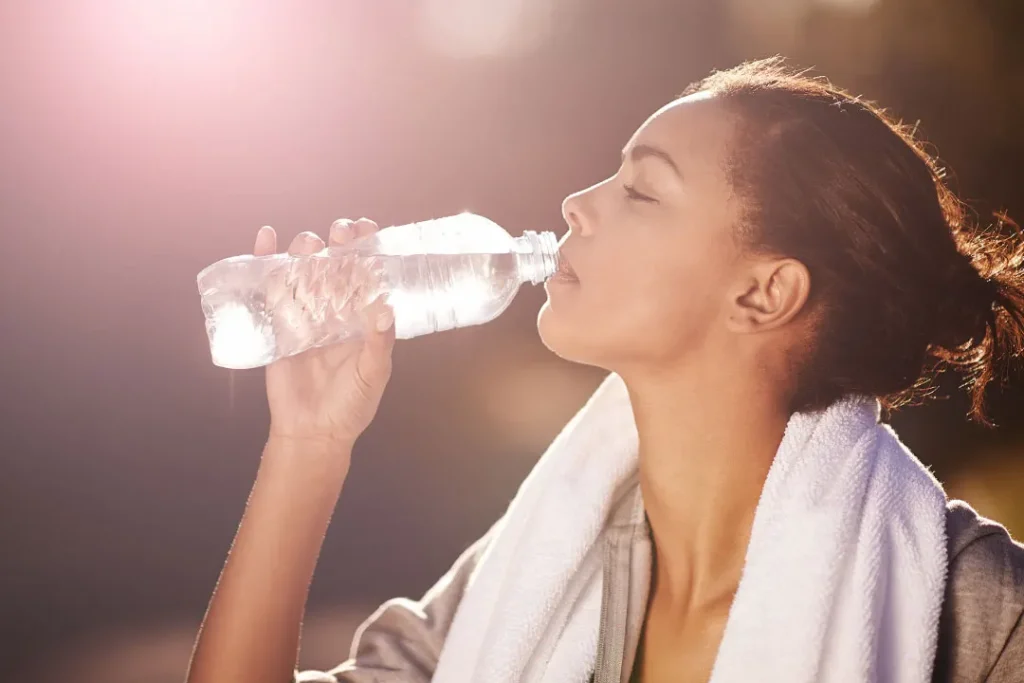 There is a medication called colchicine which lowers the level of uric acid in your body. But these prescription tablets cost about $5 a pill or $150 for a month's worth. A better and less expensive option may be a supplement that lowers uric acid naturally.
A supplement that may help treat gout
Medicine Man Plant Co.'s The Uric Acid Pill costs only $33 a bottle, or less if you buy a subscription plan. It helps to eliminate uric acid using all-natural, plant-based ingredients.
The main ingredients in Medicine Man Plant Co.'s The Uric Acid Pill are tart cherry extract and burdock root. Previously, we discussed the antioxidant and anti-inflammatory benefits of cherries. Furthermore, burdock root blocks the enzyme in your body that produces uric acid and is contained in the more expensive prescription drug allopurinol. Medicine Man Plant Co. combines ethnobotany and chemistry to treat gout pain and prevent the next attack.
Additionally, their Gut Pill can maintain the good bacteria balance in your microbiome and reduce the uric acid in your system. Unlike prescription drug companies, Medicine Man Plant Co. offers a 100 percent guarantee of their products.
Does stress cause gout? Not directly, but yes.
Stress factors like high blood pressure and overeating cause gout, and gout pain causes stress. You can avoid the vicious circle by controlling gout before an attack begins. Doctors often suggest painkillers and anti-inflammatories such as ibuprofen and prednisone, but these treat the symptoms of gout once they arise. A wise man once said, "An ounce of prevention is worth a pound of cure." By preventing the uric acid from building up, gout is a disease you can live with.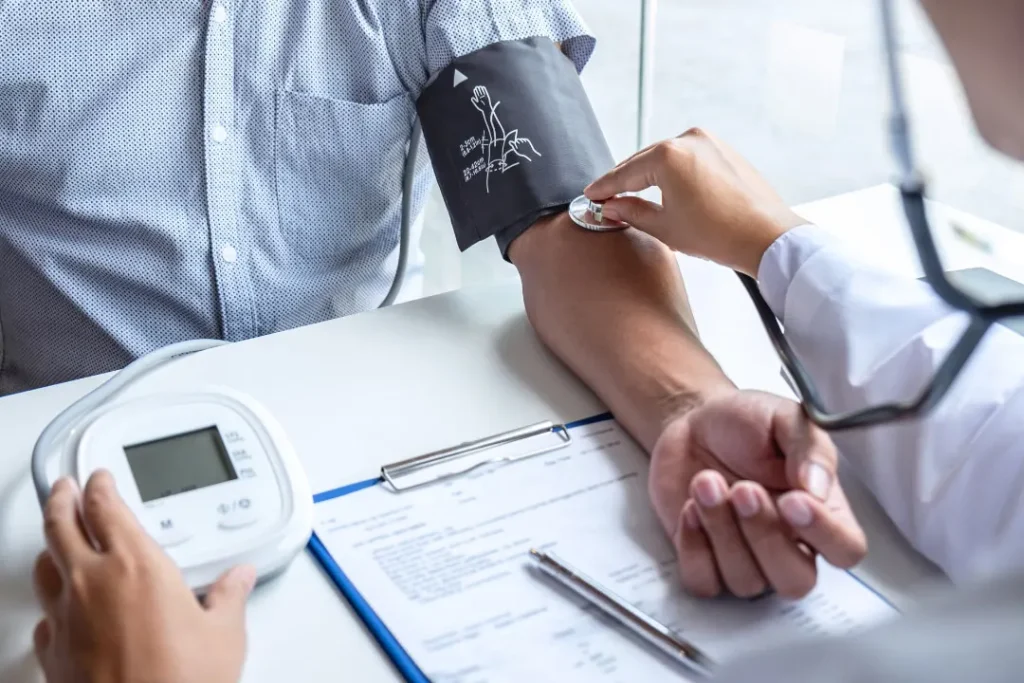 Further Reading For Additional Reference:
Centers for Disease Control and Prevention: "Gout"
The Metropolitan Museum of Art: "Origin of the Gout"
National Center of Biotechnology: "Association between female reproductive factors and gout: a nationwide population-based cohort study of 1 million postmenopausal women"
National Center of Biotechnology: "Association between Gout and Dyslipidemia: A Nested Case–Control Study Using a National Health Screening Cohort"
Important Note: The information contained in this article is for general informational purposes only and should not be construed as health or medical advice, nor is it intended to diagnose, prevent, treat, or cure any disease or health condition. Before embarking on any diet, fitness regimen, or program of nutritional supplementation, it is advisable to consult your healthcare professional in order to determine its safety and probable efficacy in terms of your individual state of health.
Regarding Nutritional Supplements Or Other Non-Prescription Health Products: If any nutritional supplements or other non-prescription health products are mentioned in the foregoing article, any claims or statements made about them have not been evaluated by the U.S. Food and Drug Administration, and such nutritional supplements or other health products are not intended to diagnose, treat, cure, or prevent any disease.