Coenzyme Q10 is a popular antioxidant supplement that may increase energy levels, promote heart health, and provide potent anti-aging benefits; however, proper absorption is key to CoQ10's effectiveness. We'll compare two leading antioxidant supplements that tackle this problem head-on: Qunol Liquid CoQ10 and MitoQ, so you can make an informed purchase decision.
Due to its many health benefits, CoQ10 has become a popular supplement for those looking to improve their energy, cognitive function, heart health, and immunity. However, the absorption issue has become a concern among manufacturers and consumers alike. In this article, we will take a close look at two popular CoQ10 supplements: Qunol Liquid CoQ10 and MitoQ (Mitoquinol mesylate). While both are quality supplements, we will demonstrate why MitoQ is the clear winner in this head-to-head comparison.
You May Also Like:
7 Best Supplements To Lower Cortisol
Supplements For Sanity: Mushrooms For Mental Health
CoQ10 Supplements Face Off: Qunol Liquid CoQ10 vs MitoQ is an original (NewsHealthWatch) article.
CoQ10 history, chemistry, and function
CoQ10 has many names, including Coenzyme Q10, Coenzyme Q, CoQ, Ubiquinone, Ubiquinone-Q10, Ubidecarenone, and vitamin Q10.
Discovered in 1957 by Dr. Frederick Crane and colleagues at the University of Wisconsin-Madison, CoQ10 was isolated from beef heart cell mitochondria. Its name, "ubiquinone," is derived from the Latin "ubiquitas" (modern-day English: ubiquitous), which means "present everywhere" because it can be found in every tissue in the body. "Quinone" reflects its chemical structure, which includes a quinone ring. Later, it was renamed "coenzyme Q10" or "CoQ10," reflecting its role as a coenzyme in energy production.
CoQ10 is a quinol compound belonging to the quinone family. It naturally occurs in your body with the highest concentrations in the heart, liver, and kidneys. CoQ10 plays a crucial role in producing ATP (adenosine triphosphate), which is the primary energy source for cells. In addition to its energy-producing capabilities, CoQ10 acts as an antioxidant, protecting cells from damage caused by free radicals.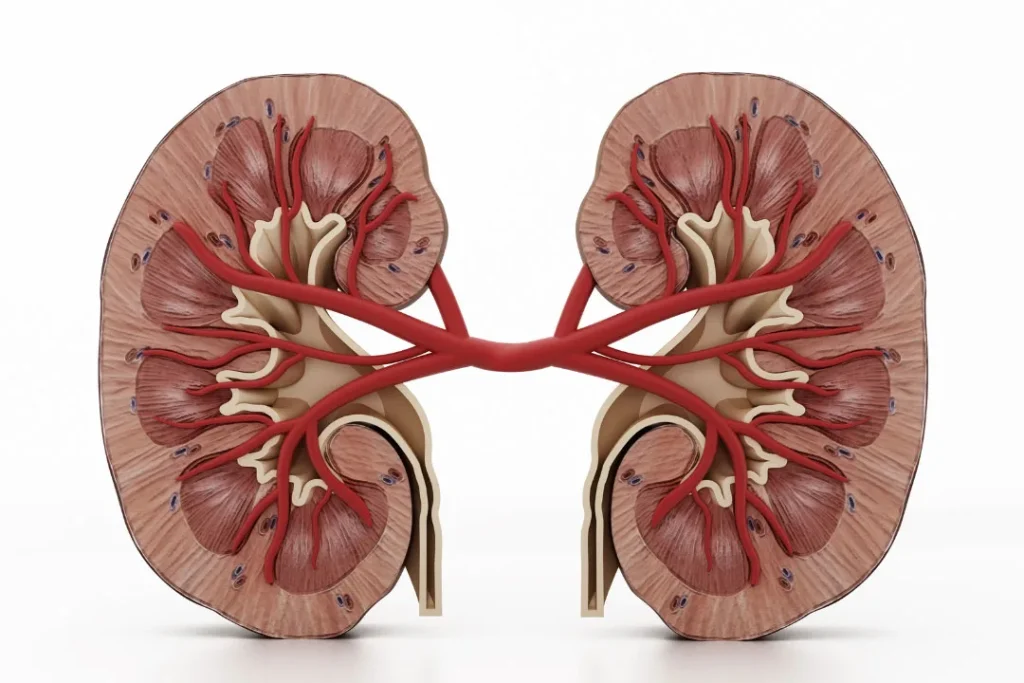 When to consider supplementing with Qunol Liquid CoQ10 or MitoQ
While your body produces CoQ10, its levels can decline due to a variety of factors, including:
Age: CoQ10 levels in the body naturally decrease as you age.
Medications such as cholesterol-lowering drugs (statins), blood pressure medications, and antidepressants.
Poor diet lacking foods rich in CoQ10.
Chronic diseases like heart disease, diabetes, and Parkinson's disease.
Genetics that affect the production or utilization of CoQ10.
Chronic stress.
Exposure to environmental toxins such as pollution and pesticides.
CoQ10:
The absorption issue
When selecting a CoQ10 supplement, whether it's Qunol Liquid CoQ10, MitoQ, or another brand, make sure to consider its absorption to ensure you experience the supplement's full benefits. Several factors can affect the absorption of CoQ10, including the supplement's form, dosage, the presence of food in the stomach, and an individual's capacity to absorb the formulation.
Not all CoQ10 supplements are created equal in terms of absorption; they come in various forms, including softgels, tablets, and liquids. Softgels and tablets may be less favorable for absorption due to the following reasons:
Poor solubility: CoQ10 is a fat-soluble compound, so it's not easily dissolved in water. Softgels and tablets may not contain enough solubilizing agents to effectively dissolve CoQ10, making it difficult for your body to absorb it.
Low bioavailability: Even if CoQ10 is well-solubilized, it may not be efficiently absorbed because it's a large molecule that needs to be broken down into smaller components before it can be absorbed in the gut.
Interference with other substances: CoQ10 supplements in tablet form may contain fillers or binders that can interfere with its absorption or reduce the supplement's effectiveness.
To address these issues, some manufacturers have developed alternative forms of CoQ10 supplements, such as water and fat-soluble forms and nano-sized particles, which are more easily absorbed by the body.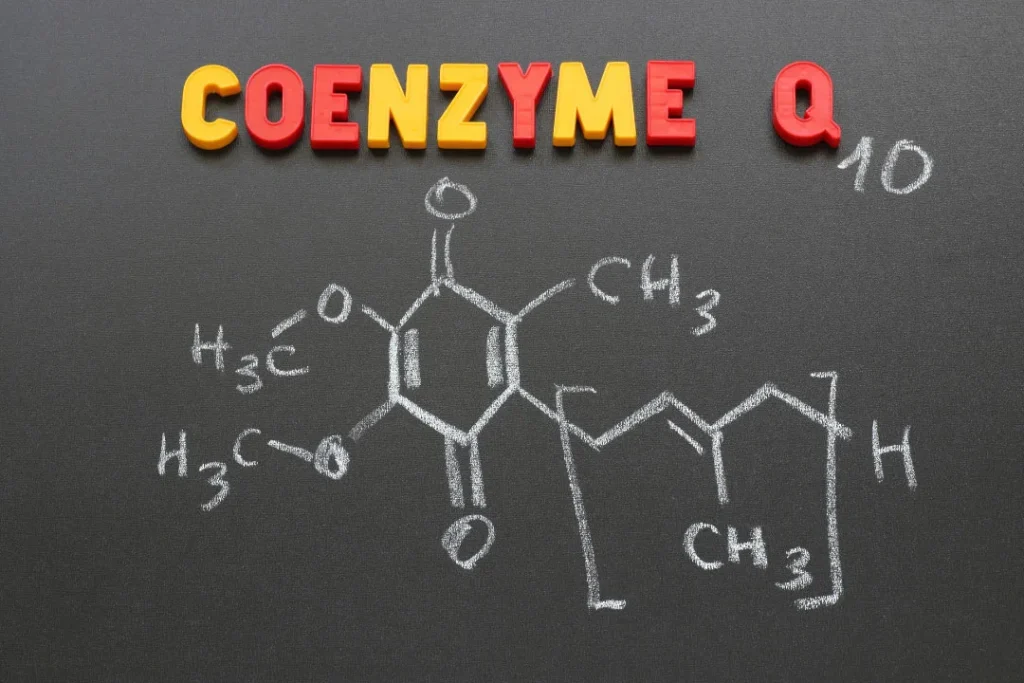 The absorption battle:
Qunol Liquid CoQ10 vs. MitoQ
Both Qunol Liquid CoQ10 and MitoQ have addressed the absorption problem with their unique formulations.
Qunol Liquid CoQ10's advantage is that it comes in a liquid form, not a pill, and it uses a patented water and fat-soluble formula, allowing for easier absorption. It contains ubiquinone, the oxidized form of CoQ10 naturally found in the body. Once ingested, your body converts ubiquinone to ubiquinol, the active form of CoQ10 needed to fight oxidative damage caused by free radicals.
MitoQ uses a patented delivery system that transports it directly into the mitochondria, where it's needed most. This targeted delivery system involves an enhanced form of the CoQ10 molecule that's been reduced in size and given a positive charge. The positive charge attracts the negatively charged mitochondria, enabling MitoQ to pass through the mitochondrial membrane. Once inside the mitochondria, MitoQ helps balance CoQ10 levels and reduce free radical damage.
MitoQ beats Qunol Liquid CoQ10 in a head-to-head comparison
While Qunol Liquid CoQ10 is a highly absorbable form of CoQ10, it relies mainly on the digestive system for absorption, resulting in wasted CoQ10 and limited effectiveness. In contrast, MitoQ is absorbed directly into cell mitochondria, where over 90% of free radical damage occurs.
In addition to its superior absorption and bioavailability, MitoQ offers other advantages over Qunol Liquid CoQ10. For example, it has a longer half-life, providing more sustained antioxidant protection, and it's also more stable and less likely to degrade and lose potency over time.
MitoQ was invented in New Zealand; it's manufactured by MitoQ Limited, a company founded in 2005 and based in Auckland. Their product line consists of patented mitoquinol mesylate supplements. Their lead product, MitoQ Pure, contains 5mg of mitoquinol mesylate as its only active ingredient, which they call "…our world-first antioxidant molecule."
The science explaining how MitoQ works is compelling. Seven hundred independent research papers have been published on MitoQ – including 15 clinical trials. CEO Mahara Inglis's goal is to "educate consumers about cellular health," and the MitoQ website Journal does just that.
Overall, MitoQ is the winner of the supplement face-off and appears to be a better choice than Qunol Liquid CoQ10 for those seeking to support mitochondrial health, healthy aging, cardiovascular health, and brain function.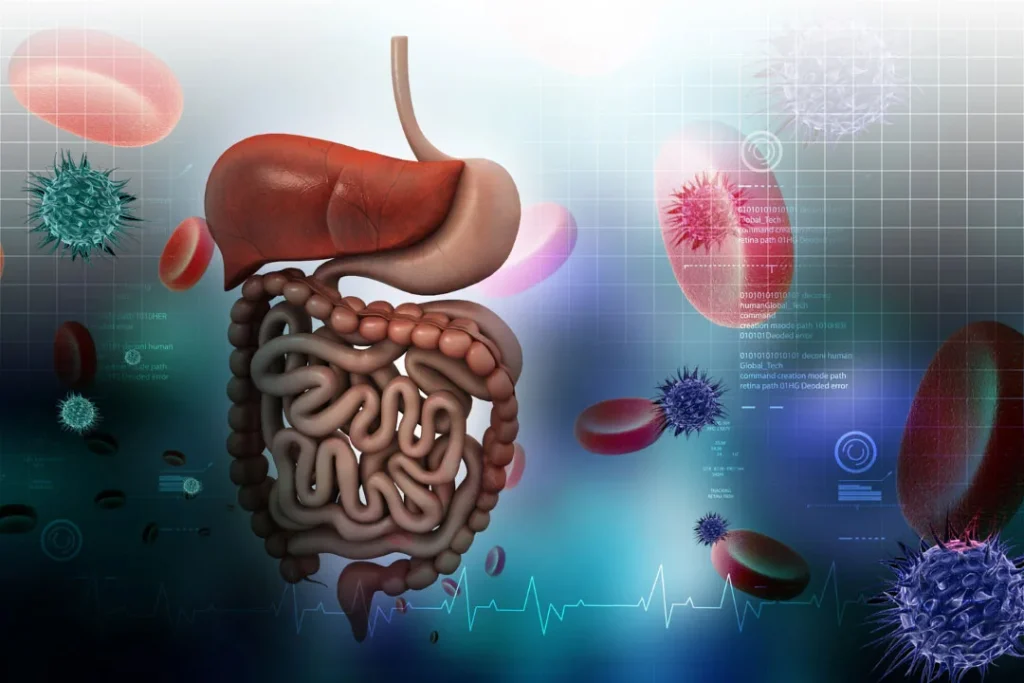 For Further Reference:
Mount Sinai New York – Coenzyme Q10 Information
Science Direct – Mitoquinol mesylate alleviates oxidative damage in cirrhotic and advanced hepatocellular carcinogenic rats through mitochondrial protection and antioxidative effects
University of Colorado Boulder CU Boulder Today – Novel antioxidant makes old blood vessels seem young again
RNZ – Anti-aging drugs' role in preventing heart disease
Frontiers in Physiology – Mitochondrial-targeted antioxidant supplementation for improving age-related vascular dysfunction in humans: A study protocol
Mary Ann Liebert, Inc. Publishers – Molecular Strategies for Targeting Antioxidants to Mitochondria: Therapeutic Implications
Important Note: The information contained in this article is for general informational purposes only, and should not be construed as health or medical advice, nor is it intended to diagnose, prevent, treat, or cure any disease or health condition. Before embarking on any diet, fitness regimen, or program of nutritional supplementation, it is advisable to consult your healthcare professional in order to determine its safety and probable efficacy in terms of your individual state of health.
Regarding Nutritional Supplements Or Other Non-Prescription Health Products: If any nutritional supplements or other non-prescription health products are mentioned in the foregoing article, any claims or statements made about them have not been evaluated by the U.S. Food and Drug Administration, and such nutritional supplements or other health products are not intended to diagnose, treat, cure, or prevent any disease.