Irritable bowel syndrome (IBS) flare-ups are intricately connected to stress and anxiety. Acute stressors, often sudden and intense, can trigger immediate gut reactions, while chronic stress, with its prolonged impact, can exacerbate IBS symptoms over time. Discover valuable insights into acute stress vs chronic stress in IBS and five effective strategies to help you regain control over your gut.
For the approximately 12 percent of Americans who suffer from irritable bowel syndrome, many may feel like their stomach is holding them prisoner. IBS is a chronic gastrointestinal disorder, with debilitating symptoms such as abdominal pain, cramps, bloating, excessive gas, and diarrhea and/or constipation. With IBS, the constancy and unpredictability of flare-ups can leave many sufferers feeling despondent. This frustration can be compounded by the fact that IBS is a functional disorder, which means in layman's terms, "that it's not attributable, as far, as we know, to any underlying disease process or structural abnormality." Rather, there is a spectrum of variables that can contribute to IBS.
One such variable is the brain-gut connection, with stress being increasingly pointed to as a major contributor to IBS flare-ups. Your autonomic nervous system regulates functions like heart rate and is divided into three divisions: sympathetic, parasympathetic, and enteric. The first controls the body's "fight or flight" response; the second works to calm you down; the third, sometimes called the "second brain" because "it relies on the same types of neurons and neurotransmitters that are found in the central nervous system," controls digestion.
It's important to delineate between types of stress your body responds to: between acute and chronic stress. The former denotes a psychological reaction to a specific event, while the latter refers to consistent feelings of stress. Both can trigger and exacerbate IBS, so it's important to aim your IBS remedies at calming your gut. Keep reading to discover 5 ways to soothe stress and maintain proper gut health and IBS control.
You May Also Like:
Does Stress Cause Gout? Here's How to Find Relief
Peaceful easy feelings: 5 ways CBD products may help reduce stress, minimize anxiety, and promote restful sleep
Control IBS Flare-ups With Stress Reduction: Acute Stress vs Chronic Stress in Irritable Bowel Syndrome & 5 Soothing Strategies to Calm Your Gut is an original (NewsHealthWatch) article.
Acute stress vs chronic stress:
Strategy 1 – mindfulness
According to the American Psychological Association, "mindfulness is awareness of one's internal states and surroundings." It involves being in tune with your thoughts and emotions and accepting what you feel as valid. The goal is to reach a certain objectivity (as difficult as that may be) where you are merely observing, not judging, what you're feeling.
Mindfulness-based interventions have become increasingly common, as a growing body of research suggests that mindfulness may improve the stress pathways of attention and emotional regulation. This is particularly notable for chronic stress, as improving these pathways can lower the stress response and curb the harmful effects of long-term stress on the immune system. Likewise, a 2017 randomized controlled trial found mindfulness to contribute "larger reductions in stress markers" for patients with generalized anxiety disorder.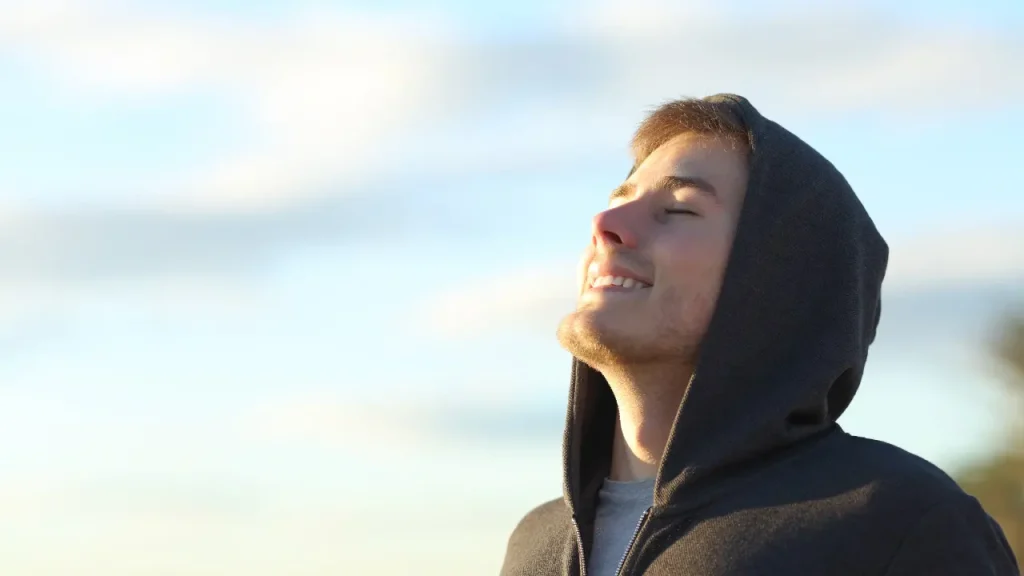 Acute stress vs chronic stress:
Strategy 2 – exercise
It's well-known that exercise positively influences mood. When you exercise, your body increases blood circulation to the brain and reduces levels of stress hormones like cortisol. Meanwhile, it facilitates the production of endorphins, which elevate mood. A Polish study found that exercise may actually influence the hypothalamic-pituitary-adrenal (HPA) axis, which is a hormonal response system that facilitates the stress response.
In fact, a 2021 study on chronic stress during the pandemic concluded that "regular moderate-to-vigorous PA [physical activity], structured exercise, and higher levels of CRF [cardiorespiratory fitness] appear to be therapeutic in combating the deleterious impact of chronic stress." For acute stress, further research on the effects of exercise on the HPA axis noted that aerobic exercise "showed a reduced reactivity to acute stress regarding levels of cortisol, heart rate, and heart rate variability."
Acute stress vs chronic stress:
Strategy 3 – diet
Your health is contingent upon good nutrition. This is especially so when it comes to dealing with stress. First, on a more practical level, you should be looking to avoid foods that trigger IBS symptoms, whether that be high-fat or overly sugary foods. If you find that certain foods make symptoms worse, eliminate them from your diet. Second, combating stress requires a healthy brain.
Your body's metabolic processes during digestion are crucial to functions like distributing oxygen to the brain. More oxygen means more brain power. Thus, eating well can help keep your brain strong and guarded. Indeed, a healthy diet, especially one rich in polyunsaturated fats like omega-3s, can actually reduce cortisol levels. It can also help reduce inflammation, which is one of the many aggravating symptoms IBS produces.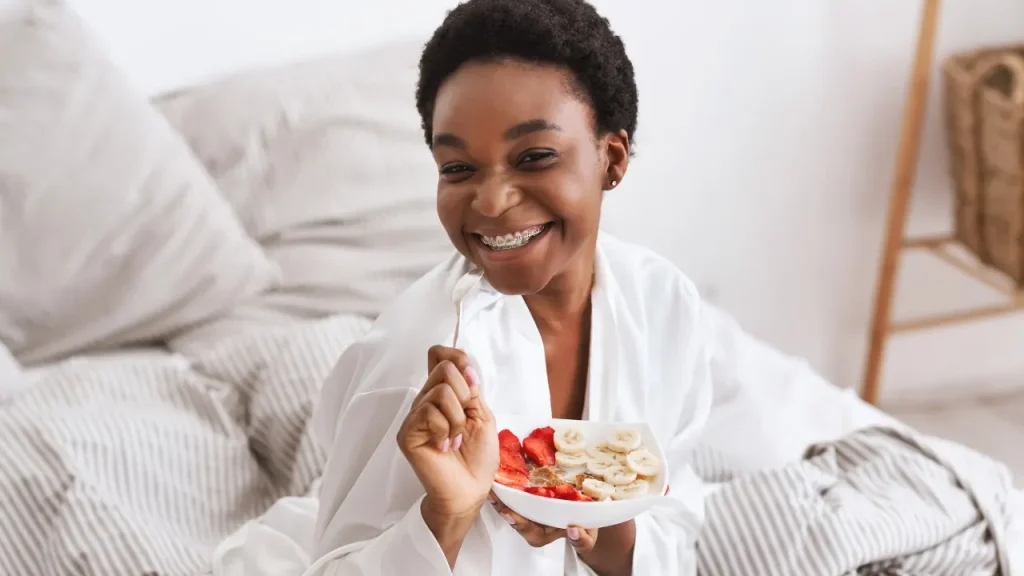 Acute stress vs chronic stress:
Strategy 4 – fiber
Though we have noted the importance of improving your overall diet, fiber is particularly significant because it reduces both IBS-related symptoms and stress. For IBS, fiber is widely known for its ameliorative effects on digestion and bowel movements. Additionally, research also indicates it may help "reduce abdominal pain and meteorism."
A 2022 research article on high-fiber diets found a link between high-fiber diets and a lower risk of gastrointestinal disorders. For stress, a 2021 cross-sectional study found "significant inverse associations between total dietary fiber intake with anxiety and high psychological distress," with greater consumption of fiber coinciding with reduced depression levels. However, the study notes the need for further research.
Acute stress vs chronic stress:
Strategy #5 –sleep
Sleep is where the body heals your immune system and mood. A 2011 study actually concluded that during the REM sleep stage, there is a massive reduction in activity in the amygdala, where your brain processes emotions, allowing for it "(re)process and depotentiate previous affective experiences, decreasing their emotional intensity." It also significantly, "dampens," as one study suggests, the consolidation of negative ones.
But in the case of stress and sleep, the two are bidirectionally related, with a number of studies pointing to significant sleep disturbances in IBS sufferers. In that vein, IBS begets sleeplessness, which interrupts sleep's restorative process, begeting more sleeplessness. Therefore, it's important to maintain good sleep habits in order to allow the body to heal.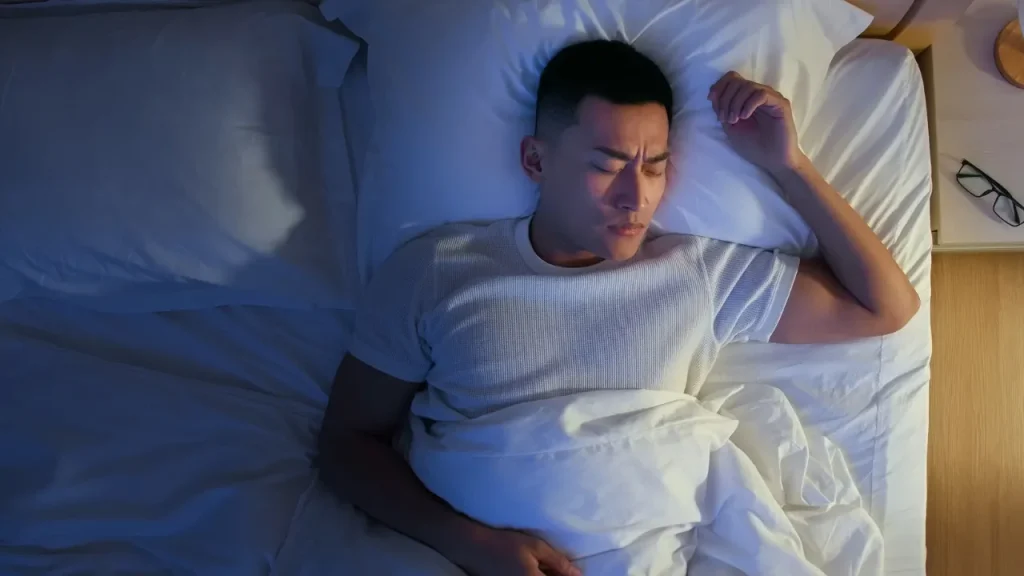 Acute stress vs chronic stress:
Levium Capsules and the promise of GABA
Another strategy for managing IBS with stress reduction? A nutritional supplement. Because IBS does not have a cure and treatment is largely dependent on the particular instances of the patient's symptoms, sometimes supplementation might be considered as an adjunct to conventional therapies. This is not just in order to affect the physical discomforts of IBS, but also, like the other strategies we've mentioned above, to alleviate the mental functions that may exacerbate the physical ones. One such supplement that addresses both concerns is Levium Capsules.
Levium focuses on "inhibiting the enzyme that breaks down NPY – The Resilience Neurotransmitter." NPY, the neuropeptide Y system, plays an important role in "many behavioral and physiological processes associated with stress and stress resilience." Levium includes a number of natural ingredients to help prevent its breakdown, including GABA, which helps increase NPY and its regulation of stress.
GABA also helps reduce the corticotropin-releasing hormone, which influences the HPA's stress response. Apart from stress regulation, GABA may also influence digestion; a 2020 study found it helped "in the regulation of intestinal fluid and electrolyte transport," and concluded that "GABA plays a multifunctional role in the regulation of GI activity."
Acute stress vs chronic stress:
Relax your mind and body
The balance between mind, body, and gut is delicate. All it takes is one aspect of the digestive, nervous, or hormonal system to throw the entire order out of whack. It's important, then, to maintain a healthy mind and body as a general practice in controlling IBS flare-ups. Addressing the two conjointly can allow you to keep the brain-gut connection in a relaxed and healthy state of synergy. To do so is to keep the gastrointestinal demons at bay and to begin to free yourself from the prison of your own gut.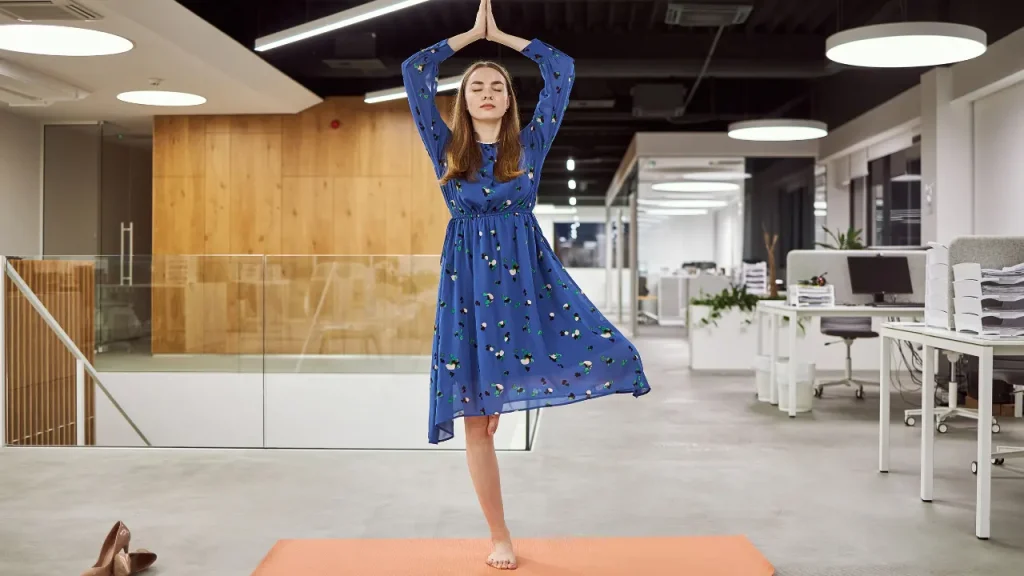 Further Reading for Additional Reference:
New York Times: Solving the Mystery of I.B.S.
Scientific America: How Stress Messes With Your Gut
Harvard Health Publishing: Integrative approaches to reduce IBS symptoms
Important Note: The information contained in this article is for general informational purposes only, and should not be construed as health or medical advice, nor is it intended to diagnose, prevent, treat, or cure any disease or health condition. Before embarking on any diet, fitness regimen, or program of nutritional supplementation, it is advisable to consult your healthcare professional in order to determine its safety and probable efficacy in terms of your individual state of health.

Regarding Nutritional Supplements Or Other Non-Prescription Health Products: If any nutritional supplements or other non-prescription health products are mentioned in the foregoing article, any claims or statements made about them have not been evaluated by the U.S. Food and Drug Administration, and such nutritional supplements or other health products are not intended to diagnose, treat, cure, or prevent any disease.