Organic sea moss has recently seen a boost in popularity, thanks in part to celebrity endorsements. Organic sea moss is one of nature's superfoods. It is vital for the body and the brain, storing 92 out of 102 minerals that your body needs to function.
What is organic sea moss?
Sea moss, also known as Irish moss, is one of several species of red algae that grows along the North Atlantic shorelines of North America, Europe, and the Caribbean islands. It is primarily sold in its dried form but can be made into a gel or powder to add to food and drinks. Organic sea moss is very versatile and can be used as a supplement to treat inflammation and illness or serve as part of a skincare routine.
You May Also Like:
7 EXCELLENT NATURAL WAYS TO FIGHT INFLAMMATION
7 SUPER NUTRIENTS IN SEA MOSS FOR HEALTHIER SKIN, HAIR, AND SCALP
The benefits of organic sea moss
Organic sea moss provides many benefits for the body and brain. Its rich concentration of nutrients is a natural appetite suppressant, so this friendly alga can help you maintain a healthy body weight. Nutrient-rich organic sea moss even helps prevent certain diseases, including heart disease, hypertension, stroke, osteoarthritis, mental illness, and certain cancers.
The many helpful nutrients in sea moss are responsible for some of its most important benefits. Folic acid, vitamin D, calcium, magnesium, potassium, and omega-3 fatty acids regulate blood pressure and oxygen concentration in the body and prevent the formation of bad cholesterol. Calcium optimizes the functioning of heart muscles and nerves. We've listed a few other excellent benefits of organic sea moss: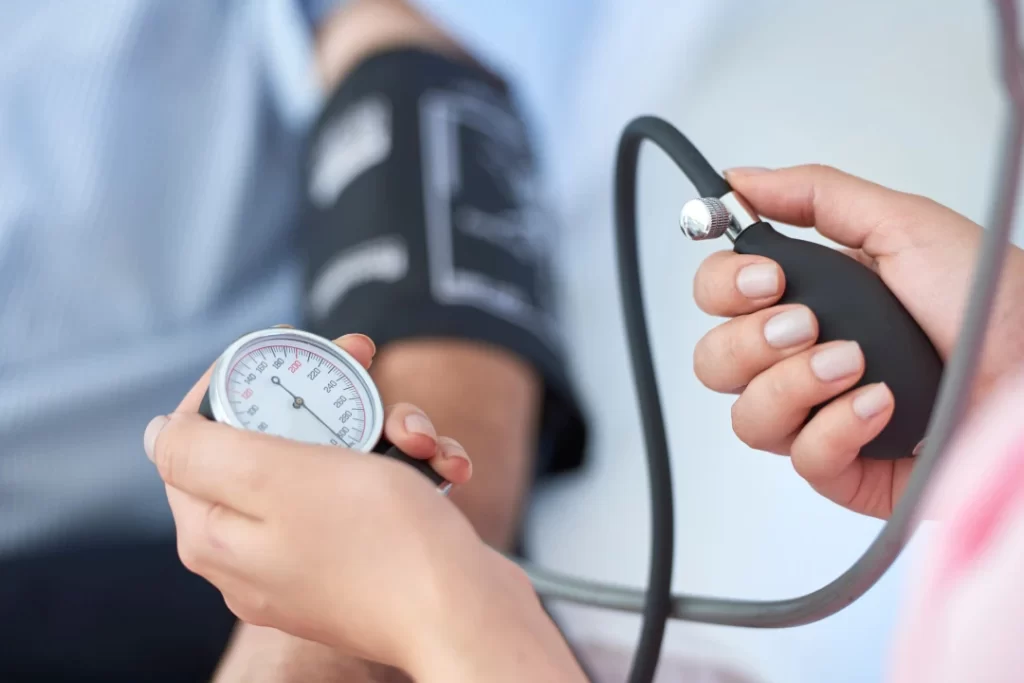 Organic sea moss aids post-workout recovery: Its anti-inflammatory properties help you recover faster after an intense workout. In addition, it can relieve pain in joints and muscles. The various nutrients in organic sea moss not only help to build and maintain muscle mass but help to maintain healthy bone structure.
Organic sea moss is an effective appetite suppressant: Sea moss absorbs moisture in the intestines, which fills the gastrointestinal tract and makes you feel satisfied. Regular use of sea moss can reduce cravings.
Organic sea moss maintains thyroid health: Sea moss is rich in iodine and selenium, which help maintain thyroid health and improve metabolism and energy levels. The thyroid, a small gland at the base of the neck, requires iodine to function effectively, while selenium produces necessary thyroid hormones. Organic sea moss also contains diiodothyronine, which may treat thyroid disorders. This benefit is important because iodine deficiency can lead to an enlarged thyroid or goiter. It can also affect the intellectual development of children if their mother was iodine deficient during pregnancy.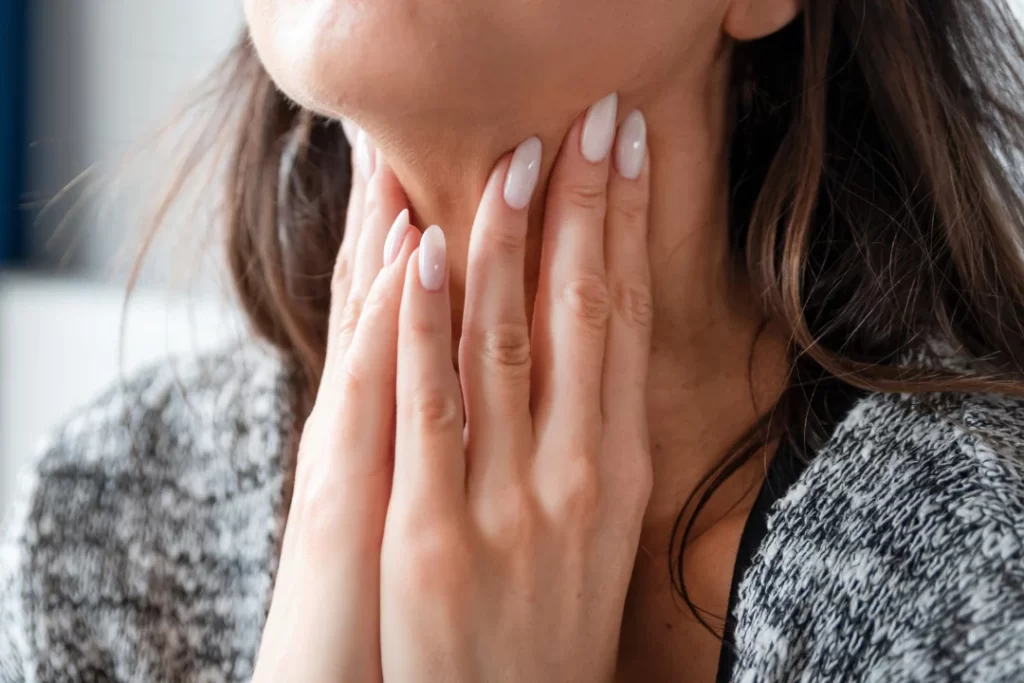 Organic sea moss boosts brain function: The thyroid gland plays a crucial role in ensuring sufficient blood flow to the brain by increasing the strength and rate of the heartbeat. Proper blood flow to the brain positively impacts sleep quality, cognitive abilities, and mood.
Organic sea moss promotes a healthy sex drive: The minerals in organic sea moss, especially zinc, can act as an aphrodisiac. Its anti-inflammatory properties facilitate blood circulation through the body and reproductive organs. It can help with erectile dysfunction and stamina, as well as vaginal dryness and a lack of desire.
Organic sea moss relieves digestive issues: The high fiber content of organic sea moss can help soothe inflamed tissue along the gastrointestinal tract, improving digestion and relieving intestinal disorders, including heartburn, nausea, ulcers, gastritis, and dyspepsia. Sea moss can help the body absorb and digest nutrients and proteins more efficiently.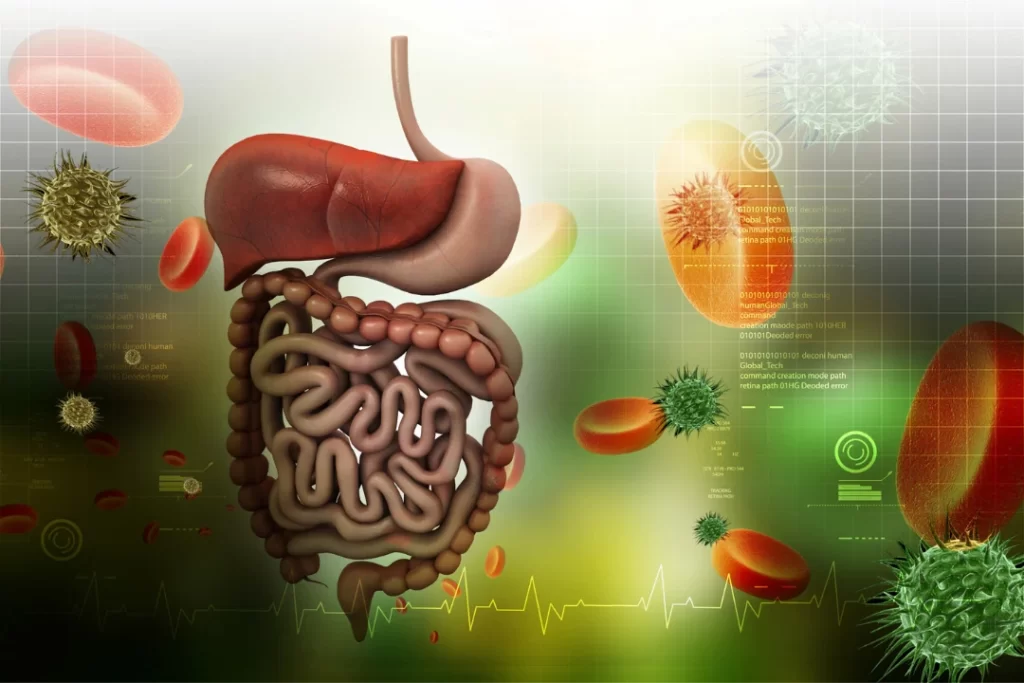 Unhealthy gut bacteria, linked to inflammatory bowel disease and high blood pressure, can be reduced by ingesting organic sea moss. Sea moss increases the production of short-chain fatty acids in the large intestine, improving gut health and immunity. It also produces prebiotics, fibers that support gut health.
Organic sea moss improves mental health: Sea moss promotes mental health due to its high potassium levels. Adding sea moss to your diet can boost potassium levels which, in turn, improves brain function and behavior. The B vitamins in organic sea moss can help to support the nervous system and reduce stress levels. Sea moss also contains algin, an important phytonutrient. This neuroprotective agent is effective at flushing heavy metals from the body. It can help protect the brain from alpha-synuclein, a protein known to cause neurodegeneration and Parkinson's disease.
Organic sea moss promotes healthy respiratory function: Organic sea moss can promote healthy respiratory function thanks to its antimicrobial, antibacterial, and probiotic qualities. It is a known immune system booster. Thanks to its potassium and chloride content, it can treat respiratory diseases like cough, flu, colds, and bronchial infections. Potassium and chloride are vital for getting rid of phlegm and congestion in the respiratory tract.
Organic sea moss improves skin, nails, and hair quality: Organic sea moss contains vitamin K, which is good for the skin, nails, and hair. This nutrient improves skin quality and elasticity while it reduces sagging. Sea moss can even help reduce wrinkles and dark circles. It softens skin and hair and helps produce collagen, thanks to citrulline and arginine.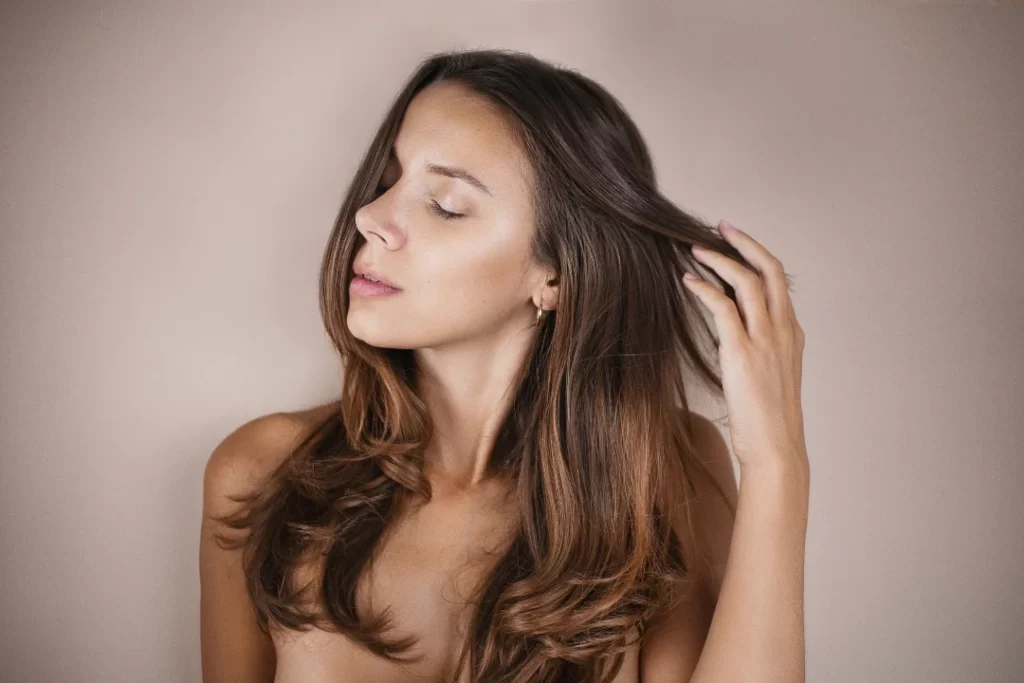 The difference between organic sea moss (wildcrafted) and pool-grown sea moss
Sea moss can be wildcrafted (grown and harvested in its natural habitat) or pool-grown in brine water. Pool-grown sea moss is harvested in a completely artificial environment that tries to replicate ocean conditions. This method is often used to produce sea moss more quickly.
The main advantage of wildcrafted sea moss is that it absorbs nutrients naturally from its environment. As a result, it contains more nutrients and minerals than pool-created sea moss.
Pool-grown sea moss is very salty, with a yellowish color and a noodle-like quality. It is slightly wet before being made into a gel, and this gel has a gummy quality. It also has a chemical smell.
Wildcrafted sea moss is found around the rocky Atlantic coast and is thinner than the pool-grown variety in its dry form. It has a spongy texture. Wildcrafted organic sea moss is tasteless and odorless once soaked. It can be dark brown, tan, or golden. Wildcrafted organic sea moss has 92 of the 102 minerals and nutrients required for optimal health.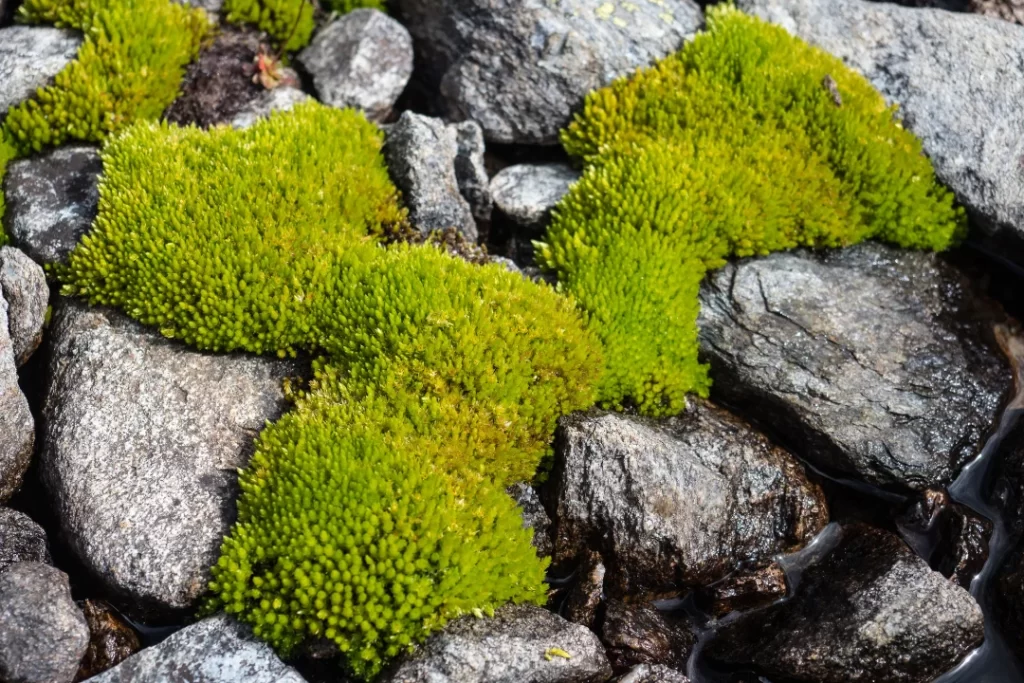 A reliable source of high-quality organic sea moss
Official Sea Moss produces high-quality sea moss products in four unique flavors: elderberry, bladderwrack and burdock, purple moss, and cinnamon. You can find their sea moss in gel, raw moss, powder, and capsule form. You can add these products to food and drinks, or use them as part of a skincare routine. Official Sea Moss' products are ethically sourced and harvested from beautiful St. Lucia and the coast of Ireland. They are vegan and cruelty-free.
Sea moss is one of the more versatile health products out there, and it can be purchased in several different forms and flavors. A legitimate superfood, it comes with a multitude of health benefits, from increased immune function to weight loss and even better brain health. If you decide to try organic sea moss, be sure to choose a reputable brand that sources its products naturally and ethically. With the right sea moss products, you're sure to see a positive change to your health and well-being.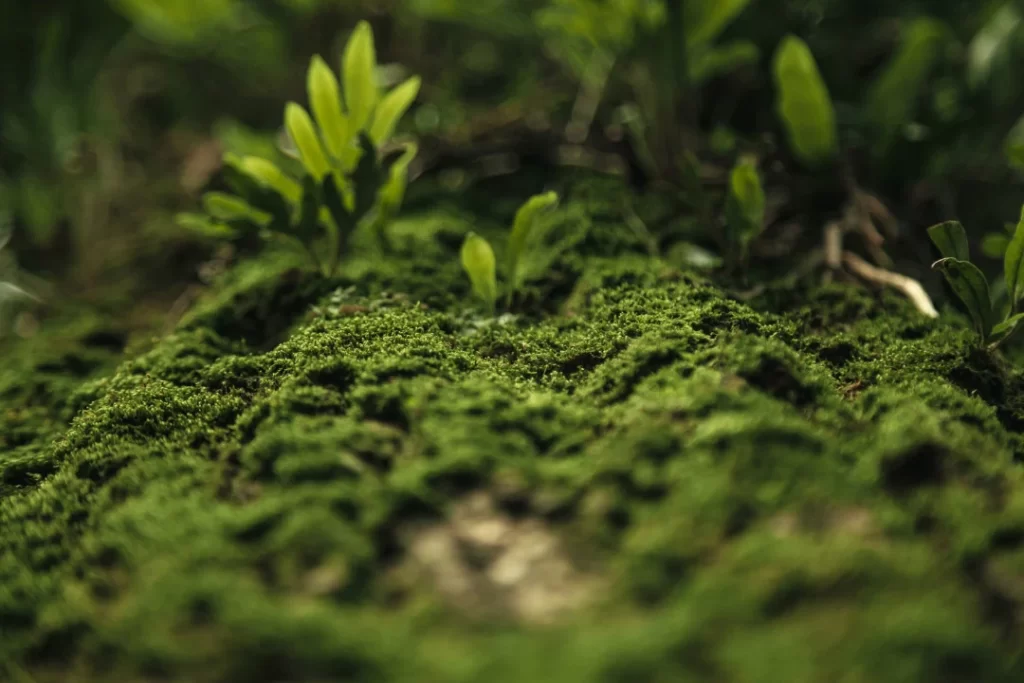 Further reading:
Forbes: The Health Benefits Of Sea Moss, According To Experts
Los Angeles Times: Journey to the center of the sea moss universe. You'll see Dr. Sebi is alive in L.A.
Huffington Post: The New Heart Health Guidelines You Need To Know About
Important Note: The information contained in this article is for general informational purposes only, and should not be construed as health or medical advice, nor is it intended to diagnose, prevent, treat, or cure any disease or health condition. Before embarking on any diet, fitness regimen, or program of nutritional supplementation, it is advisable to consult your healthcare professional in order to determine its safety and probable efficacy in terms of your individual state of health.
Regarding Nutritional Supplements Or Other Non-Prescription Health Products: If any nutritional supplements or other non-prescription health products are mentioned in the foregoing article, any claims or statements made about them have not been evaluated by the U.S. Food and Drug Administration, and such nutritional supplements or other health products are not intended to diagnose, treat, cure, or prevent any disease.