5 Great Reasons to Try Probiotics for Acid Reflux:
In cases of acid reflux, stomach acid frequently enters the esophagus, a muscular tube that carries food, drink, and anything else one ingests from mouth to stomach. Although many people experience acid reflux irregularly — usually brought on by the consumption of acidic, fatty, or salty trigger foods — frequent acid reflux might be a sign of gastroesophageal reflux disease (GERD). Acid reflux is unpleasant in the short term, causing a burning sensation in the chest that worsens upon lying down. GERD, however, can cause further symptoms, like nausea, difficulty swallowing, and coughing. The consistent presence of stomach acid can also damage the esophagus in the long term, leading to ulcers and, in some cases, even esophageal cancer.
You May Also Like:
8 Tips to Improve and Maintain Your Gut Health
7 Effective Natural Plant-Based Supplements For Better Clarity, Focus, and Overall Health and Wellbeing
Probiotics are dietary supplements that can greatly benefit most people's gut health, but they may be especially helpful in the relief of GERD symptoms and the prevention of long-term esophageal damage. These are some of the best reasons to try probiotics for acid reflux.
1. Try probiotics for acid reflux symptom relief
Common triggers of acid reflux include some of mankind's favorite indulgences like coffee, alcohol, chocolate, and smoking. There's also evidence to suggest, however, that an overgrowth of harmful bacteria in the intestines could contribute to incidents of acid reflux. Probiotics can help balance the gut ecosystem, providing more healthy microorganisms to defend against disease-causing bacteria; this goes beyond theory — studies have shown that probiotics can reduce acid reflux symptom severity and frequency. A 2022 study found that people susceptible to acid reflux had fewer, less severe symptoms when taking probiotics than those taking a placebo.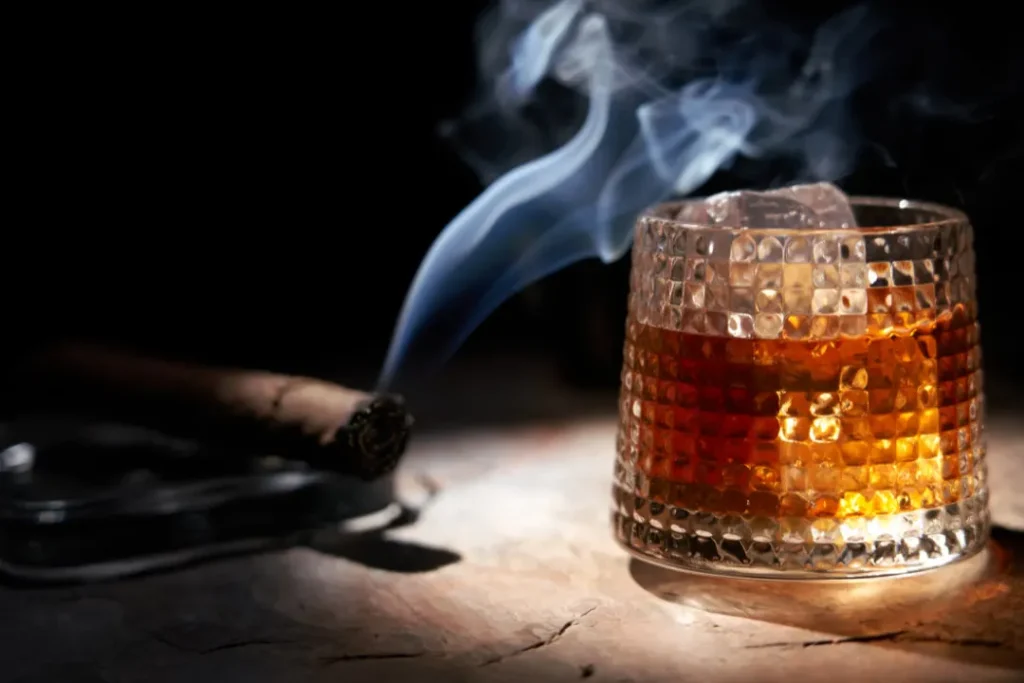 2. Try healing probiotics for acid reflux's long-term damage
The intestines are naturally lined with a mucous barrier that helps in separating necessary food nutrients from unwanted waste components. The presence of stomach acid in the intestines — a symptom of acid reflux and GERD — can damage the mucous membrane over time. Intestinal mucous barrier dysfunction has been linked to a number of health conditions, including celiac disease, irritable bowel syndrome, and diabetes. However, that barrier can be renewed when damaged, and gut microorganisms play an important role in that renewal. Research has shown that probiotics can help repair and protect the intestinal barrier. Those who take probiotics for acid reflux symptom relief may find probiotics also help restore their damaged intestinal barriers at the same time.
3. Try proven probiotics for acid reflux recurrence and GERD treatment
Probiotics may help prevent the occasional acid reflux brought on by trigger foods. But what about those with long-term, chronic acid reflux? Several studies have been conducted on the effects of probiotics for acid reflux recurrent conditions like GERD. A 2020 review of recent studies on probiotics and GERD found that in 79% of these studies, probiotics had a reductive effect on GERD symptoms. Moreover, 81% specifically reported a widespread reduction in upper gastrointestinal effects such as nausea, pain, and excess gas. So probiotics aren't just for the relief of occasional acid reflux; they can also help people with chronic acid reflux.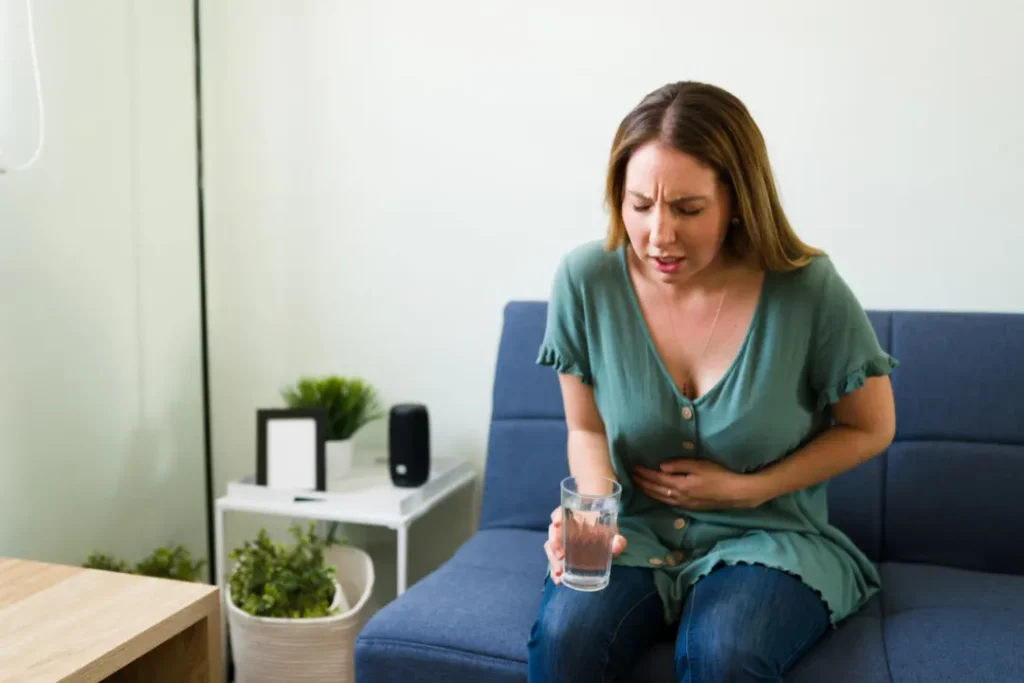 4. Try probiotics for acid reflux medication side effect alleviation
While medication can alleviate the chest pain caused by acid reflux, it sometimes causes equally problematic side effects. Acid reflux medication can interfere with the digestive system's function, causing constipation and diarrhea. Probiotics can help maintain the regularity of bowel movements, preventing these side effects in those who take medication for acid reflux or GERD. Plus, when taken in conjunction with a prescribed or over-the-counter acid reflux treatment, probiotics may provide greater relief than either of the two could achieve alone.
5. Try the hardworking microorganisms in probiotics for acid reflux relief
Probiotics work by providing the body with live microorganisms that aid in digestion. These are usually strains of bacteria that occur naturally in the stomach. These bacteria can help break down food and absorb the nutrients within, but they also protect the gut from diseases like Crohn's, fighting off harmful microorganisms. Probiotics differ from prebiotics which provide the body with precursors for growing and maintaining healthy levels of microorganisms. While certainly helpful, prebiotics could be less effective than probiotics for those with acid reflux or other gut health issues. Essentially, probiotics cut out the middleman, directly providing the necessary microorganisms to keep the gut healthy and functional.
Finding the right brand of probiotics for acid reflux relief
It is important to note that not all probiotics work the same. They often contain different strains of bacteria and yeast, many of which cannot survive contact with digestive acid, effectively rendered useless the moment they reach the stomach.
Manufacturers of high-quality probiotics for acid reflux relief, like Silver Fern Brand, test their products to ensure that the microorganisms they contain can survive in the digestive system and ensure maximum efficacy. According to co-owner and president of Silver Fern Brand Tiffany Cox, "We have a lot of research behind the ingredients inside our products to make sure they're effective. But we don't only rely on the research, we also take it home and test it on ourselves." Silver Fern Brand offers an Ultimate Probiotic blend for digestive health.
Still, those seeking to stave off acid reflux or GERD specifically might also take an interest in combining probiotics for acid reflux with the non-probiotic Reflux formula, which contains prickly pear and slippery elm extract to bolster the intestinal barrier.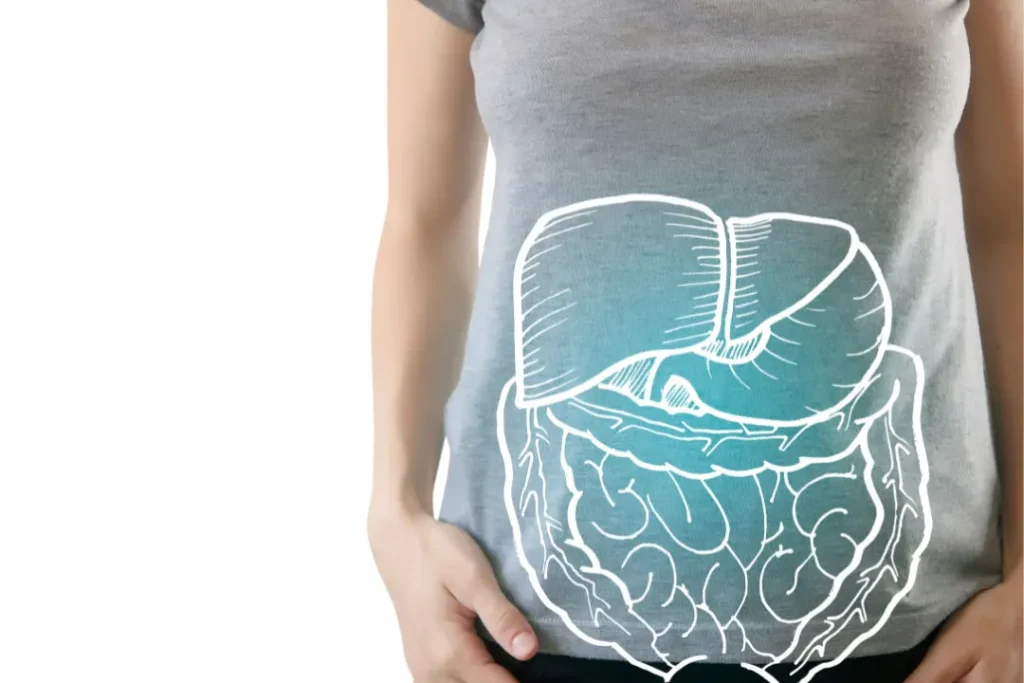 The future of probiotics for acid reflux relief
Although probiotics' effects on symptoms of acid reflux, symptoms of GERD, side effects of acid reflux medication, and maintenance of a healthy intestinal barrier are well documented, the exact mechanism of their function remains unknown. Additional research into which strains of bacteria and yeast work best on different gastrointestinal functions is necessary. Currently, high-quality probiotics are already effective; however, the future could see even more powerful, targeted blends of probiotics for acid reflux and GERD treatment.
Additional Links for Further Reference:
Harvard Health Publishing: When does long-term acid reflux become a serious issue?
Mayo Clinic: What are probiotics and prebiotics?
Important Note: The information contained in this article is for general informational purposes only, and should not be construed as health or medical advice, nor is it intended to diagnose, prevent, treat, or cure any disease or health condition. Before embarking on any diet, fitness regimen, or program of nutritional supplementation, it is advisable to consult your healthcare professional in order to determine its safety and probable efficacy in terms of your individual state of health.
Regarding Nutritional Supplements Or Other Non-Prescription Health Products: If any nutritional supplements or other non-prescription health products are mentioned in the foregoing article, any claims or statements made about them have not been evaluated by the U.S. Food and Drug Administration, and such nutritional supplements or other health products are not intended to diagnose, treat, cure, or prevent any disease.