Commonly used for anxiety, insomnia, and pain management, CBD gummies are an increasingly popular choice among health-conscious consumers. We'll compare two leading brands of CBD gummies: Super CBD Gummies and Partnered Process CBD Gummies, so that you can make an informed purchase decision.
Cannabidiol, or CBD, is a non-psychoactive compound found in the cannabis plant. It is widely used for its potential health benefits, including reducing anxiety, improving sleep, and alleviating pain and inflammation. Its increasing popularity has led to it being sold in many ingestible forms; arguably, none has been more successful than gummies. CBD gummies resemble the chewy candies first sold in Germany more than 150 years ago – with a modern twist.
You May Also Like:
Adaptogens For Sleep: Better Slumber… Naturally
Peaceful easy feelings: 5 ways CBD products may help reduce stress, minimize anxiety, and promote restful sleep
The transformation of gummies from a simple candy to a more beneficial health product began when vitamin makers learned how to incorporate their ingredients into gelatin-based treats that are often shaped like animals. Modern-day researchers looking for ways to infuse CBD into various products then took to the idea of using soft chew candies.
The popularity of CBD gummies has since led to the creation of a $1.6 billion annual industry. Many companies have rushed into this market with mixed results, and this article will look at two of those manufacturers: Super CBD Gummies and Partnered Process CDB Gummies, to help you find the better product for your needs.
Super CBD Gummies vs. Partnered Process CBD Gummies is an original (NewsHealthWatch) article.
Super CBD Gummies vs. Partnered Process CBD Gummies:
Promising claims
The immense popularity of CBD gummies likely stems from their promise of pain relief, anti-depressant, anti-anxiety, and neuroprotective properties. Despite the worldwide business slowdown caused by the COVID-19 pandemic, the market for these gummies continued to grow as many governments eased their general restrictions on CBD products.
Leading the way for this acceptance was a 2019 study by the World Health Organization that recommended that nations reconsider their bans on these products. The authors of the study wrote that CBD "exhibits no effects indicative of any abuse or dependence potential," and they concluded that "there is no evidence of public health-related problems associated with the use of pure CBD."
Super CBD Gummies vs. Partnered Process CBD Gummies:
Criteria for judging
With hundreds of CBD gummies on the market, choosing the right product can be daunting. However, some basic guidelines can help narrow the consumer's focus to a more manageable number of options. These include:
Transparency in the cultivation and processing of the CBD used in the gummies – Knowing the source of the active ingredient in a product can build consumer confidence and help separate manufacturers who are serious about the quality of their products from those who are looking for cheaper and quicker alternatives. Verified third-party testing is a good sign that a company is seeking to provide this kind of transparency.
The basic chemistry of the CBD contained in the gummies – In states that have not legalized marijuana for recreational purposes, the active ingredient must come from the hemp plant, which does not contain the chemical that causes the "highs" of illegal drugs. Therefore, the label on the gummies should clearly state that they have less than 0.3 percent tetrahydrocannabinol (THC).
A well-designed and up-to-date website – A professional and information-rich website is critical to building customer confidence. A credible company website may contain information about the company's history, an applicable FAQ section, and of course, testimonials and customer feedback.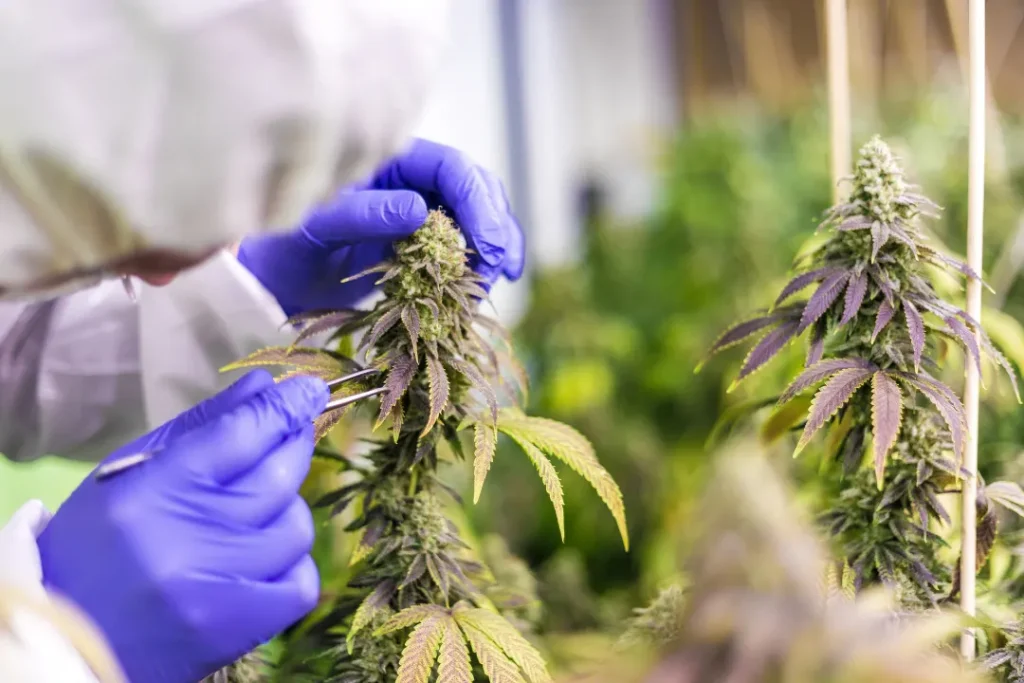 Super CBD Gummies vs. Partnered Process CBD Gummies:
Company profiles
In adherence to the criteria stated above, Partnered Process CBD Gummies trumps Super CBD Gummies as the more suitable choice.

Super CBD Gummies does not appear to have a company website or other professional identification; instead, its products are found on a website called outlookindia. Moreover, two links from that site, meant to redirect customers to either the U.S. or Canadian sales site for Super CBD, are broken. Also, the website offers considerably generic facts about general CBD products; it does not provide any specific details about where Super CBD is headquartered or any list of ingredients for its products beyond stating they contain 300 mg of CBD. This serious lack of transparency should give consumers pause when considering a purchase.
In sharp contrast, Partnered Process has a clear and easy-to-navigate website, which certifies that all of its products are made from hemp plants grown by U.S. farmers who use environmentally sound practices to guarantee sustainability. In addition, to ensure consistency in its operation, the company has developed clones of a specific type of hemp plant from Colorado, which are then shipped to its partnered farm, Turtle Creek Gardens, in Delavan, Wisconsin. This local farm produces certified-organic industrial hemp harvested on-site and processed in the company's Waukesha, Wisconsin, plant – an extraction facility designed and built from the ground up to ensure that its CBD products are organically pure and safe for consumers.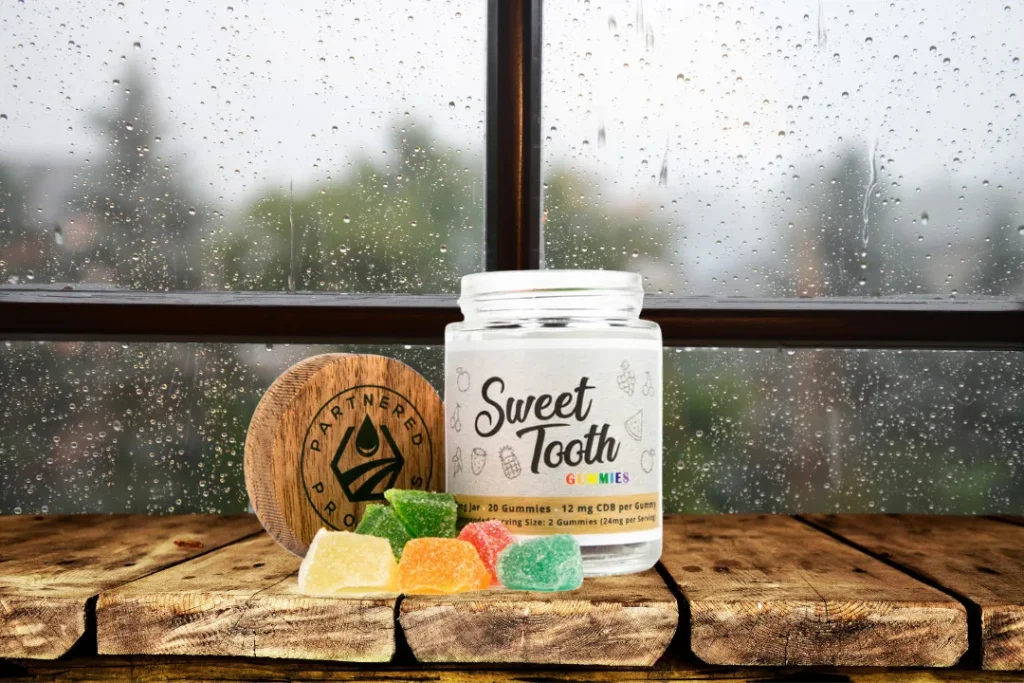 Super CBD Gummies vs. Partnered Process CBD Gummies:
The bottom line
Partnered Process CBD Gummies come from a reputable American company that has formed lasting partnerships with local farmers; it is transparent about its product and manufacturing information and undergoes third-party verification of its production process and facilities. In contrast, Super CBD Gummies does not reveal its sources and lacks other vital information about the quality of its products. As a result, Partnered Process is the clear winner in a head-to-head comparison of these two companies.
Overall, CBD gummies offer a tasty and convenient way to experience the potential benefits of CBD. However, it's important to be cautious regarding which gummies to take. Be sure to research and choose a reputable brand that provides third-party lab results. By making an informed decision, you can maximize the potential benefits and enjoy a positive experience with CBD gummies.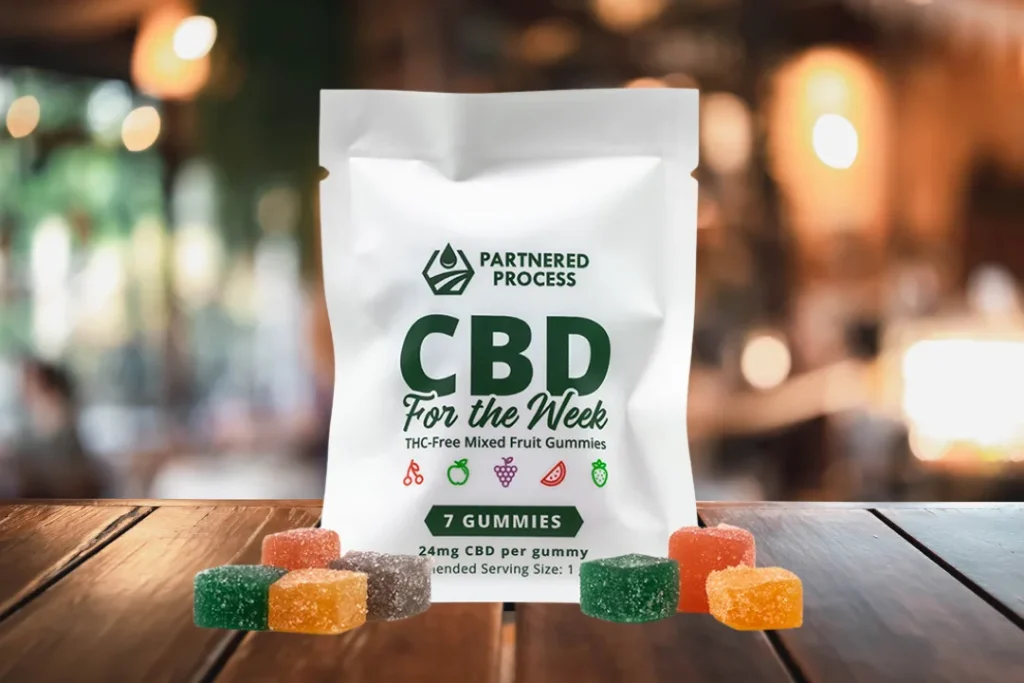 Further reading:
Harvard Health: CBD: What we know and what we don't
Health: What is CBD?
CDC: CBD: What you need to know
Important Note: The information contained in this article is for general informational purposes only, and should not be construed as health or medical advice, nor is it intended to diagnose, prevent, treat, or cure any disease or health condition. Before embarking on any diet, fitness regimen, or program of nutritional supplementation, it is advisable to consult your healthcare professional in order to determine its safety and probable efficacy in terms of your individual state of health.
Regarding Nutritional Supplements Or Other Non-Prescription Health Products: If any nutritional supplements or other non-prescription health products are mentioned in the foregoing article, any claims or statements made about them have not been evaluated by the U.S. Food and Drug Administration, and such nutritional supplements or other health products are not intended to diagnose, treat, cure, or prevent any disease.