As a fitness enthusiast who is lactose intolerant, it can be challenging to find the best protein for lactose intolerant individuals. However, there are high-quality lactose-free protein supplements available on the market that offer excellent nutritional benefits. In this article, we will discuss five of the best protein options for lactose intolerant individuals. These supplements are not only delicious but also packed with essential nutrients, making them a valuable addition to any fitness routine.
Worldwide, almost 70% of the population has a sensitivity to lactose. If dairy products make you feel bloated or gassy, you might be lactose intolerant. Lactose is a sugar found in foods like milk, cheese, and yogurt that some bodies can't digest properly or at all.
That's a significant number, yet finding lactose-free sports protein products at the grocery store can be challenging. Whey protein is the most popular protein used in all supplement forms, like powders or drinks. However, it comes from cow's milk, making it an unappealing option.
There are plenty of alternate options to whey protein — they just might not be in the grocery aisles. If you're looking for the best protein for lactose intolerance, keep reading below. We'll examine five products and rank them on price, taste, and quality. If you plan on adding more protein into your diet regularly, however, consult your doctor or a nutritionist.
You May Also Like:
CoQ10 Supplements Face Off: Qunol Liquid CoQ10 vs MitoQ
From Stress to Serenity: Tap into the Healing Power of Anti-Stress Supplements
The Ultimate Guide to Finding the Best Protein for Lactose Intolerant Fitness Enthusiasts is an original (NewsHealthWatch) article.
The best protein for lactose intolerant individuals:
5. Orgain
Orgain may sound familiar if you've already done some research — it's commonly found in articles listing the best protein powders. Their organic powder is available in an impressive ten flavors and, like the other powders, is vegan-friendly, uses non-GMO ingredients, and is gluten-free, among other nutritional benefits. One serving contains 21 grams of protein. One pound is $19, and two pounds are $28.
Unfortunately, their shakes aren't as expansive. They sell one shake with plant-based pea protein, only available in chocolate flavoring. One serving has 20 grams of protein, costing $27 for 12 shakes. Their reviews consistently praise the taste, but the lack of shake options knocks it down on the rankings.
The best protein for lactose intolerant individuals:
4. MuscleMeds
MuscleMeds is a popular choice for sports protein supplements. Their protein comes from beef, however, so it's not vegan-friendly. You can buy the smallest size available — two pounds of powder — in eight flavors for $41, with one serving containing 23 grams of protein. While their product is sugar-free, some flavors have a significant amount of sodium, accounting for around 15% of your recommended daily intake.
They also sell shakes, which you can buy on Amazon. One bottle has 40 grams of protein, and the chocolate has 390 milligrams of potassium, 11% of your daily intake. It's available in three flavors; you can buy 12 for $40. It's pricey, but if you're not vegan and don't mind the extra sodium, this might be a good choice.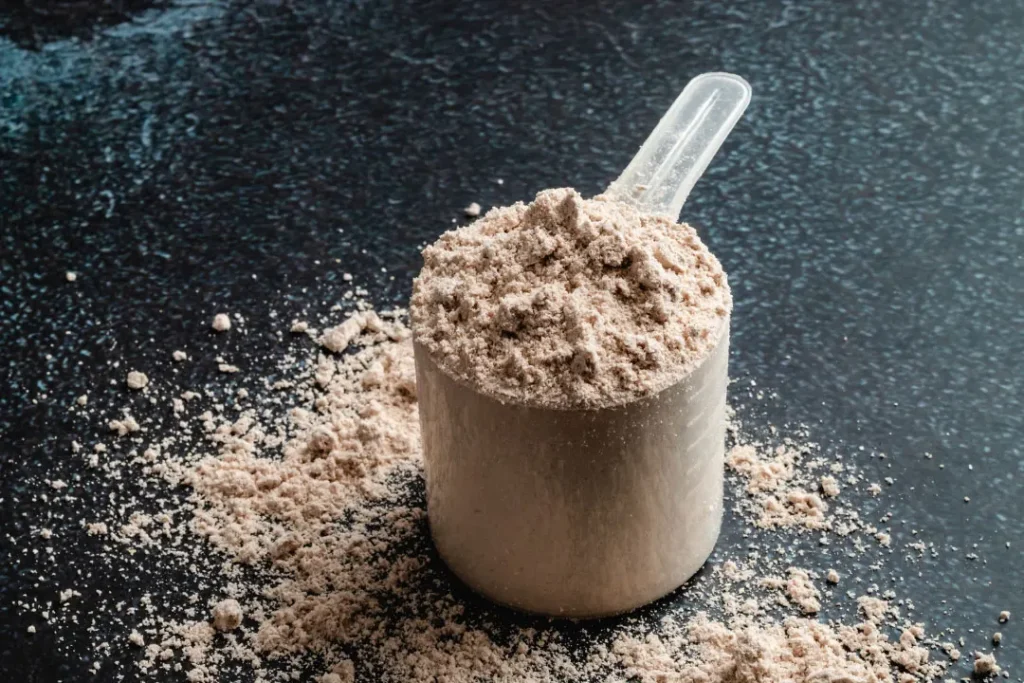 The best protein for lactose intolerant individuals:
3. Evolve
Evolve Drinks are a solid choice for protein shakes and powders, also using pea protein. Each serving has 20 grams of protein and, as a bonus, 10 grams of fiber. Plus, their shakes are easily accessible and available at most grocery stores. Because of this, prices will vary — right now, Instacart has the price at $12.69 for four shakes. If you prefer powders, a pound sells for $20 and $30 for two pounds on Amazon.
While the shakes come in five different flavors — and the powders in three — one drawback of Evolve is that their products are not sugar-free, containing about 4 grams of sugar per serving. They are, however, a significant source of iron, zinc, and calcium.
The best protein for lactose intolerant individuals:
2. Naked Nutrition
Naked Nutrition has a wide range of products — though none of them are ready-made shakes. One pound of their protein powder goes for $16.49, the cheapest so far. You can also buy a 5-pound container for $57.99. There are 27 grams of protein per serving and a significant iron source.
Something nice is that they sell sample packs of their pea protein powder for $7.99 if you want to try it but don't want to buy a whole pound of powder. You can get it unflavored, chocolate, or vanilla. Unfortunately, while they have five-star reviews, many note that the powder tastes chalky and needs to be mixed with something else. If you're looking for convenience, this isn't for you, but it earns a second place for its price and test products.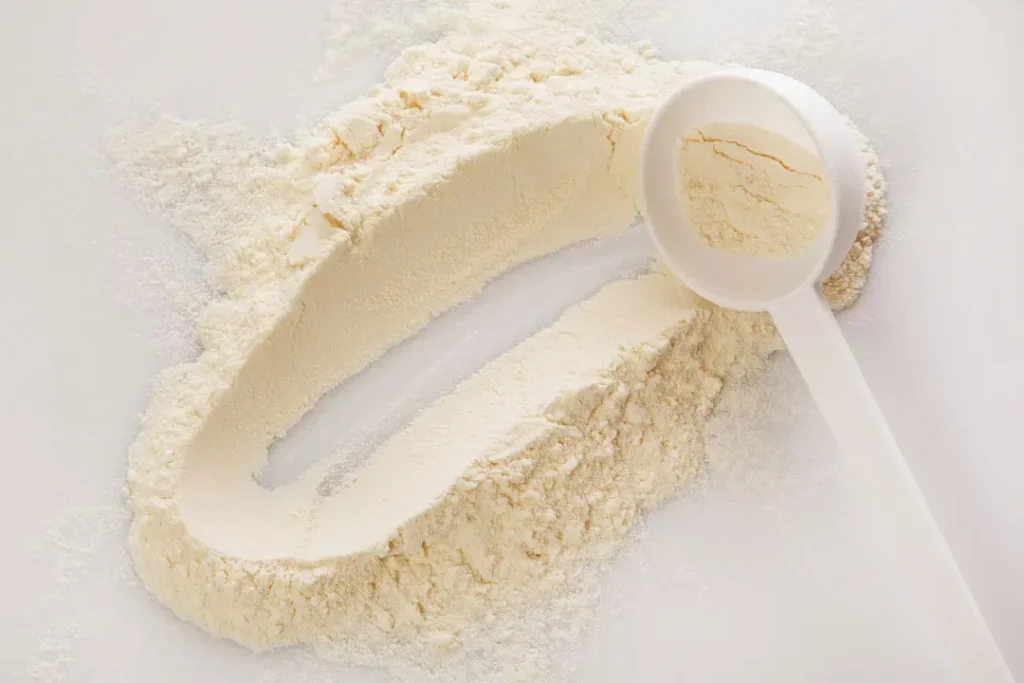 The best protein for lactose intolerant individuals:
1. Frog Fuel
Frog Fuel products were made with athletes and military members in mind. While their power protein has the least amount of protein, at 15 grams per serving, it also has the least calories so it won't feel heavy on your stomach. It's also convenient — the packs are ready-made, so all you have to do is open them and drink.
Something unique to Frog Fuel is that the protein is from collagen and fortified with amino acids — which make up proteins — and offers more benefits than just a protein supplement or an added source of iron. For example, the product contains tryptophan, which supports the entire body, from your enzymes to your neurotransmitters.
The company was started by former Navy SEALS who wanted an edge in their training — and competitions — and searched for the best nutritional products. When they were using the best but were still getting injured and pulling muscles from their job, they looked for other nutritional options and created some themselves.
"The question was, can we create a product that truly provides functional benefits for someone doing something like we did?" said Alexander Kunz, co-founder and CEO. "Every claim we make has to be backed by a proven study, and we wanted to come to the market with claims that have legitimacy to them."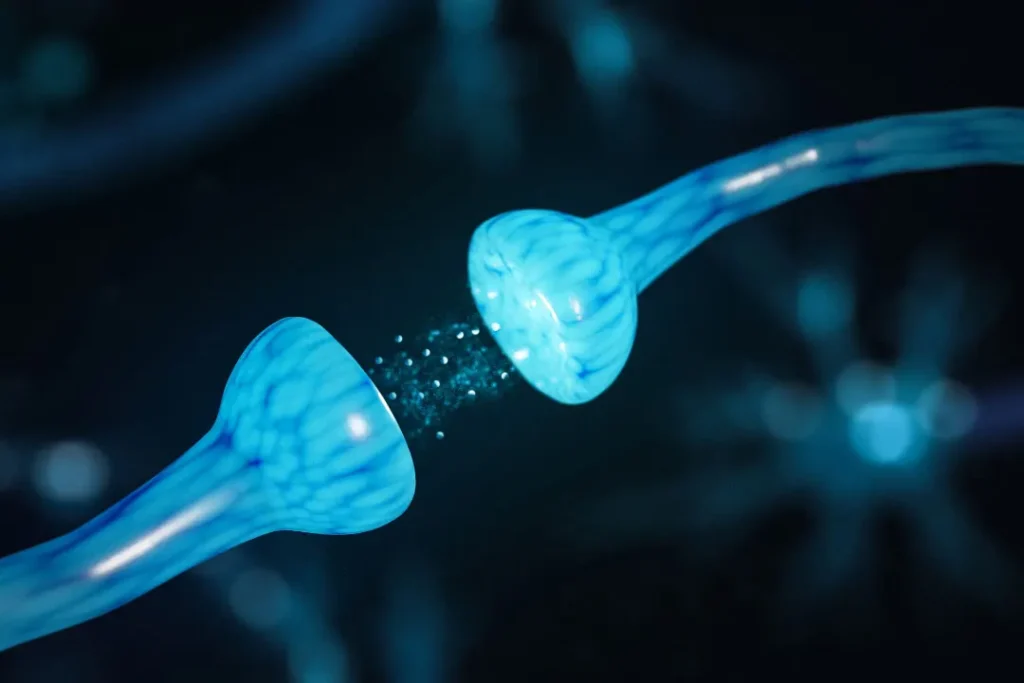 The best protein for lactose intolerant:
Final thoughts
Regardless of what you choose to add to your diet, it should complement your diet and what you want nutritionally. These five products are all great to use — you may just be looking for something more specific. Be sure to research lactose-free protein supplements (Get started below!) and talk with your doctor about your next steps.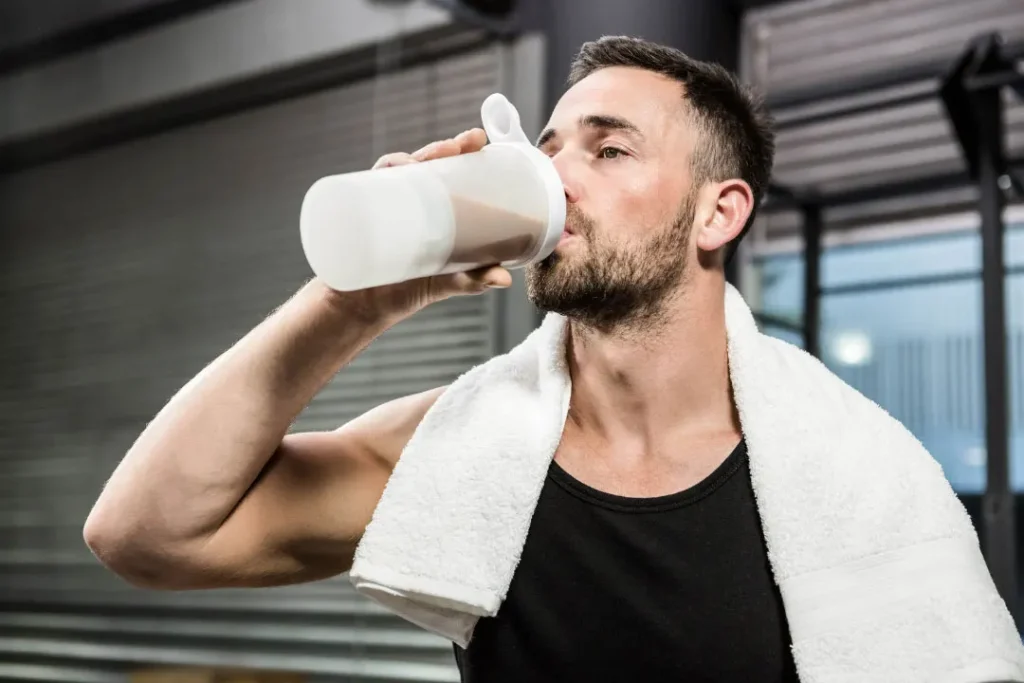 For further reading:
Medical News Today: Whey protein: Health benefits, side effects, and dangers
Livestrong: Does Whey Protein Contain Lactose?
MyProtein US: The 11 Best Whey Protein Alternatives
Important Note: The information contained in this article is for general informational purposes only, and should not be construed as health or medical advice, nor is it intended to diagnose, prevent, treat, or cure any disease or health condition. Before embarking on any diet, fitness regimen, or program of nutritional supplementation, it is advisable to consult your healthcare professional in order to determine its safety and probable efficacy in terms of your individual state of health.
Regarding Nutritional Supplements Or Other Non-Prescription Health Products: If any nutritional supplements or other non-prescription health products are mentioned in the foregoing article, any claims or statements made about them have not been evaluated by the U.S. Food and Drug Administration, and such nutritional supplements or other health products are not intended to diagnose, treat, cure, or prevent any disease.