Probiotic supplements are a rising trend in digestive support for many reasons. The delicate flora in your gut can easily get out of balance, leading to various adverse effects such as gas, bloating, discomfort, and even irritability. Usher in probiotic supplements, which aid in restoring this balance. However, it is important to note that not all probiotic supplements are created equal. In this article, we'll compare two leading probiotic supplements, Garden of Life Raw Probiotics Ultimate Care and myPEAK PeakBiotic, to determine which one is the best choice for digestive support.
You May Also Like:
8 Tips to Improve and Maintain Your Gut Health
Optimize Your Brain Health By Improving Your Gut Health
Improve Your Digestion With Lactobacillus Acidophilus, a Key Probiotic: Garden of Life Raw Probiotics Ultimate Care vs. myPEAK PeakBiotic is an original (NewsHealthWatch) article.
The importance of gut health
In recent years, gut health has become a hot topic in dietary discussions due to its involvement in overall wellness. Your gastrointestinal system, often referred to as your "gut," is a complex network of organs, tissues, and microorganisms that work together to perform vital functions. Understanding gut health may be the key to a healthier and more balanced life.
Your gut microbiome is responsible for most of your gut's functionality. This microbiome consists of a diverse ecosystem of bacteria, viruses, fungi, and other microorganisms. This delicate system helps you digest food, absorb nutrients, and fortify your immune system. Recent studies have also linked gut health to mental health, metabolism, as well as the development of chronic conditions.
A well-balanced gut microbiome is like a symphony, where each microorganism plays a crucial role as if it were a musical instrument. When this harmony is disturbed by factors such as poor diet, stress, or antibiotics, it creates an imbalance known as dysbiosis. Dysbiosis has been associated with various health issues, such as digestive disorders, autoimmune diseases, obesity, and mood disorders.
Lactobacillus acidophilus is a probiotic found in supplements such as myPEAK PeakBiotic and Garden of Life Raw Probiotics Ultimate Care that helps restore and maintain gut health. These bacteria help balance the harmony of your gut microbiome, similar to how conductors direct a symphony.
Gut health is about more than just digestion. It is the key to overall health and wellness, affecting your physical, emotional, and mental health. Understanding the importance of nurturing your gut microbiome can lead to a healthier and more vibrant life.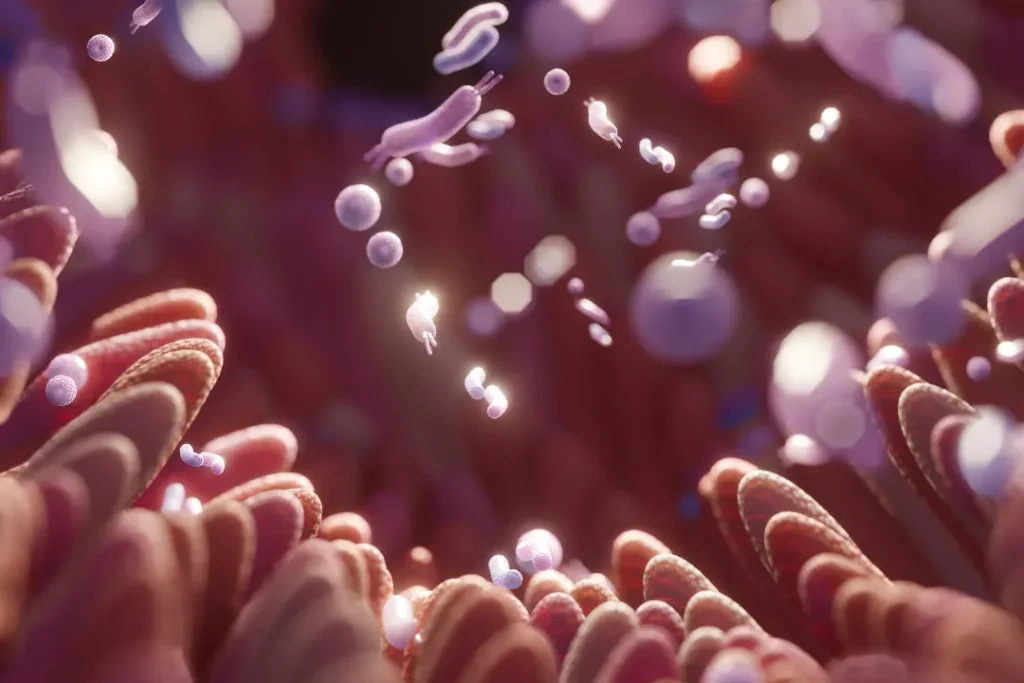 Garden of Life Raw Probiotics Ultimate Care
Garden of Life Raw Probiotics Ultimate Care is a supplement worth exploring for its multi-dimensional approach to digestive health. Its impressive list of active ingredients and noteworthy features has earned it a solid reputation as a leading competitor among gut health supplements.
Innovative Delivery System
One outstanding feature of Garden of Life Raw Probiotics is the innovative delivery system of its formulation. The "RAW" formulation signifies that its probiotics have not undergone high-temperature or chemical treatments during production, ensuring that the live probiotics can survive the harsh stomach environment and reach your intestines without compromising their effectiveness. This "RAW" formulation is the key to ensuring your probiotics work effectively. Garden of Life's focus on maintaining the potency of its probiotics sets it apart from other probiotic supplements on the market.
Certified Organic Ingredients
Another noteworthy feature of Garden of Life Raw Probiotics is its use of certified organic ingredients. This product has no synthetic additives, preservatives, gluten, soy, or dairy. This concern with purity helps those with dietary sensitivities commit to a daily supplement without experiencing potential adverse effects. It also aligns with clean and organic living principles.
Positive Customer Feedback
Customer reviews help you to gain insight into a product's effectiveness. Garden of Life Raw Probiotics Ultimate Care boasts many positive reviews from customers who have reported experiencing improved digestive health, reduced bloating, and an overall sense of enhanced wellness. These customer testimonies reflect the product's ability to make good on its word.
Sustainable Sourcing Practices
Garden of Life is committed to sustainable practices that extend beyond just product formulation. The brand sources its ingredients from organic farms that employ eco-friendly practices. This sustainable sourcing not only helps the environment but also guarantees the purity and quality of their ingredients. Opting for Garden of Life Raw Probiotics Ultimate Care means supporting a brand that prioritizes both your health and the health of the planet.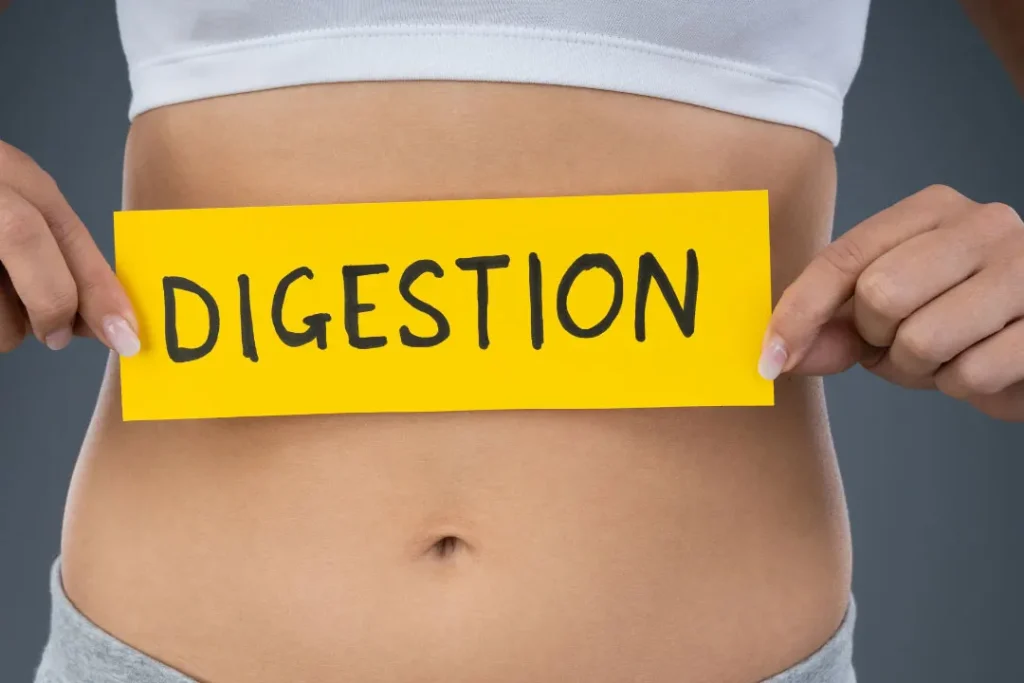 myPEAK PeakBiotic:
A closer look
While Garden of Life's product offers an impressive list of active ingredients, myPEAK PeakBiotic is unique for its targeted approach to probiotic supplementation. In the following sections, we'll dive deeper into why myPEAK PeakBiotic is an appealing solution for digestive support.
Streamlined active ingredients for optimal results
An appealing asset of myPEAK PeakBiotic is its streamlined active ingredients. Instead of including a wide array of probiotic strains, myPEAK focuses on delivering specific benefits precisely. By emphasizing important strains like Lactobacillus acidophilus, myPEAK ensures that each probiotic included serves a specific purpose in promoting your gut health and overall well-being.
This precise approach allows myPEAK PeakBiotic to give you targeted results. You can expect probiotics that work synergistically to alleviate digestive issues like gas, bloating, and discomfort. This simplified formula boosts the product's effectiveness, making it an excellent option for those seeking specific and dependable digestive support.
Enhanced Potency and Bioavailability
When it comes to any supplement, potency and bioavailability are crucial factors in determining its effectiveness, particularly for probiotic supplements. myPEAK PeakBiotic pays close attention to these critical aspects to ensure that its probiotics reach your intestines as intended. This product is formulated to survive the harsh gastric environment, thereby maximizing the effects of its probiotics.
myPEAK's dedication to delivering potent products with high bioavailability means you can be confident that its product will deliver the expected results. Whether your goal is to relieve digestive discomfort or to foster a healthy gut, myPEAK PeakBiotic consistently delivers reliable results.
Positive User Experiences
Positive user feedback is a strong indication of an effective product. myPEAK PeakBiotic has earned a wealth of positive reviews, consistently reporting improvements in digestive health and overall wellness. Some users have reported experiencing reduced gas and bloating, improved digestion, and enhanced gut health. One user shares their experience:
"I use PeakBiotic daily, and my gut health has improved significantly. I've had a lifetime of IBS, but I'm happy to report that I feel far less nausea and abdominal cramping than I did before I began taking them. If I eat something that might upset my digestive system, I'll take a second dose. I've noticed a lot less bloating as well, which makes me really happy.
This probiotic is vegan and shelf-stable (which means it doesn't need to be refrigerated as several other probiotics do). The founders are vegan physicians, and the company gives back: with every purchase, they support conservation projects around the world and contribute to Feeding America. I like feeling good about the businesses I purchase from, and of course, I also like feeling good. I'd highly recommend this probiotic."
These user testimonies display the product's ability to deliver actual results and improve the lives of its users.
Competitive pricing and value
Competitive pricing is another benefit of myPEAK PeakBiotic. Presenting an affordable product allows users to access high-quality probiotics without reaching into their piggy banks. When examining the value for the quality of the product you are getting, myPEAK PeakBiotic proves to be an appealing option for those seeking digestive support.
Sustainability and purity
Much like Garden of Life, myPEAK is primarily concerned with purity and sustainable sourcing. This product has no synthetic additives or common allergens, making it ideal for those with dietary sensitivities and preferences. myPEAK also focuses on sustainable sourcing, ensuring that you get quality ingredients while helping the planet.
The verdict
After a close evaluation of both products, myPEAK PeakBiotics lands ahead as the superior option for several compelling reasons:
1. Focused formulation for targeted results
While Garden of Life offers a long list of active ingredients and different probiotic strains, myPEAK PeakBiotic takes a focused approach to its formulation, allowing it to deliver targeted benefits. This approach ensures that each strain has an intended purpose, such as promoting gut health, reducing gas and bloating, and supporting overall wellness. By streamlining its formula, myPEAK delivers a more potent and effective product.
2. Enhanced potency and bioavailability
Although both products focus on potency and bioavailability, myPEAK PeakBiotic excels in this area due to its method of preserving probiotics, allowing them to reach your intestines intact. This preservation increases your chances of experiencing significant improvement in your digestive and overall health. myPEAK's dedication to premium bioavailability reflects its commitment to maximizing user benefits.
3. Positive customer reviews
When it comes to gauging the effectiveness of a product, user feedback is highly beneficial. myPEAK PeakBiotic has countless reviews of customers describing real improvements in digestive health, less gas and bloating, and improved well-being. These reviews reflect the product's ability to deliver on its promises and make a positive impact on the lives of its customers.
4. Competitive pricing
Both products have competitive pricing; however, myPEAK PeakBiotic has superior value for its targeted, potent probiotic formulation. By simplifying its formula to focus on critical active ingredients, myPEAK yields a competitive price point for its exceptional quality and effectiveness.
5. Sustainability and purity
Both companies share a commitment to sustainability and purity. This dedication ensures the production of safe, high-quality products while maintaining an environmentally responsible stance for ingredient sourcing. When you choose myPEAK, you align with a brand that prioritizes your health and the health of the planet.
While both products are compelling choices for probiotic supplements, myPEAK PeakBiotic lands ahead as the superior option for anyone seeking a focused, potent, and effective probiotic supplement. Its targeted formulation, superior potency, positive reviews, affordability, and commitment to sustainability offer a clear advantage. myPEAK's formula also claims to aid with gut lining, skin health, immunity, weight management, and mood enhancement.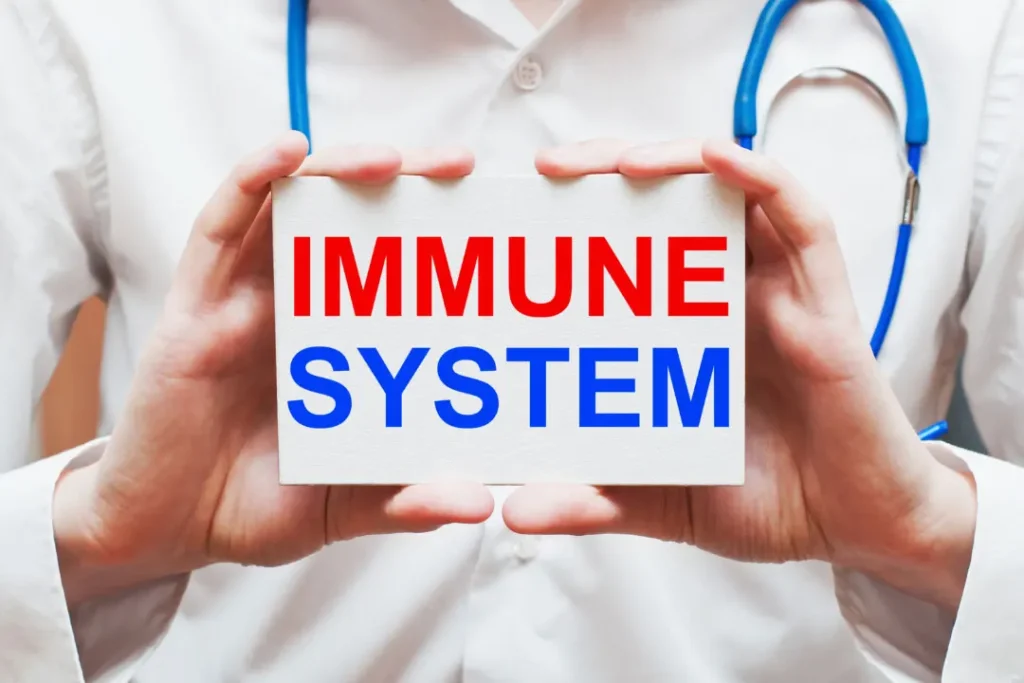 Why choose a probiotic supplement?
If you find yourself struggling with issues such as gas, bloating, and poor digestion, the root cause could be an unbalanced gut microbiome. Even a balanced diet may not be sufficient to fix an imbalance of microorganisms in your gastrointestinal system. In this case, you may want to reach for a probiotic supplement to restore equilibrium to the delicate flora of your gut. However, not just any probiotic supplement will do.
You'll want to choose a supplement with high bioavailability so that these microorganisms can reach your intestines to maximize their effects. Complex ingredient lists aren't always the answer. Sometimes, a more simplified approach can yield more substantial results. Choose your probiotic supplement carefully and pave the way to a healthier gut.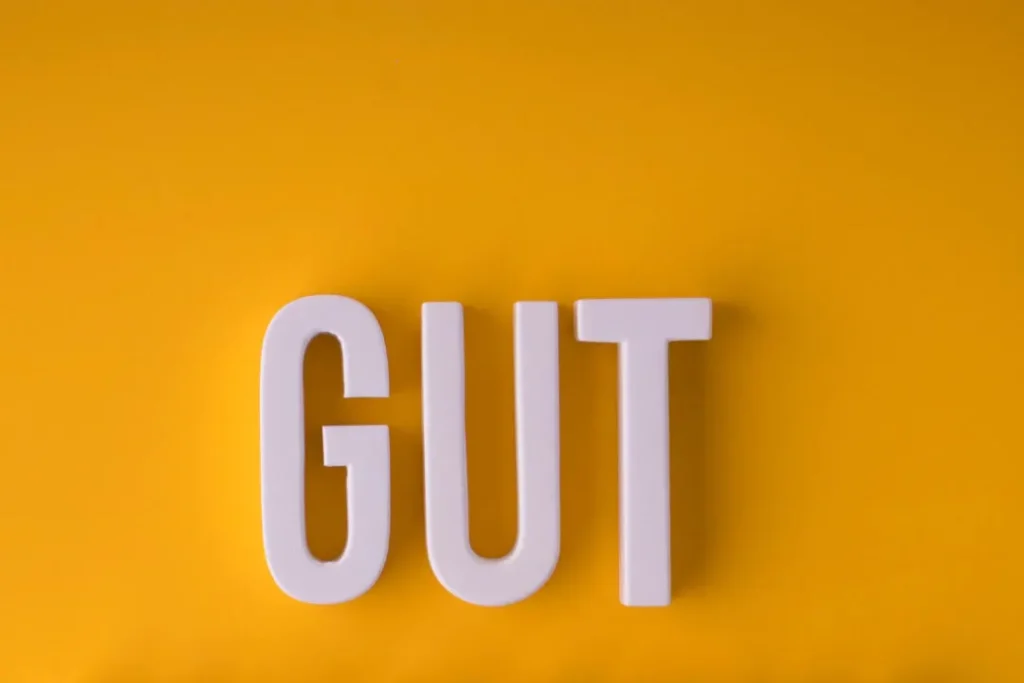 Further reading:
National Institute of Diabetes and Digestive and Kidney Diseases: Treatment for Irritable Bowel Syndrome
Mayo Clinic: What are probiotics and prebiotics?
Harvard Health: The benefits of probiotics bacteria
World Gastroenterology Organisation: Probiotics and prebiotics
National Center for Complementary and Integrative Health: Probiotics: What You Need To Know
Important Note: The information contained in this article is for general informational purposes only, and should not be construed as health or medical advice, nor is it intended to diagnose, prevent, treat, or cure any disease or health condition. Before embarking on any diet, fitness regimen, or program of nutritional supplementation, it is advisable to consult your healthcare professional in order to determine its safety and probable efficacy in terms of your individual state of health.
Regarding Nutritional Supplements Or Other Non-Prescription Health Products: If any nutritional supplements or other non-prescription health products are mentioned in the foregoing article, any claims or statements made about them have not been evaluated by the U.S. Food and Drug Administration, and such nutritional supplements or other health products are not intended to diagnose, treat, cure, or prevent any disease.