CBD is now commonly used to relieve pain, anxiety, and insomnia. It's also known for its anti-inflammatory and neuroprotective properties. We'll compare two leading CBD brands: Keoni CBD gummies and Partnered Process CBD gummies so that you can make an informed purchase decision.
Focus on CBD and its benefits has become more widespread in recent years. A survey found that 1 in 7 Americans use a CBD product. However, as the CBD market has grown, more and more CBD sellers have popped up. This can make finding the most effective option difficult.
You May Also Like:
4 Amazing Benefits of Beets: The Powerhouse Superfood
Think fast: The 12 best nutritional supplements for improving mental clarity, focus and concentration
In this article, we first give you a brief introduction to CBD and its uses. We'll then compare two leading brands of CBD gummies: Keoni CBD gummies and Partnered Process CBD gummies. This way, you can be more informed about purchasing CBD gummies.
What is CBD?
Before we go further, a discussion about CBD and its functions is crucial.
CBD is short for cannabidiol. Unlike marijuana, CBD comes directly from the hemp plant. CBD has very little to no tetrahydrocannabinol (THC), so it does not give you a "high" or produce other mind-altering effects. CBD products can come in various forms, including edibles, lotions, oils, and more. Gummies are one popular form, which will be the focus of this article.
There is ongoing research on using CBD for a few different conditions. CBD may be used to treat pain. While more study is needed, there is evidence that CBD may help treat the pain-related symptoms of arthritis, migraines, and multiple sclerosis. In addition, CBD could potentially be used to treat inflammation, anxiety, and insomnia.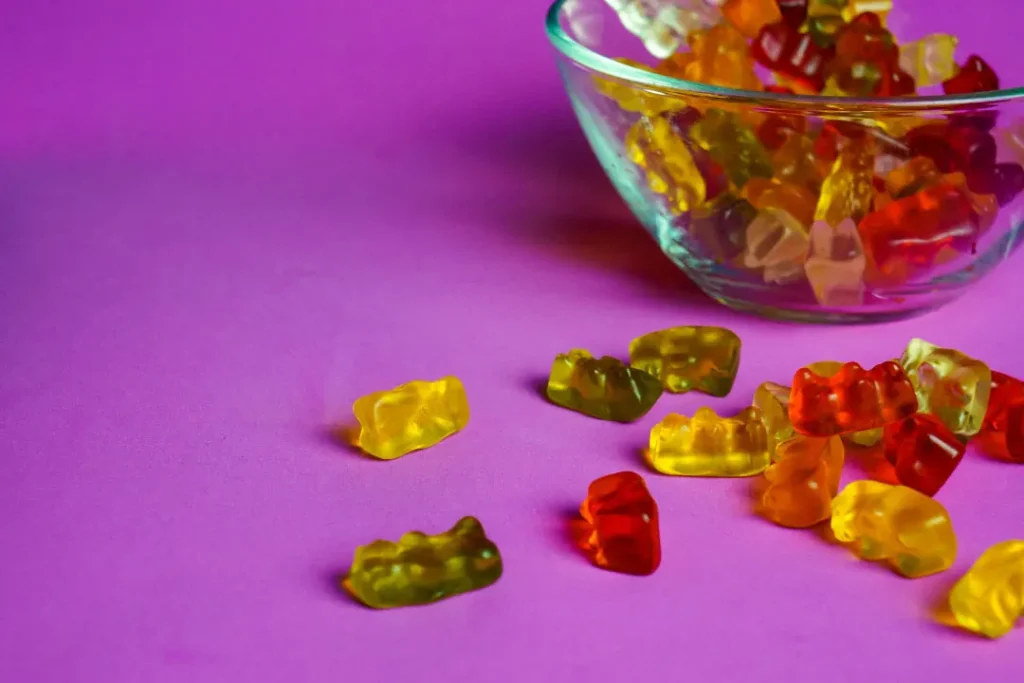 Keoni CBD Gummies vs. Partnered Process CBD Gummies – Overview
First, let's examine the companies behind Keoni CBD gummies and Partnered Process CBD gummies, respectively.
The team behind Keoni prides itself on superior customer service and helping customers choose the best option for their needs. One way Keoni provides quality products is by simplifying its formula to focus on the most effective and highest quality natural ingredients. In this way, customers can benefit from their organic and sustainably-sourced CBD products.
Sam Ward and Drew Faude founded Partnered Process in 2018. From the start, the company focused on partnering with hemp farmers to create organic and sustainable botanical products. Partnered Process is committed to high quality in all their CBD and hemp products by working closely with producers using full-spectrum oil and providing transparent information to customers via QR codes.
Keoni CBD Gummies vs. Partnered Process CBD Gummies – ingredients
We can compare these CBD products by looking at their composition and ingredients.
As they describe on their website, Keoni produces their CBD gummies from full-spectrum hemp extract, which includes using all parts of the cannabis plant. Other components include organic glucose syrup, organic sugar, pectin, citric acid, and natural flavoring from fruits and vegetables, which give the CBD gummies a sweet taste without excessive sugar.
Similarly, Partnered Process CBD gummies contain full-spectrum hemp extract. Partnered Process also includes several natural and organic supporting ingredients. These ingredients include brown rice syrup, white grape juice concentrate, tapioca starch, sunflower oil, and citric acid. While Partnered Process promotes this product as providing greater alertness and tranquility, some of the supporting ingredients in these gummies may provide additional benefits. For instance, tapioca is an allergen-free source of calcium, while sunflower oil has omega-6 fatty acids. Omega-6 fatty acids can potentially lower the risk of heart disease.
On the whole, these two CBD gummies have similar compositions. Both of these products contain full-spectrum hemp extract. Both products emphasize organic and natural components. However, Partnered Process CBD gummies have the edge due to added ingredients that further support your health.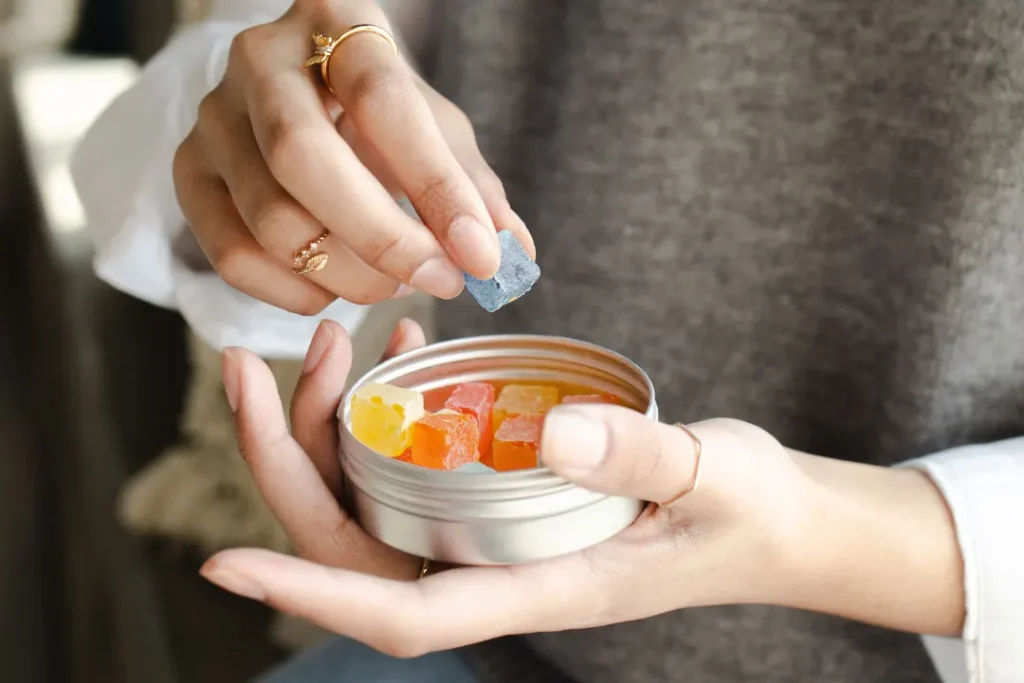 Keoni CBD Gummies vs. Partnered Process CBD Gummies – price
Finally, let's look at one crucial factor: price.
On their website, Keoni sells a 20-count jar of Keoni CBD gummies for $54.99. A subscription lowers the price to $44.99.
You can buy a 20-count jar of Partnered Process CBD gummies for $24.99.
Since both brands recommend taking one gummy daily, we can easily compare these prices. Even with a subscription, the Partnered Process CBD gummies are significantly cheaper than the Keoni CBD gummies. The high-quality, sustainable ingredients and the price of Partnered Process CBD gummies give them superior value.
Final verdict
Overall, both Keoni CBD gummies and Partnered Process CBD gummies are natural and effective products. However, the grower-centric business model of Partnered Process, healthful supporting ingredients, and lower cost make their CBD gummies the superior choice. In addition, Partnered Process focuses on transparency, which means you can be confident that you are getting a high-quality product. Lastly, Partnered Process connects with growers and uses allergen-friendly ingredients like tapioca, which means you can trust them to provide safe and effective CBD gummies.
When choosing a CBD gummy product, you have a lot of options. Hopefully, you can better understand what to look for in a high-quality CBD gummy after reading this article. Good luck in your CBD journey!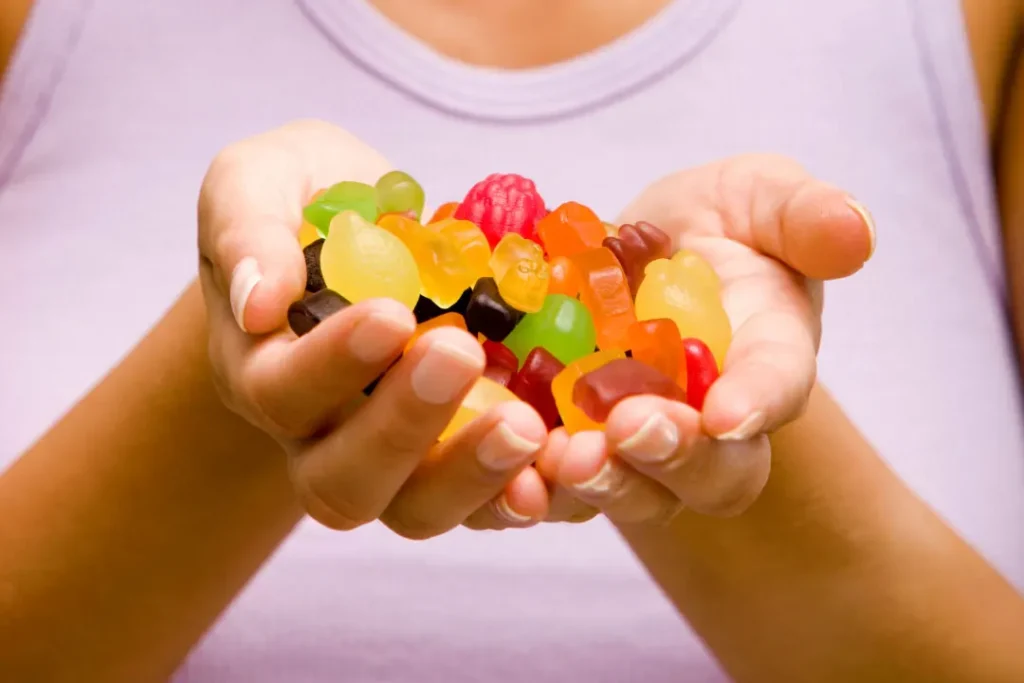 Further references
Health – What Are the Health Benefits of CBD—Cannabidiol?
The New York Times – What Are the Benefits of CBD?
Mayo Clinic – What are the benefits of CBD — and is it safe to use?
The Healthy – Everything You Need to Know About CBD Edibles
Verywell Health – What Is CBD Oil?
Important Note: The information contained in this article is for general informational purposes only, and should not be construed as health or medical advice, nor is it intended to diagnose, prevent, treat, or cure any disease or health condition. Before embarking on any diet, fitness regimen, or program of nutritional supplementation, it is advisable to consult your healthcare professional in order to determine its safety and probable efficacy in terms of your individual state of health.
Regarding Nutritional Supplements Or Other Non-Prescription Health Products: If any nutritional supplements or other non-prescription health products are mentioned in the foregoing article, any claims or statements made about them have not been evaluated by the U.S. Food and Drug Administration, and such nutritional supplements or other health products are not intended to diagnose, treat, cure, or prevent any disease.