There is currently a great conflict between two great schools of thought on energy matters: there are those who believe that oil should continue to be the axis of our society, and those who consider that the only way to avoid an economic and environmental collapse is to bet on clean and renewable energy. [This article, "Betting on Clean Energy… And Clean Nutrition For Our Bodies" was originally published in NewsHealthWatch]
This antagonism between the ultra-industrialized way of life and the search for new paths and energy alternatives is not limited to such major issues as climate change, war conflicts caused by oil, or the technology governing the operation of automobiles; it is also part of a major paradigm shift that is touching individuals and what happens inside their bodies.
On a large scale, the energy that moves humanity in the modern world comes from fossil fuels, such as oil and its derivatives, which are used to power our machinery, factories, planes, automobiles… which have been used for more than a century. It has kept us in constant movement, but with complications and collateral effects that have accumulated a very high bill that must be paid.
The foregoing is not exclusive to the macroeconomic scenario; it is also happening in our bodies, which, at a general level, work under a system similar to that of automobiles: we put fuel in it, that fuel is converted to energy, and that energy takes us where we want to go.
So, how do we know if the type of energy that we are putting into our bodies, into our personal engines, is clean (like that of an electric vehicle) or if it moves us in a way that is ultimately as harmful as power derived from petroleum?
Heightened body-energy awareness
According to a document from Stanford University, the energy of the human body, which is measured in kilocalories, is a "representation of the ability to perform work, and that energy is obtained through food." When we consume carbohydrates, proteins, and fat in food, drinks, or supplements, it is converted to adenosine triphosphate (ATP), which provides immediate energy. If this energy is not used through activity, it is stored in the body, which can increase the body mass index (BMI) to an unhealthy level.
In recent years we have seen an increase in the requirement to have sufficient energy to meet the basic functions that daily life demands. Spending eight hours or more working requires concentration, and in many cases, important physical effort. People who have children require even more energy to be able to provide them with the attention, the care, and special quality of life that they need to grow and develop. People who have pets, especially dogs, need that extra energy to be able to align with the impetuousness that characterizes those companion animals who always seem to be eager to leave the house two or more times per day.
Children, pets, social life, work in the office or at home, impose energy demands that we must cover in multiple ways. But exactly how can we fuel ourselves to accomplish things and to get ahead? How can we fuel ourselves clean nutrition.
Sugar-free energy
During the last century, our parents and grandparents created a society dependent upon oil. At the same time within the realm of our bodies, sugar became the main energy source to fuel daily life.This was considered normal for decades until research showed us that excessive consumption of sugars and industrial sweeteners was not what is best for us.
The rise of the promotion of products with added sugars occurred at about the same time, in the post-World War II society, as when it was common for doctors to appear in advertisements recommending tobacco cigarettes. In the case of sugars, soft drink companies became the largest advertisers on the planet and The Coca-Cola Company, whose business is to sell sugary drinks, became one of the largest and most profitable companies in the world.
At the end of the last century we began to realize that added sugars such as sucrose, dextrose, table sugar, syrups, honey and sugars from concentrated fruit or vegetable juices consumed in excess gave us energy, yes, but at a great cost to our health. Today we realize that sugar is for our body what petroleum is for the planet: energy that is neither clean nor efficient.
In the second decade of the 21st century we continue to suffer from the ills of the past, but now there are people and companies who created energy products whose guiding principle is no longer profit at any cost. Alternatives have emerged that provide us with energy without the harmful side effects of added sugars. According to the CDC, people who often drink sugary drinks are more likely to face health problems, such as weight gain, obesity, type 2 diabetes, heart disease, cavities, and gout (a type of arthritis).
On the positive side, we now know that vitamins are not just for children and that the consumption of vitamins A, B1, B2, B3, B6, B12, C, D3, E, among others( clean nutrition), as well as taurine, selenium, potassium, etc., can give us the energy we need in order to get ahead and face what contemporary life demands of us.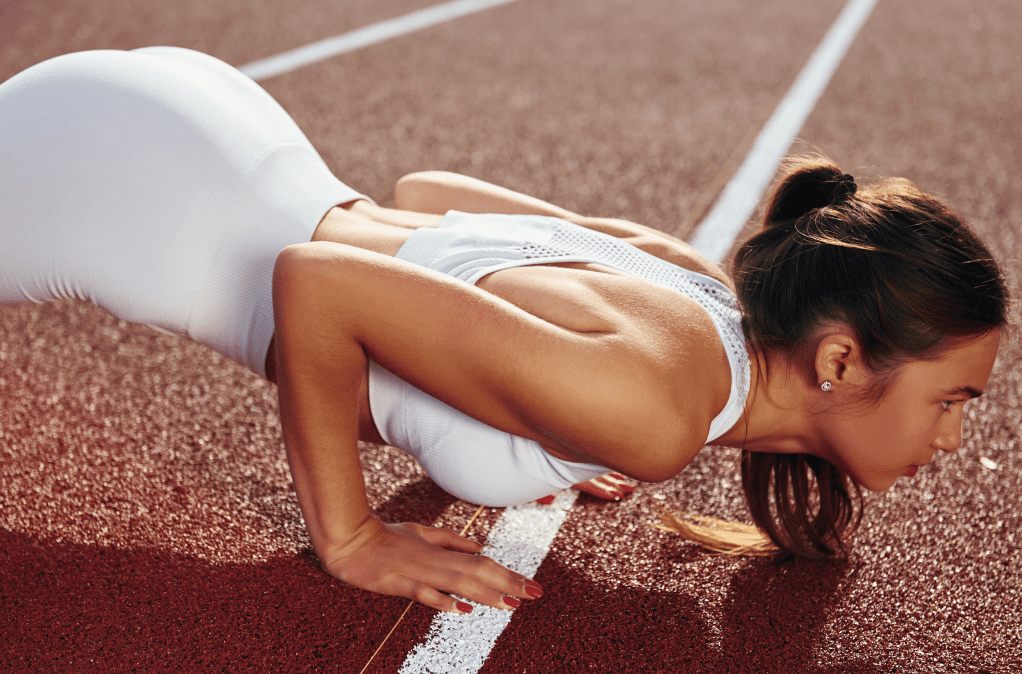 A Clean Nutrition boost without caffeine – is it possible?
Caffeine is the most consumed psychoactive substance in the world. Millions of Americans can't start their day without their morning dose of caffeine in the form of a cup of coffee, espresso, or other presentations to get that energy boost that their lifestyles require.
For many, that cup of coffee is the kickstart that ignites the engine. And caffeine consumption at reasonable levels has been shown to increase our sense of alertness, reduce fatigue, and to enhance our ability to react.
Unfortunately, the benefits of caffeine can turn into problems when caffeine is consumed in excess. Data from the Mayo Clinic indicates that consuming up to 400 milligrams of caffeine a day – this is the equivalent of four cups of brewed coffee – is safe for healthy adults. But this amount can also cause side effects such as headache, nervousness, muscle tremors, heart rhythm disturbances, irritability, and insomnia. In addition to this, coffee is a strong diuretic that makes us urinate constantly.
Fortunately, caffeine is not exclusive to coffee beans and coffee cups. In a less jarring form, it can also be found and can be extracted from other plants such as green tea, black tea, yerba mate or guarana. It is also available in nutritional and dietary supplements that mix it with vitamins and minerals that provide energy.
Jay Mercer, the CEO of Pureboost, a brand of mix and energy supplements with more than four years in the market, believes that it is possible to obtain clean energy for our bodies. "Today people are more aware of what they are putting into their bodies and are looking for alternatives that are free of added sugars, like sucralose, without preservatives, that offer vitamins and electrolytes with natural flavors and colors," he said.
"We all need a boost to start the day, especially those of us who have children or pets. For Pureboost we include 28 super nutrients and natural caffeine obtained from green tea so that instead of drinking several cups of coffee and taking dozens of capsules every morning, consumers just have to drink a glass of cold water with the mix".
Not our parents' supplements
Just as we can find cars on the market that run on clean energy and reduce their impact on the environment, energy alternatives (clean nutrition) for human consumption have also changed to be cleaner, with supplements that do not focus only on the immediate results of the energy boost, but which can also provide benefits in the medium- and long-term.
We are leaving the era of dirty energy and opening the door to superfoods that provide us with benefits and revitalize us… that are made with real fruits and vegetables, that contain natural sweeteners, and that do not have added artificial dyes (without any nutritional benefit) which are there for the purpose of making them look better in photos and advertisements.
These changes are not simply due to the goodwill and marketing efforts of the companies that make the supplements. Consumers have become more demanding when it comes to choosing the products they eat or drink. It has become important in the public opinion that companies publish not only the ingredients but also their business models to confirm that no harm is being caused to the environment. Clean nutrition has become an extremely important part of consumer market trends.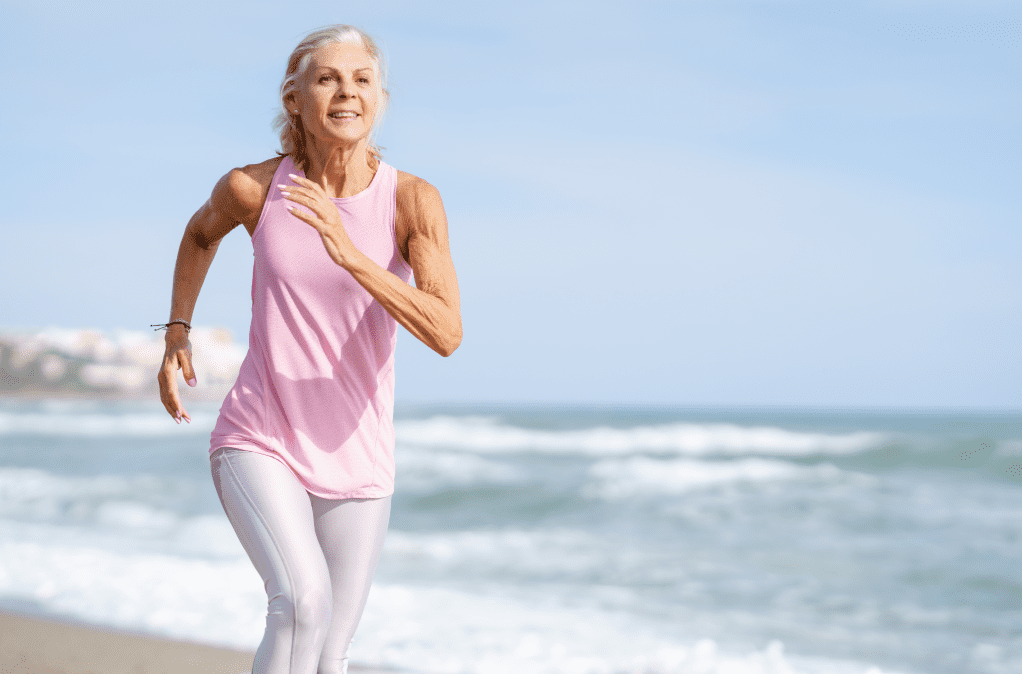 A change in our energy sources
The world's major economies are making efforts to create commitments and plans to change the way in which we produce and consume energy as a society. This movement is finding its way into how we fuel our bodies with a clear focus on clean nutrition and energy.
The paradigm shift is already here, and it surrounds us. We can see it in action and we can be part of it so that it reaches more people through our consumption habits, and through the choice of foods and supplements that we ingest to convert into energy for our daily lives. We can run our bodies on clean nutrition energy by taking better control of our consumption habits – and by choosing better foods and supplements. (Clean Nutrition Article – Original NewsHealthwatch)
Additional Related Content –
7 Great Ways to Stay "In The Zone" at Work
Disclaimer
Important Note: The information contained in this article is for general informational purposes only, and should not be construed as health or medical advice, nor is it intended to diagnose, prevent, treat, or cure any disease or health condition. Before embarking on any diet or program of nutritional supplementation, it is advisable to consult your healthcare professional in order to determine its safety and probable efficacy in terms of your individual state of health.