Women have always known that their health concerns are different from men's. Key biological and hormonal functions related to pregnancy and childbirth are just some of the causes for these concerns. As scientists have learned more about how vitamins and minerals affect hormones, it has become clear that women have different nutritional requirements to keep their bodies in good shape, and that supplements might not only be helpful – but necessary. [This article, "The Best Hormonally-Balanced Diet and Nutritional Supplement Regimen for Women" was originally published in NewsHealthWatch]
Those special requirements change throughout a woman's lifetime. Up to puberty, male and female children have essentially the same needs. As a woman's body prepares to enter her childbearing years, those paths diverge as she develops more of a need for such minerals as iron and calcium. The requirements change again as a woman faces the process of menopause and the end of her reproductive cycle.
While both male and female researchers have studied these phases in a woman's life to determine the specific nutrients needed at each step in the process, it's the women on the research staff that will actually be experiencing the effects of these studies on their own bodies – and this gives them a unique perspective on the work as well as an added incentive to develop diets and nutritional supplements that will help them meet these needs.
Getting the right stuff at the right time
Experts say the first way for women to get the nutrients they need at the various stages of their lives is through a healthy diet that contains all of the vitamins, minerals and other healthy compounds required by their biological functions. The following foods are the usual suspects on almost any list of nutrient-rich ingredients for a healthy diet:
Almonds, cashews, peanuts
Avocados
Baked potatoes
Bell peppers    
Barley, oats, quinoa, brown rice
Brussels sprouts
Cantaloupe, papaya, raspberries, strawberries
Dried beans (garbanzo, kidney, navy, pinto)
Eggs
Greens such as chard, collard greens, kale, mustard greens, spinach
Mushrooms  
Lean meats such as beef, lamb, tuna, chicken and turkey   
Lentils, peas 
Low-fat yogurt
Seeds (flax, pumpkin, sesame and sunflower
Sweet potatoes
While such a diet will meet most of a woman's nutritional needs, some basic nutritional supplements may be required. Because many people are indoors most of the time, they don't receive enough sunlight to produce an adequate amount of vitamin D.  Strict vegetarians and those who regularly take acid blockers may need more vitamin B12. Supplements containing the recommended daily dose of both ingredients may be helpful for those people. Supplements containing vitamin D3, the specific type of vitamin D produced by the skin, are especially useful in these cases.
Making up for what's missing
Another mineral that women may need to focus on is iron, a key component of blood. Anyone can be anemic, but because of blood lost during menstruation, women are more likely than men to suffer from this condition. During pregnancy, a woman may need three times as much iron as her male counterpart to avoid anemia. That amounts to 27 milligrams per day, and it may require a supplement to reach that dosage.
Pregnant women also have a need for extra amounts of folate, a B vitamin that lowers the risk of certain birth defects affecting the brain and spinal cord. Women in their childbearing years should get 400 micrograms of folate a day, and that amount increases to 600 micrograms a day when they become pregnant.
Protein is a vital nutrient that plays a major role in the growth of a fetus. Pregnant women should getting about 88 grams of protein a day, while breastfeeding women should aim for 100 grams.
During their childbearing years, women also need more calcium than men do. That's because they are more prone to bone loss, and calcium is needed to develop strong skeletons and to ward of osteoporosis. Diet alone may not provide an adequate amount of this vital mineral (around 1,300 milligrams per day), so women may want to consider taking a nutritional supplement to make up for that deficit. 
A woman's nutritional needs change again around age 50, when menopause brings about the end of menstrual periods. Her hormonal balance undergoes major changes, and these are reflected in the vitamins and minerals required to keep her in good health as she ages.
Maintaining strong bones becomes even more critical at this time, so experts recommend that a woman get at least1,200 milligrams of calcium a day in addition to 800 international units of vitamin D.
After menopause, women still need to make sure they monitor their diets to ensure that they are receiving ample amounts of several key nutrients. Fiber, for instance, helps lower the risk of a variety of conditions such as cancer, diabetes, heart disease and high cholesterol. Women over 50 are advised to get at least 20 grams of fiber each day. Vitamin B6 has been shown to improve brain function and keep people sharp as they age, and experts recommend that women get at least 1.5 milligrams of it each day.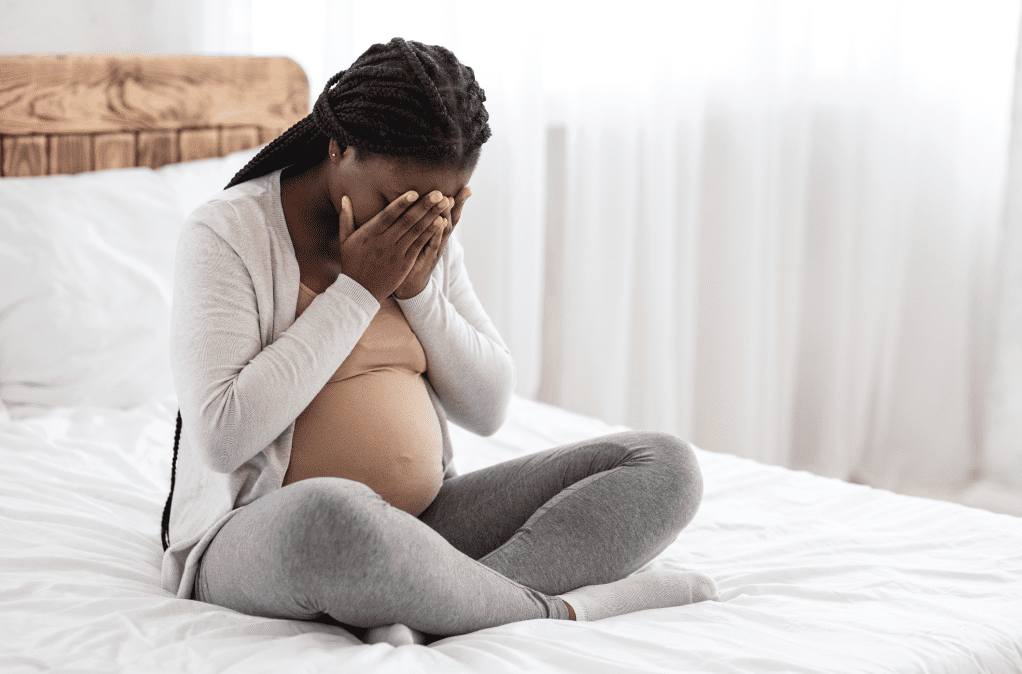 PMS can spell misery every month
The most familiar health complaint from women between puberty and menopause is PMS: the monthly premenstrual syndrome that affects, according to one study, 75 percent of all women. It brings about physical and emotional changes that can manifest themselves in a variety of symptoms ranging from food cravings to cramps to mood swings to anxiety. 
Many over-the-counter remedies are marketed with claims that they can lessen or eliminate some of the more severe aspects of PMS, and clinical studies are being done to investigate these claims. The ingredients found in these products are often the same one found in other dietary supplements, so their basic properties are well understood already. 
Calcium: A study of women taking 500 milligrams of calcium twice a day for 3 months found they had less fatigue, fewer changes in appetite, and less depression than women with PMS who did not take the supplement.
Vitamin D: One study found that taking vitamin D along with calcium lowered the chance of developing PMS. Researchers believe the effect may be linked to how calcium and vitamin D affect certain hormones. 
Magnesium: The jury is still out on this mineral, but at least one study has shown it may help with PMS symptoms such as bloating, fluid retention, and tenderness in the breasts. 
Essential fatty acids: These are already believed to prevent depression, heart disease and abnormalities in various organs. Now research has shown that women who took these along with vitamin E had significantly improved PMS symptoms after 3 months of treatments, and again 6 months later.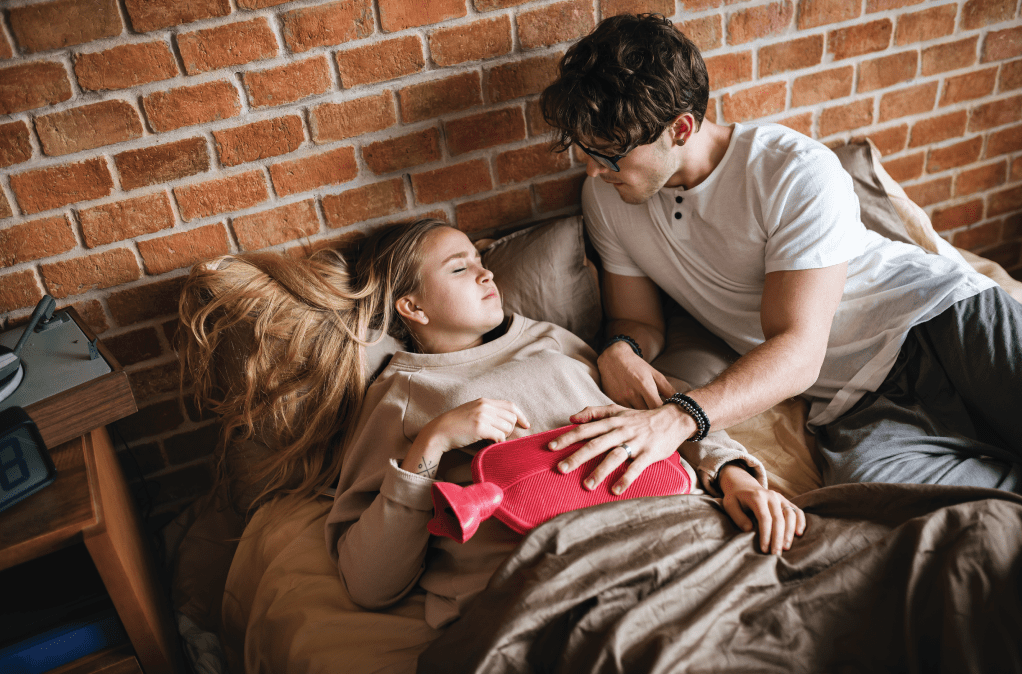 Supplement products made for women, by women
The days of all-male research labs are long gone, and women have stepped into all of the roles that were once exclusively part of a boys' club. These women have brought their own life and health experiences into the laboratory as well as the manufacturing process, ensuring that the users of these products have a strong voice in their development and production.
Mixhers is a Utah-based supplement company that bills itself as women-owned and women-operated. It's the brainchild of founder and CEO Jess Toolson, who was inspired to start the business when a doctor prescribed nothing but ibuprofen to deal with her own serious period problems. She wondered if a better, more natural way could be found to lessen or even eliminate her recurring problem, so she turned to other women to help her answer that question.
"Because we are female owned and female run, we are truly formulating products for women. Most supplement companies are formulated by men who aren't actually experiencing the hormonal health struggles," Toolson says.
After two years of research, formulation, re-formulation and testing, Mixhers was launched with a product called Hertime – a blend of ingredients designed to nourish a woman's body and balance her hormone levels by managing estrogen and progesterone levels while also reducing inflammation and bloating.
Other supplement companies are also turning to women to research new ingredients, develop new formulations, and find more efficient ways to get these products into the hands of women who need them. One trait many of these women-oriented businesses have in common is a naturalistic approach using various substances already used for other purposes.
Finding relief the natural way 
Some of the natural ingredients found in products designed to help women with their menstrual issues are white peony root, Siberian ginseng, Chinese licorice, dong quai, and giant kelp leaf. Each has a unique property believed to help women specifically. The white peony, for example, is said to calm the nervous system and enhance progesterone production. Chinese licorice is believed to reduce inflammation while promoting healthy ovulation, and Siberian ginseng is believed to support adrenal function and balance sex hormones. Dong quai is claimed to work as a natural pain reliever, while giant kelp leaf is promoted as being good for ovarian health and follicular function while allowing optimal progesterone production.
Other natural ingredients often used in these formulations for women include chasteberry, which has been used for centuries to treat various conditions in different parts of the world; evening primrose oil, another herbal supplement that some manufacturers claim can help with PMS; ginkgo biloba, which some studies have shown may be effective for treating PMS symptoms; and St. John's wort, a supplement often used for mild to moderate depression. 
Toolson says all of the formulations used by Mixhers in their various products are based on the organic approach to solving women's problems.
"We are 100 percent natural," she says. "We  use ingredients that have all been clinically proven to work effectively together.
Mixhers products are currently geared toward women during their childbearing years, but the company also has plans to add a line of products formulated especially for women going through menopause. Regardless of age, Toolson says, the women who buy her products are supporting a company that is driven to create a better way for women to live with their hormones.
That support goes both ways. The women who own, operate, and do research for supplement manufacturers have a distinct advantage over their male counterparts – they are able to use the products they produce, so they gain valuable first-hand knowledge of what works, and what doesn't work, in the real world. Ideally, the women working in the supplement field will be able to improve the overall health of women, who have historically experienced disparities as a result of gender inequality in the health care field.  
Do BCAA Supplements Do Anything?
Fortune: Covid 19 exposure notifications, digital tracing
How Medication Supplements Interact
An Original NewsHealthWatch Article
Disclaimer
Important Note: The information contained in this article is for general informational purposes only, and should not be construed as health or medical advice, nor is it intended to diagnose, prevent, treat, or cure any disease or health condition. Before embarking on any diet or program of nutritional supplementation, it is advisable to consult your healthcare professional in order to determine its safety and probable efficacy in terms of your individual state of health.