Is all krill oil created equal? Nope! Viva Naturals Krill Oil is a popular and well-regarded krill oil supplement on the market. Does it live up to the hype, and how does Viva Naturals Krill Oil compare to other krill oil supplements?
Our bodies crave omega-3 fatty acids in our diets. Antarctic krill oil is arguably the world's best source of omega-3 fatty acids. The major reason for this has to do with phospholipids found in these tiny crustaceans. These phospholipids facilitate the absorption of EPA and DHAs in the body. Krill oil contains far more phospholipids than fish oils, which, after processing, contain little to none, making krill oil a superior source of omega-3s. Best of all, krill oil is a sustainably sourced, environmentally friendly product. For this reason, krill oil is the preferred supplement to meet our body's cravings.
You May Also Like:
Kori Krill Oil: A Supplement Brand that Understands the Importance of Sustainability
Krill Oil Chewables vs. Fish Oil Chewables: Comparing Kori Krill Oil Omega-3 Gummies and Nature's Craft Omega-3 + DHA
Spotlight On Viva Naturals Krill Oil: Boost Your Omega-3s is an original (NewsHealthWatch) article.
Why your body needs omega-3s
Omega-3 fatty acids found in Viva Naturals Krill Oil are an essential nutrient that promotes health in many ways. Considered a good fat, omega-3 fatty acids like EPA and DHA perform many important functions in the body. More importantly, the body cannot produce this essential nutrient on its own, therefore it must be obtained from foods or supplements.
Experts agree that many of these health benefits are the result of EPA's and DHA's anti-inflammatory properties. These omega-3 fatty acids help regulate inflammation in the body, thereby offering broad protection against many acute and chronic diseases.
Omega 3's and heart health
The most researched and well-known benefit of EPA and DHA is the positive effects it has on heart health. In addition to regulating inflammation to control blood pressure, EPA and DHA can help lower total cholesterol levels while increasing levels of good cholesterol, or HDLs. Other heart health benefits of this essential nutrient include the following:
Reduction in risk of abnormal heart rhythms
Slows the build-up of plaque in the body's arteries
Omega 3's and immune support
The immune system is tasked with the all-important role of keeping the body healthy. Knowing that 70% of the immune system resides in the gut, gut health and immune health are dependent on each other. Today, this is what is referred to as the gut-brain axis.
EPA and DHA found in supplements like Viva Naturals Krill Oil offer support for your immune system by positively influencing your gut microbiota. Additionally, omega-3 fatty acids are generally known as immune system inhibitors, which have possible therapeutic applications in treating auto-immune disorders.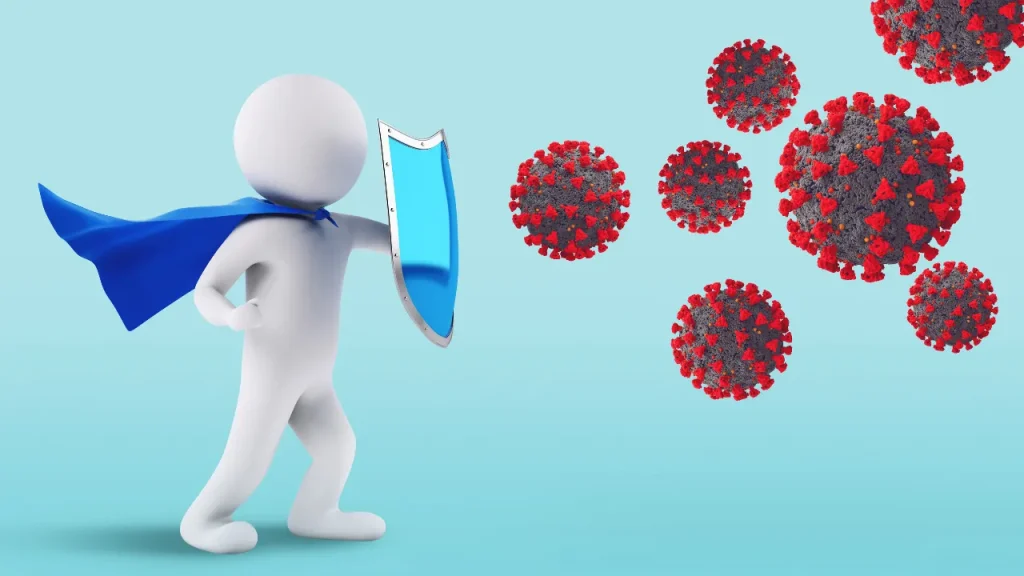 Omega 3's and joint health
For years, osteoarthritis was believed to be the result of wear and tear. Recent advancements have discovered another cause: inflammation. Current evidence has proven that chronic inflammation plays an integral role in the development of osteoarthritis.
Due to their anti-inflammatory properties, EPA and DHA can help manage osteoarthritis symptoms. Experts believe that early intervention with these omega-3 fatty acids can slow the progression of osteoarthritis, so the sooner one starts an omega-3 regimen, the better the results.
Omega 3's and brain health
While omega-3 fatty acids found in Viva Naturals Krill Oil are most known for their effects on heart health and inflammation, EPA and DHA may also have powerful effects on the brain. These are in part due to their anti-inflammatory properties, and in part due to omega 3's beneficial effects on the gut-brain axis, the "bidirectional communication between the central and the enteric nervous system, linking emotional and cognitive centers of the brain with peripheral intestinal functions."
It is proven that regular consumption of omega-3 fatty acids increases blood flow to the brain, which improves learning, memory, and cognitive well-being. The best part is these powerful effects are not limited to any specific age. In fact, evidence shows EPA and DHA are helpful to everyone from developing fetuses to older adults, suggesting krill oil is a supplement for all age groups.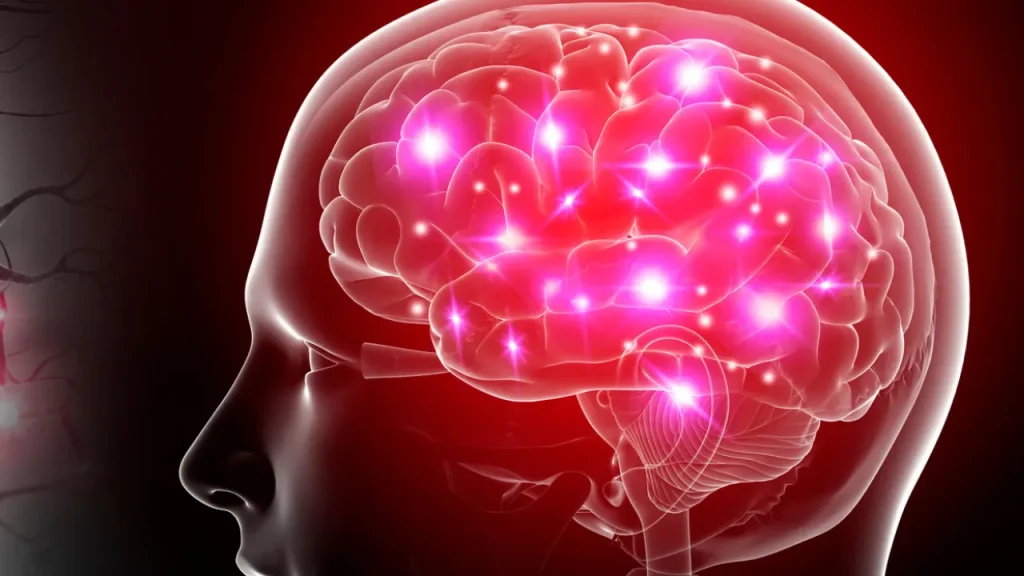 Omega 3's and mood
Omega 3's positive effects on the brain reach beyond improving brain functions. Studies have shown that EPA and DHA found in Viva Naturals Krill Oil may act as a mood stabilizer.
Initially discovered through observational studies on diet and mental health, omega-3 fatty acids have been used as non-pharmacological agents to improve symptoms of depression and anxiety. These effects are so strong that some experts advocate for regular intake of omega-3 fatty acids as a possible preventative strategy to protect against depression and anxiety.
Product spotlight:
Viva Naturals Krill Oil
The evidence supporting the importance of omega-3 fatty acids is so convincing that any further research should be directed toward finding the best omega-3 supplement. It is important not to grab the first omega supplement found, but rather be an informed consumer and search for the best quality at the best price. During this search, it won't take long to discover a best-selling Krill oil supplement like Viva Naturals Krill Oil.
Viva Naturals Krill Oil supplies the body with powerful antioxidants to protect the body from free radical damage. Viva Naturals Krill Oil is also a rich source of the omega-3 fatty acids that the body craves. Specifically, EPA and DHA found in Viva Naturals Krill Oil make this supplement the superstar for joint and brain health.
Each serving of Viva Naturals Krill Oil provides the body with 165 mg of EPA, 90 mg of DHA, and 575 mg of phospholipids helping the body attain the adequate intake levels recommended by the National Institute of Health.
Despite the all-important benefits of Viva Naturals Krill Oil, it is harvested from the shellfish krill. Therefore, it is not recommended for anyone with a shellfish allergy.
Other contraindications include those who are nursing, pregnant, or trying to conceive. For everyone else, Viva Naturals Krill Oil can be purchased through its online store at VivaNaturals.com at $26.95 per bottle.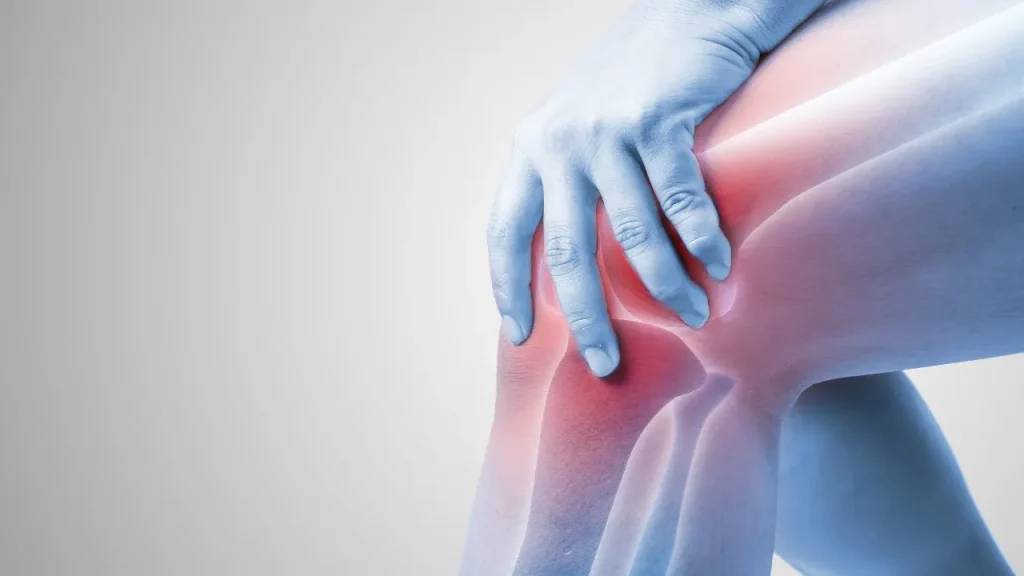 Alternatives to Viva Naturals Krill Oil
Viva Naturals may be a popular omega-3 supplement, but there are other options available, especially if you are on a tight budget. For example, Kori Krill Oil Softgels have similar ingredients to Viva Naturals Krill Oil, including sustainably sourced krill at two-thirds the cost.
Additionally, Kori Krill Oil provides the body with a higher dose of EPA and DHA per serving while being awarded the Visionary Leadership Award for it's eco-friendly operations.
Plus, reviewers prefer how Kori capsules are packaged using gelatin, glycerin sorbitol, and purified water, while Viva Naturals Krill Oil capsules contain tilapia and basa fish gelatin, leaving a fishy aftertaste.
Before purchasing Viva Naturals Krill Oil, you might wish to visit Kori Krill Oil to decide for yourself. As a recipient of the best omega-3 supplement in North America award, Nancy Chan's vision of being "the expert in omegas through krill" is now a reality.
Which is right for you?
Viva Naturals Krill Oil is a well-regarded choice for those consumers in search of a quality Omega-3 supplement, although based on purity, sustainability, and the distinction of being the best omega-3 supplement of 2023, our reviewers have found that Kori Krill Oil has an edge over Viva Naturals Krill Oil. In a cancel culture society, brand loyalty is increasingly important. The distinction of being the only fishery that has earned an "A" rating by Sustainable Fisheries for seven consecutive years makes it easy to trust a company. Finally, Kori Krill Oil's strict focus on krill supplements is why the brand stands out in a saturated omega-3 market.
For further research:
Cleveland Clinic: A Look at Krill Oil's Benefit.
National Library of Medicine: Expert Opinion on Benefits of Long-Chain Omega-3 Fatty Acids (DHA and EPA) in Aging and Clinical Nutrition.
Medline Plus: Omega-3 fats – Good for your heart.
National Institute of Health: Omega-3 Fatty Acids.
Important Note: The information contained in this article is for general informational purposes only, and should not be construed as health or medical advice, nor is it intended to diagnose, prevent, treat, or cure any disease or health condition. Before embarking on any diet, fitness regimen, or program of nutritional supplementation, it is advisable to consult your healthcare professional in order to determine its safety and probable efficacy in terms of your individual state of health.
Regarding Nutritional Supplements Or Other Non-Prescription Health Products: If any nutritional supplements or other non-prescription health products are mentioned in the foregoing article, any claims or statements made about them have not been evaluated by the U.S. Food and Drug Administration, and such nutritional supplements or other health products are not intended to diagnose, treat, cure, or prevent any disease.